Contractions and Proper Speech
A break from politics.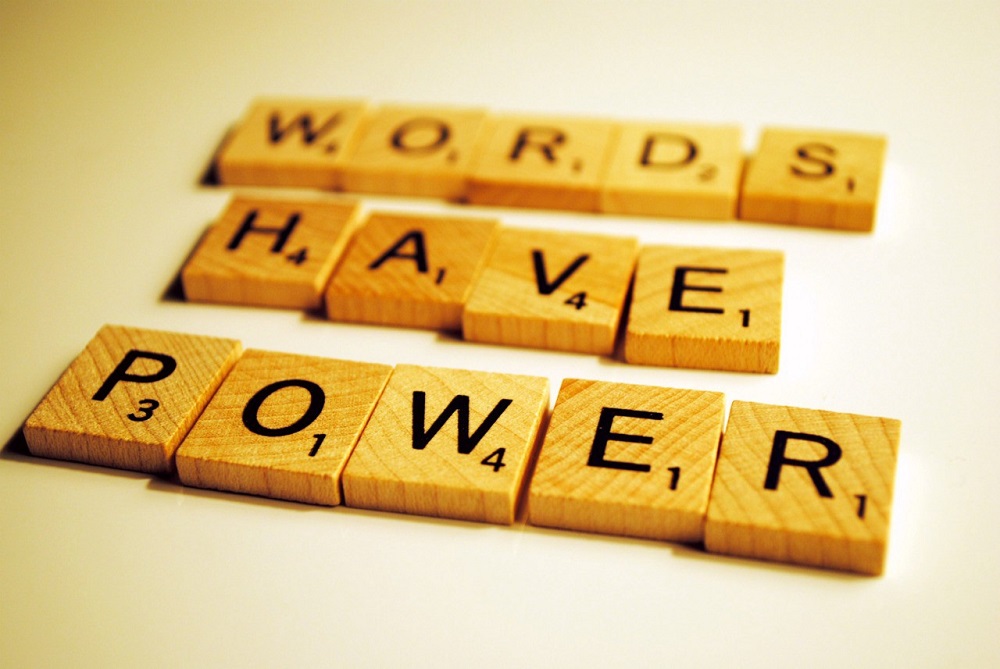 I enjoy Columbia University linguist John McWhorter's work but, because it so often touches on racial controversies and tends to be cited by white conservatives in support of positions McWhorter himself disagrees with, I don't point to it as often as I otherwise might. His latest NYT newsletter/column, "Sometimes 'Proper' Speech Isn't Correct Speech," steers clear of that particular controversy.
My eldest daughter is in elementary school, and I recently started noticing that she was regularly enunciating "going to" and "want to," no longer saying "gonna" or "wanna," as many people do in casual speech. I'd say that most of us, on the fly, are more likely to ask, "What time is it gonna be?" than "What time is it going to be?" So, I decided to gently ask her about this, and she said her teachers had told her that "gonna" and "wanna" are not in the dictionary and one should instead say "going to" and "want to."

I'm gonna diverge from this guidance.

[…]

To start, "gonna" and "wanna" are in the Merriam-Webster dictionary, with the part of speech for both given as a "pronunciation spelling." Another way to describe these words is as contractions. They're not the kind where an apostrophe welds two words together, such as "needn't" and "shan't," but the general notion of combining two words into one is the same.

Perhaps there's a prescribed pedagogical practice to instruct children to speak without those contractions. Or a philosophical sense that to speak properly is to enunciate the phrase "going to" instead of saying "gonna." But if it's anything like that notion, it is unsuitably broad. Possibly my daughter heard the teachers as referring to all speech when they meant something more specific.

But overall, the nut here is how foggily we tend to process that being human entails using a language in two ways — formal and informal — that have differences in vocabulary and grammar. Linguistics as a science includes a subfield called sociolinguistics, and being trained in it includes the understanding that people speak differently in different contexts.

Making that point initially struck me as hammering on something rather obvious. However, I've realized that it can be hard for people to quite get past an idea that written language, in its permanence and formality, is the real thing, while casual speech can be seen as a mere approximation, full of messy floutings of rules.

It makes sense to tell students to avoid contractions such as "gonna" and "wanna" in formal language, since there's a long tradition in English of doing so and traditions die hard. But there's also a tradition of using contractions that, similarly, dies hard. Contractions are a natural consequence of uttering words close together repeatedly over eons of time.

[…]

Contractions don't impede clarity: The word "don't" in the preceding phrase is clearly a combination of "do" and "not." Everyone reading this understands that. Avoiding contractions in formal language is more a stylistic rule than a necessary one. Why, then, shouldn't we let contractions play in casual speech, which we engage in much more, using language intuitively, comfortable in the persuasiveness of our informality? Indeed, I hear the school's teachers speaking casually from time to time, and I can attest that they routinely say "gonna" and "wanna" — as they should!
This seems quite right to me. My speech is considerably less formal—and more profane!—than even my informal writing. Even in text messages, I wouldn't use "gonna" or "wanna" because I've been trained to write more formally. But I certainly use those constructions in conversation. I must admit, though, that I've never thought of them as contractions, although they certainly perform the same function.
McWhorter actually goes further, though, arguing that speaking as we've been taught to write can be improper:
I suggested to my daughter that she reconsider following this particular advice given by her teachers, at least when she isn't around them. But I also recognize that the fact that she learned the lesson so well may be evidence of just how effective her teachers are. Before she and I talked about it, I hadn't heard a "gonna" or "wanna" from her in months. Perhaps being the child of a persnickety dad who crosses his ankles when he sits in an armchair had something to do with her receptivity to the idea? We may never know, but I'm worried that other kids might sense it as an affectation, a kind of precocious fuddy-duddyism. I want her to speak well, of course, but to be able to do that both formally and informally.

And in a way, speaking casually but without contractions is a way of not speaking well. I think of a scene from the latest season of HBO's wonderful "Barry." In the fifth episode, a character insists on taking over a grim task in a pressure-packed situation and says, with increasing urgency, "And I'm gonna do it … I'm doing it. Do you hear me? I'm gonna do it!" It would have been tone-deaf if this character had used "going to" rather than "gonna" and said, "And I'm going to do it … "I'm going to do it!" In casual speech, what's "proper" in such an instance is "gonna."

After we talked about this issue, my daughter wryly said to me and her sister, "My dad is teaching me not to speak well!" Ah, the plight of the linguist parent. I have no doubt that she'll grow up able to speak "well," but part of speaking well is being able to speak right. I wanna make sure she can.
Even though I subscribe to HBO Max, I've never seen "Barry." But I can think of a contrary pop culture example. The character on "Longmire" played by Lou Diamond Phillips, Henry Standing Bear, is notable for never using contractions, even in the most casual conversations. This character trait was established in the book series on which the show was based and was quite deliberate.
Literature professor Andrew T. Burt offers some reasonable conjecture:
I find this character trait fairly compelling. It works literally and metaphorically as a choice that is beyond diction. It says something about Henry's personality and code of ethics that is not easily tangible.

[…]

Creator Craig Johnson endorsed one possible reason according to a fan who attended a book signing: "He mentioned a scene that got cut that he really wish had been included. In the scene Branch and Henry are conversing. Finally at the end of the conversation this happens (paraphrased): Branch: 'Why don't you ever use contractions, anyway?' Henry: 'What is the hurry?' Johnson also endorsed Lou Diamond Phillips' portrayal of the character, telling Wendy Wilkinson that "Lou was the only one who auditioned for the role of Henry Standing Bear who dropped all the contractions from his scenes," Johnson said. "From that, I knew he'd read the books."

Either way, the character talks like most of Johnson's native characters, yet refuses to use contractions. I contend that it also has something to do with his straightforward, ethical code. He is very precise and wants to make sure that he gets his point across so no one can misconstrue what he is saying. He shows that he understands what they tell him, but he also wants them to know that he is a fastidious and dedicated individual who will stand by his word and stand by them. He effectively explains himself clearly and concisely without the need for shortcuts.