Cost Of Raising A Child: $235,000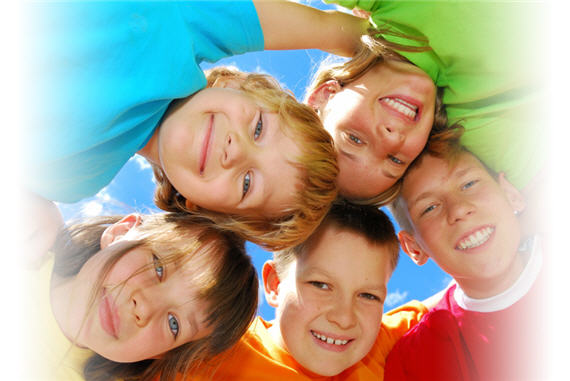 The Department of Agriculture released a report late last week that purports to calculate the cost of raising a child:
WASHINGTON – For $235,000, you could indulge in a shiny new Ferrari – or raise a child for 17 years.

A government report released Thursday found that a middle-income family with a child born last year will spend about that much in child-related expenses from birth through age 17. That's a 3.5 percent increase from 2010.

The report from the Agriculture Department's Center for Nutrition Policy and Promotion said housing is the single largest expense, averaging about $70,500, or 30 percent of the total cost.

Families living in the urban Northeast tend to have the highest child-rearing expenses, followed by those in the urban West and the urban Midwest. Those living in the urban South and rural areas face the lowest costs.

The estimate includes the cost of transportation, child care, education, food, clothing, health care, and miscellaneous expenses.

The US Department of Agriculture has issued the report every year since 1960, when it estimated the cost of raising a child was just over $25,000 for middle-income families. That would be $191,720 today when adjusted for inflation.
So, the cost of raising a child for 17 years has increased roughly $43,280 in today's dollars over the course of 52 years, that's an increase of about 22.57% over that period, or less than 1% per year over half a century. Does that make sense?
Via Suzy Khimm, here's a chart showing how the Dept. of Agriculture breaks down the expenses now, and in 1960: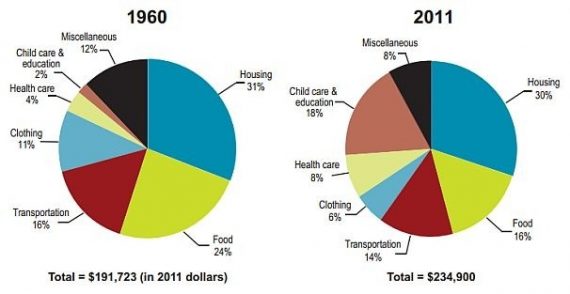 Some of these expenses, most especially housing, would be incurred whether or not one has a child, of course so I'm not sure exactly how you calculate the additional housing costs for a single child. The other interesting question is the impact of multiple children. Is that another quarter million over 17 years or are there some economies of scale built in there?