Could Trump Face Criminal Charges for January 6 Actions?
The head of the House investigatory committee seems to think so.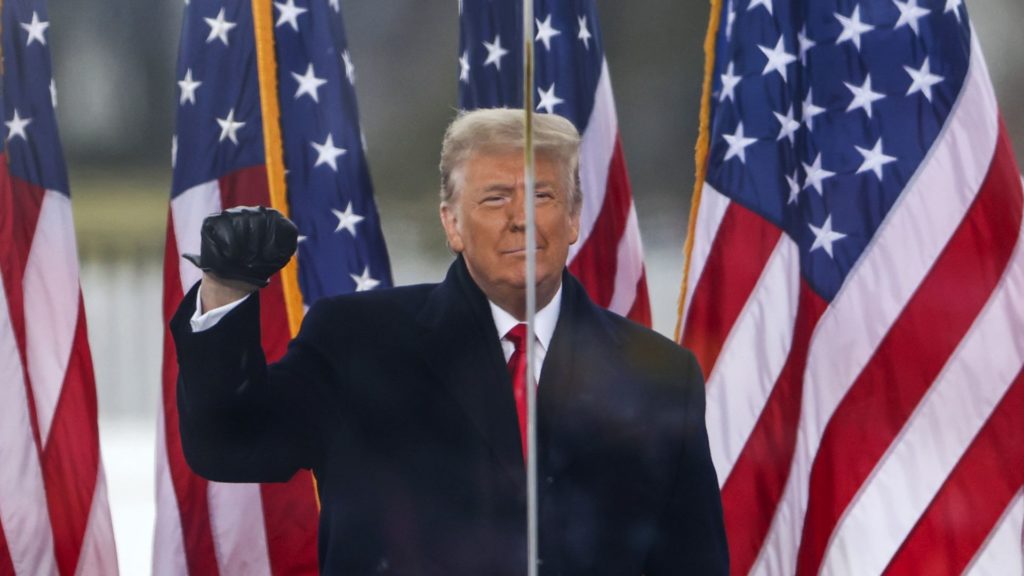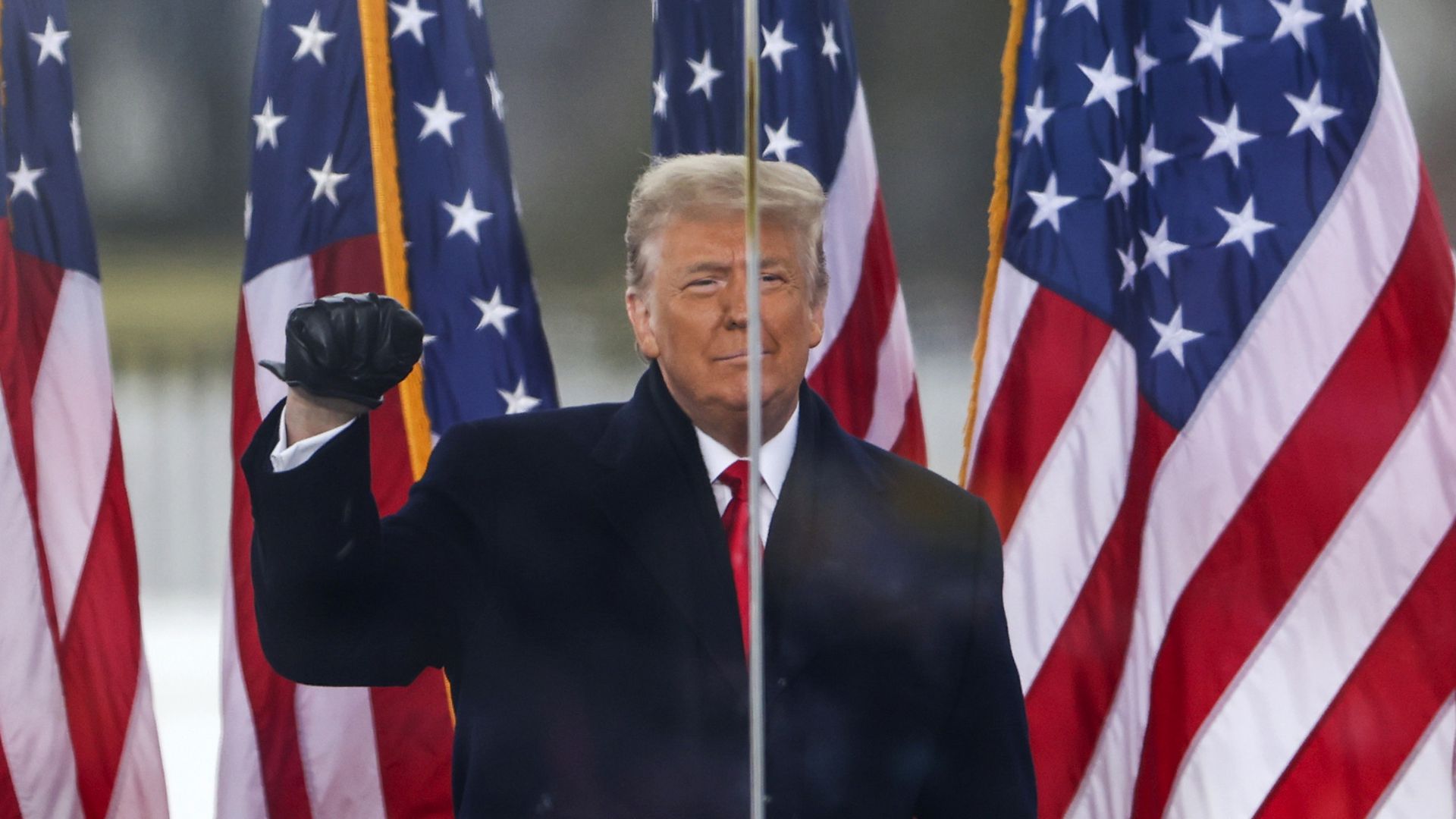 WaPo ("Thompson says Jan. 6 committee focused on Trump's hours of silence during attack, weighing criminal referrals"):
The House committee investigating the Jan. 6 attack on the Capitol is focusing intently on Donald Trump's actions that day as it begins to discuss whether to recommend that the Justice Department open a criminal investigation into the former president.

Committee Chairman Bennie G. Thompson (D-Miss.) said in an interview that of particular interest is why it took so long for him to call on his supporters to stand down, an area of inquiry that includes obtaining several versions of a video Trump reportedly recorded before finally releasing a message 187 minutes after he told his supporters to march on the Capitol during the rally that preceded the attack.

"It appears that he tried to do a taping several times, but he wouldn't say the right thing," Thompson said, basing his statement on information the panel has gleaned from interviews with witnesses as well as media reports about that day.

He said the president's delayed response to the Capitol attack could be a factor in deciding whether to make a criminal referral, which is when Congress informs the Justice Department it believes a crime has been committed. It would be up to federal prosecutors to decide whether to pursue a charge.

"That dereliction of duty causes us real concern," Thompson said. "And one of those concerns is that whether or not it was intentional, and whether or not that lack of attention for that longer period of time, would warrant a referral."
So, I'd certainly be interested in knowing the content of the previous iterations of the video recording. Absent a specific criminal charge, though, I would really think that would fall into the tightest executive privilege space. I really don't think it wise to set the precedent that the rough draft of Presidential speeches can be subpoenaed into a fishing expedition by the opposition party.
While I continue to believe that Trump both incited the riots and was derelict in his duty to stop them once they turned violent, neither of these are criminal acts. As I noted in multiple posts in the immediate aftermath, his actions fell well short of the incredibly high bar the Supreme Court has set for direct incitement. So, he's morally but not legally culpable. While dereliction of duty is a crime for military personnel under the Uniform Code of Military Justice, it's merely a political offense for a President.
Trump was rightly impeached for his actions that day and sadly but predictably not convicted by a Republican-majority Senate. Absent radically more evidence than I've seen, I just don't think he will face any criminal liability because he has not committed any actual crimes.
As to what the panel hopes to find in the tapes, it's not quite clear:
Before posting the video on his social media accounts, Trump sent tweets disavowing violence, but also urged followers to press on at the Capitol as they sought to prevent lawmakers from certifying the electoral college results and declaring Joe Biden the next president.

During that time, three rioters died and scores of police officers were assaulted, some with their own weapons, while dozens of lawmakers feared for their lives in hiding.

"He wasn't telling the people to go home," Thompson said, characterizing Trump's behavior that day. "He wouldn't tell them that this is not the way to do it. So I think, since the taping was recorded at the White House, we'll have access to it."
Again, we already know this. I remain skeptical that the exploratory value of the videos outweighs the damage to Separation of Powers it would do.
Much later in the piece, another theory of the case is revealed:
As for what crime the panel believes Trump may have committed, Thompson echoed the assertion made by Rep. Liz Cheney (R-Wyo.), the panel's vice chair, that Trump's actions could amount to criminally obstructing Congress as it sought to certify the election results.

He also said the committee is weighing other potential criminal referrals surrounding the pressure put on state and local officials to overturn the results of the election, along with whether people raised money for the rallies and events surrounding Jan. 6 while knowing the claims of election fraud were false.

The New York Times reported this week that the panel was looking at a possible criminal referral for Trump and others as part of its investigation.
I am not an attorney and the ins and outs of obstruction law are outside the bits of the law that I have confidence in as a political scientist (mostly Constitutional interpretation). Still, I'm really skeptical that there's anything a US Attorney would want to take on a former President over here.
I do think there's more likely to be fruit in pursuing Trump's attempts to use the powers of his office to intimidate state and local election officials into falsifying election results. But, again, this is well outside my expertise.
I find this interesting:
Former federal prosecutor Randall Eliason said a referral from Congress has no legal effect. And in this instance, he said, Congress's making referrals could hamper not only a possible Justice Department investigation, but also the lawmakers' own inquiry.

A criminal referral, Eliason said, is mainly meant to "inform DOJ about something Congress has uncovered, if and when that might be useful."

In an instance where a witness has lied to a committee in Congress in private testimony, a referral could be important because the Justice Department would not otherwise know about the falsehood. In an instance of criminal contempt, the law requires Congress to make a referral for the Justice Department to proceed, Eliason said.

"Here, DOJ is fully aware of these same events, so Congress wouldn't be telling Justice anything that it didn't know, in terms of the overall events of Jan. 6," Eliason said of a possible criminal referral regarding the former president. "And I think the downside in a case like this is, it's going to feed into any claim from Trump or anyone else who might be charged that this is really just a political witch hunt."

Eliason said the committee's focus on criminal referrals could also boost the claims of those resisting subpoenas that lawmakers' inquiry doesn't have a legislative purpose, but rather, is meant to uncover crimes.
I wouldn't want to be the one testing it out in court but it's a plausible argument.