COVID-19 and the Trump Administration
The administration's handling underscores its poor governance skills (and the degree to which it doesn't matter to supporters).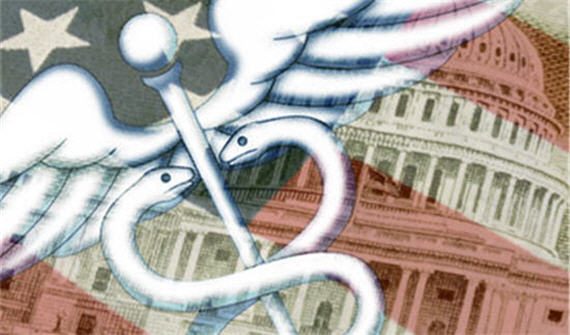 The Trump administration's handling, to date, of the COVID-19 outbreak is an excellent illustration of its shortcomings. Moreover, it has underscored Trump's incompetencies and the placing of his own personal gains and losses above those of the nation.
An outbreak of this type is the kind of event that should allow the federal government to act in a competent and largely non-partisan manner. After all, we have structures in place (the Department of Health and Human Services, the Center for Disease Control, and National Institutes of Health, etc) to address these things. Moreover, virii don't care if you are a Democrat, Republican, Independent, or are apolitical.
As such, it is not unreasonable to expect any administration to approach these things with some level of competence and in a non-partisan manner.
Instead, we have seen a combo of semi-competence (at best) and clear concern about how the outbreak, and specifically its effects on the stock market, make Trump look.
For example, on Tuesday, February 24th, Trump tweeted the following:
Keep in mind that this was at the beginning of week that would end with the DJIA falling 3,583 points (or $3.18 trillion in value).
This tweet was irresponsible because the assurance that the virus was "under control" was a foolish one to make at the early stages of an outbreak (i.e., he really has no reason to make that assurance). Further, his focus on the stock market shows what his real concern is (and his nonsensical claim that it was looking "very good" just adds to the incompetence of it all).
Yes, a president should seek to calm fears and yes, he should want to calm the markets. One does that, however, with facts and calm competence, not wishful thinking on Twitter.
On Wednesday, Larry Kudlow was on CNBC and claimed "We have contained this. I won't say [it's] airtight, but it's pretty close to airtight." Kudlow is National Economic Council Director and is therefore in no position to make such claims. But, again, the focus is on the DJIA, not public health.
Moreover, in regards to the competence issue, it was patently stupid to makes claims about containment, when the odds were that we in the US are just starting to see the numbers go up. Since Tuesday the official number has grown to 71 (as of mid-day Sunday) with one death. It is almost a certainty that both of those numbers will grow (indeed, WaPo reports Coronavirus was probably spreading for six weeks in Washington state, study say meaning it is a near certainty that there are far more cases out there than we have identified).
From a pure public policy point of view (or just a public relations POV, let along a public health one), stating that things are under control (let alone "pretty close to airtight") at the obvious beginning of an outbreak is foolish. It is a guaranteed way to decrease trust in the government at a time when trust is an asset.
And, of course, Trump himself has added to this.
On Thursday evening he stated the following at an event at the White House to discuss responses to the virus:
"As most of you know, the — the level that we've had in our country is very low, and those people are getting better, or we think that in almost all cases they're better, or getting.  We have a total of 15.  We took in some from Japan — you heard about that — because they're American citizens, and they're in quarantine.  And they're getting better too."
The actual number of US cases on Thursday was 60 (Trump was treating repatriated Americans with the illness as separate).
As a side note, confessions such as the following do not fill me with confidence:
I want you to understand something that shocked me when I saw it that — and I spoke with Dr. Fauci on this, and I was really amazed, and I think most people are amazed to hear it: The flu, in our country, kills from 25,000 people to 69,000 people a year.  That was shocking to me.
While those are sobering numbers, it is disquieting that the President of the United States is so ill-informed that he is just learning of the annual consequences of flu in his 70s. Further, it is worrying that the probable lesson he will learn from those figures is that unless COVID-19 has similar numbers that it simply isn't as big a deal as seasonal flu.
Then on Thursday, he said the following:
"It's going to disappear. One day it's like a miracle, it will disappear," Trump said at the White House Thursday as the virus marched across Asia and Europe after US officials said the US should brace for severe disruption to everyday life.

The President also warned that things could "get worse before it gets better," but he added it could "maybe go away. We'll see what happens. Nobody really knows."
Worse, Trump is making this into a partisan issue. Via Politico: Trump rallies his base to treat coronavirus as a 'hoax'.
"The Democrats are politicizing the coronavirus. They're politicizing it," he said. "They don't have any clue. They can't even count their votes in Iowa. No, they can't. They can't count their votes. One of my people came up to me and said, 'Mr. President, they tried to beat you on Russia, Russia, Russia.' That did not work out too well. They could not do it. They tried the impeachment hoax."

Then Trump called the coronavirus "their new hoax."
And yes, I understand that Trump did not call the virus itself a hoax. But he did associate the word "hoax" with the discussion of the outbreak and the coverage on the news. He has made the very discussion of the virus a partisan issue. This is incredibly irresponsible.
Yes, the coverage of the outbreak on the news is overly dramatic. Yes, it is overblown. No, we are not all going to die (but, conversely, a lot of people have and many more could). It is the job of the president to be a calming voice in times like these, not to be another carnival barker exciting the crowd.
None of this can be described as effective governance.
I would also recommend this piece from WaPo: Inside Trump's frantic attempts to minimize the coronavirus crisis and also CNN: Trump stumbles in first efforts to control virus response as fear spreads and markets fall.