Crist Still Leads in Florida Polls
Crist's gamble continues to appear to have been a good one.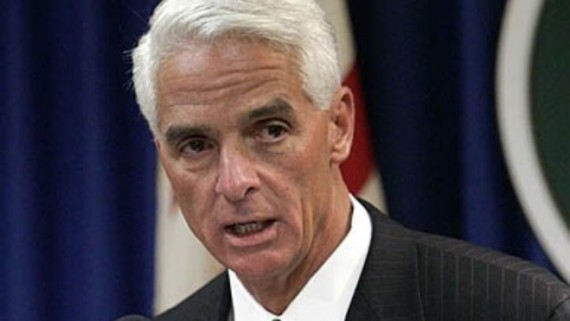 Via Quinnipiac:  Crist On Top In 3-Way Florida Senate Race, Quinnipiac University Poll Finds; Dem Sink Tied With Either Republican In Govenor's Race
Florida Gov. Charlie Crist leads the three-way race for the U.S. Senate seat with 37 percent, followed by 32 percent for Republican Marco Rubio and 17 percent for Jeff Greene, the leading candidate for the Democratic nomination, according to a Quinnipiac University poll released today. If U.S. Rep. Kendrick Meek wins the Democratic primary, Crist's lead would be 39 percent to 33 percent for Rubio and 13 percent for Meek.
I will be curious to see how the numbers solidify once there is a clear Democratic nominee and an actual campaign begins,
However, Crist's position as governor clearly is a major asset—one that likely have guaranteed Republican control of the seat had he been nominated.  As it stands, it looks possible that, like in Nevada, the GOP primary voters have made a nomination error.  Still, there is a lot of time left in the race (and, as noted, sans a  true three-way campaign, it is difficult to take the polls wholly seriously).