D.C. Area Heat Causes Tarmac At National Airport To Soften, Trapping Plane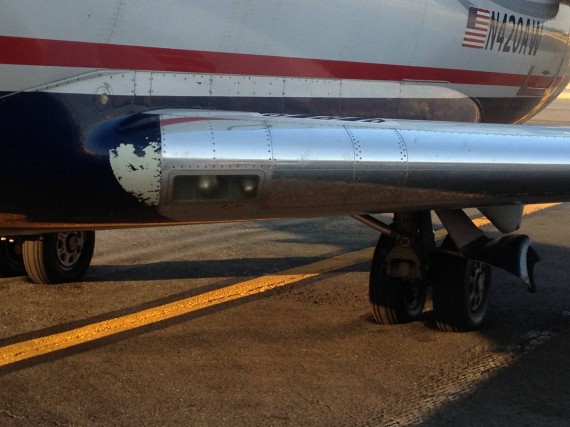 How hot was it in the D.C. area this weekend?
Things were proceeding normally Friday evening as a US Airways flight was leaving the gate at Reagan National Airport to begin its flight to Charleston, S.C.

But the temperature reached 100 degrees in Washington on Friday and that apparently softened the airport paving enough to immobilize the airplane. The small vehicle that usually tows planes away from the gate tugged and pulled,but the plane was stuck.

"It was apparently a soft spot caused by the heat," airline spokeswoman Michelle Mohr said, and the airplane "wouldn't move."

A jet airliner getting stuck in the airport tarmac appeared to be one of the more unusual incidents that occurred in the Washington area amid a blistering string of daily temperatures above 95 degrees.

It was "pretty rare," Mohr said. But then, she noted, "we've also had very unusual temperatures."
The plane was eventually wrested loose only by the use of a larger tug after the passengers had been taken off the plane.
So, yea, it was hot.
Photo via Imgur