D.C. Circuit To Provide Live Audio Streaming Of Nearly All Argued Cases
One of the most prominent Circuit Courts of Appeal in the nation will begin live-streaming nearly all of their oral arguments.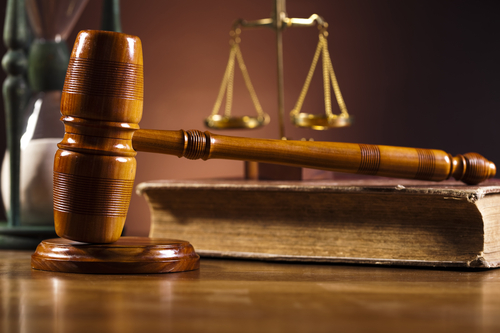 The District of Columbia Court of Appeals announced yesterday that it would begin live-streaming the oral argument of nearly all cases argued before the Court:
WASHINGTON (AP) — The federal appeals court for the District of Columbia has voted to livestream the audio of all oral arguments, except when classified or sealed material has to be discussed.

The U.S. Court of Appeals for the District of Columbia Circuit made the announcement Wednesday. Chief Judge Merrick Garland said in a statement that it's "an important additional step in bringing transparency to our proceedings."

The court voted in December to livestream any argument on request. Same-day audio recordings of arguments had been available since 2013.
Here's the statement by the Court:
Chief Judge Garland announced today that the Court has voted to live stream audio of all oral arguments, except when classified or sealed matters must be discussed. The Court has been live streaming audio of oral arguments upon request since October 2017. Chief Judge Garland stated that "this is an important additional step in bringing transparency to our proceedings." 

To listen to live oral arguments, go to the Court's website at www.cadc.uscourts.gov. On the homepage, under Live Audio Streaming, a link will be provided to access the live oral argument. If you experience problems connecting, please email li**************@ca**.gov or call 202.216.7440 for troubleshooting assistance. 

Audio recordings of oral arguments have been available online since September 2013. In addition to live streaming, audio recordings will continue to be posted on the Court's website by 2:00 p.m. on the day of the oral argument. An archive of audio recordings going back to the 2007-2008 term is available.

To listen to audio recordings, go to the Oral Arguments page and click on Audio of Oral Arguments. You may also listen to live streaming of oral arguments from this page under Live Streaming Audio of Oral arguments.
The only cases that will not be live-streamed will be ones that may involve the discussion of classified material or arguments that may occur in a case that is under seal for some other reason. For the majority of cases, though, members of the public will be able to listen live to oral argument as it happens in the courthouse in the District of Columbia. This announcement makes the District of Columbia Circuit only the Second Circuit Court of Appeals to allow livestreaming. The other is the Ninth Circuit, which provides both live audio and when cases are being argued in a courtroom rather than over the phone (a practice that happens frequently in that circuit given its size) video of all oral arguments other than those dealing classified or restricted material.
As Jonathan Adler notes, this is a good move on the D.C. Circuit's part and one that other Circuits should follow. Additionally, as Adler notes, its a change that is long overdue in the Supreme Court, which already makes written transcripts of arguments available on a same-day basis and posts the audio of oral argument at the end of each argument week. There's no reason, really, why the Court can't do the same thing with its audio stream. It would make arguments more accessable to the public, and would not be as intrusive as some Justices currently seem to believe cameras would be.