Darrell Issa: America's Poor Have It Pretty Good, Actually
Congressman Darrell Issa says that America's poor are generally better off than the poor in the rest of the world. While he's correct, he's also incredibly tone deaf.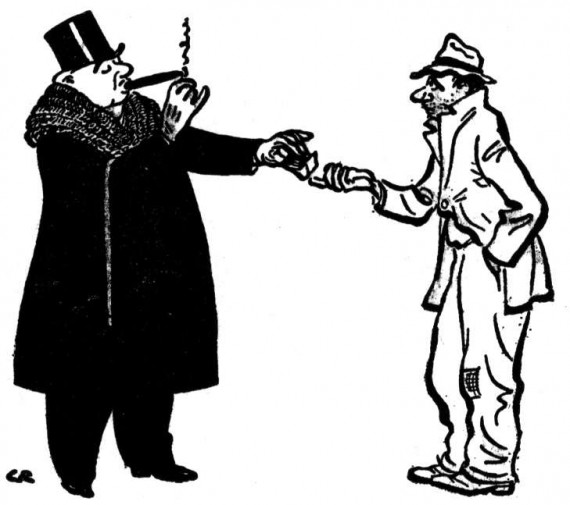 California Congressman Darrell Issa, who just happens to be the wealthiest members of Congress, thinks that America's poor are the envy of the world:
Darrell Issa, the richest man in Congress, said America has made "our poor somewhat the envy of the world."

Asked by CNNMoney whether he feels personally responsible to address income inequality in the United States, the Republican Congressman from California said "absolutely." But he noted that America is the richest country on earth and implied that those in poverty here are better off than the poor in other nations.

If you go to India or you go to any number of other Third World countries, you have two problems: You have greater inequality of income and wealth. You also have less opportunity for people to rise from the have not to the have," said Issa. In the U.S., he noted there is better availability and access to quality public education.

Issa's personal wealth is by far the greatest of any congress member. His net worth in 2013 was $448.4 million, according to the Center for Responsive Politics, and stems from a car alarm business he built.

America's poor, however, might not feel as upwardly mobile. It's actually harder for Americans to climb the economic ladder here than it is for their peers in most other advanced countries, researchby University of Ottawa Professor Miles Corak shows.
Here's the interview:
On some level, of course, Issa is correct. Relatively speaking, what we consider "poor" in the United States is in fact far above the levels of abject poverty in the poorest nations in Africa. Even in a nation like India that is on the rise economically, the poorest of the poor live in conditions that Americans would consider unacceptable today, and they would likely view the lifestyle and living conditions of the vast majority of America's poor to be luxurious by comparison. That's one reason why, when we talk about helping the poor in the United States, which is of course a worthy endeavor, we shouldn't let that distract us from the fact that there are people in other parts of the worlds living in far worse conditions, often due to racial and religious prejudice, armed conflict, or government and societal indifference and incompetence. Indeed, in many respects, solving the problems of poverty in an advanced nation like the United States is often are far easier affair, at least logistically, than it is to solve in other parts of the world where culture, tradition, religion, and other forces all combine to make improving the lot of the worst of the worst in Africa, India, and elsewhere in the world far more difficult.
What is problematic about Issa's comments, though, is that it strikes me as being dismissive of the idea that there even is a poverty problem in the United States, something that seems to be an all too common attitude among people on the right. Although Issa does not mention it specifically, you'll often here people who make the same argument he does here bring up anecdotal "facts" such as people living in poverty who have expensive television sets and high-priced cable television packages, people on food stamps using their aid to buy expensive items like lobster or crab legs, and seeing people using EBT cards while walking around with iPhones and designer clothes. Some of these anecdotes may actually be examples of things that happened in real life, although I suspect many of them fall more in to the urban legend category, but whether they are true or not doesn't matter. The reason that stories like that spread is because they reinforce pre-existing beliefs that people who are poor and on public assistance are basically just taking advantage of the rest of us, and that "poverty" in America isn't really a problem at all, or that, if it exists, it's because of personal faults on the part of people living in poverty. That's why you see politicians, mostly Republican, pushing ideas like barring people who receive food stamps from buying "luxury" foods, or requiring anyone receiving public assistance to take a drug test even though there's no proof that it actually accomplishes anything. Similarly, responding to a question about poverty by arguing that America's poor actually have it pretty good is, in the end, essentially meant to dismiss the problem as anything that people really need to spend their time thinking about.
On a final note, of course, there is something about the wealthiest member of Congress talking about poverty and income inequality in such dismissive and, in the end, idiotic, tones that just screams really bad public relations. Mitt Romney had similar problems discussing this issue during the 2012 campaign, but he never really said anything quite this tone deaf. It's not quite as bad as a male politician talking about children conceived as a result of rape, but it's pretty close. If Republicans really want to address this issue, they would be wise to avoid Issa's rhetoric altogether, and probably have their position presented by someone other than him.