David Brooks Hates Women!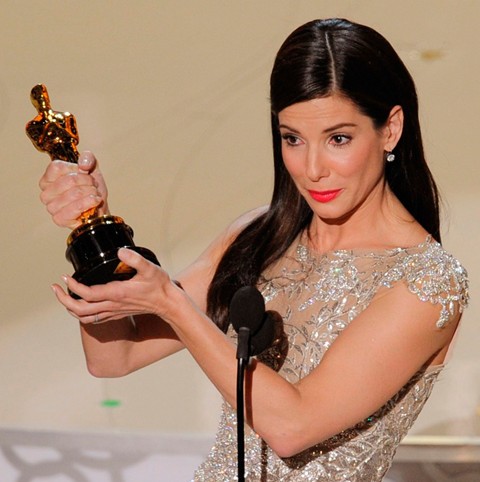 Having already posted twice* on a rather unexceptional David Brooks article, I'm reluctant to weigh in a third time. But Amanda Marcotte's take is such a head scratcher that duty calls:
It's always been obvious David Brooks has always had a problem with women who succeed, but even I was surprised that his vendetta against famous, successful women became so hysterical this morning that he insinuated that Sandra Bullock should have been at home making a sandwich instead of winning an Oscar, and that would have saved her marriage.
She continues along that vein for several more paragraphs but, er, you get the point.
Brooks is implying nothing of the sort. I'd be shocked if he didn't have deep empathy for Bullock's sense of betrayal. Not to mention befuddlement that some tattooed motorcycle mechanic who's hit the jackpot risked it all to step out with some creepy tattooed woman of whom no one has ever  heard. Or maybe that's just me.
In any case, Brooks was doing what pundits have been doing since time immemorial: Using a topical event as a hook for a column he otherwise wanted to write.
The juxtaposition of Bullock's winning the Oscar and the revelation of her husband's betrayal in such close proximately was striking. But the idea that her husband would have been faithful if only Bulloch had been less powerful in her portrayal of a mother adopting an underprivileged behemoth almost certainly never crossed Brooks' mind.
That Marcotte would read something so bizarre into such a benign column is just baffling.
_____________
*See Misery Loves . . . More Misery and Marriage and Happiness