Days After Condoning Wearing Blackface, Megyn Kelly Is Out At NBC
Just days after appearing to condone donning blackface in the style of a 19th Century minstrel show, Megyn Kelly is out at NBC News.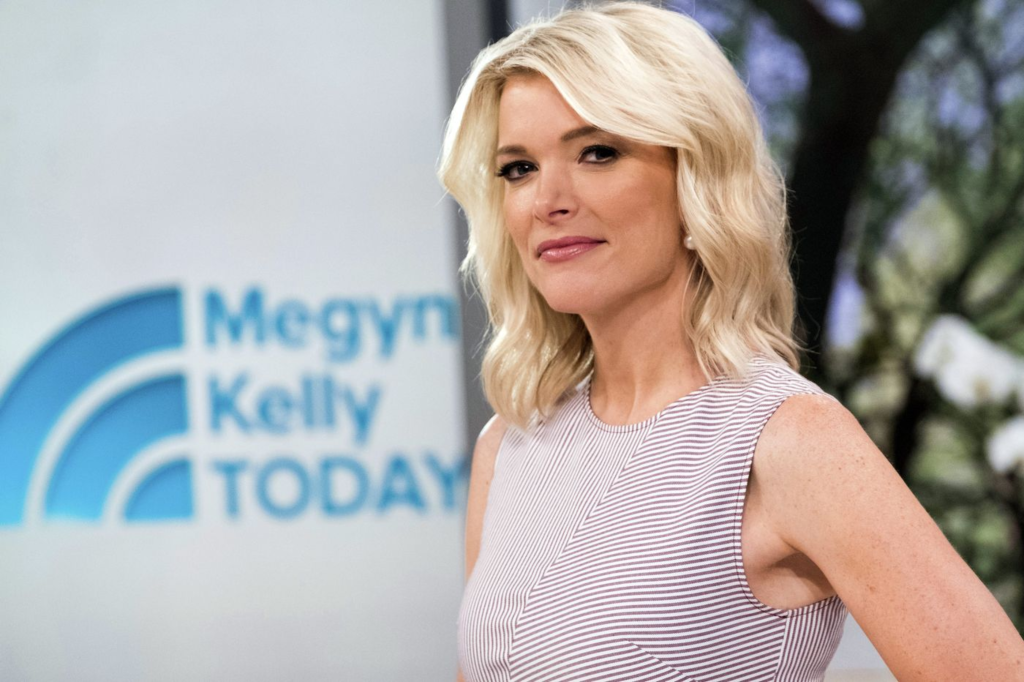 Just days after a conversation on her weekday morning show during which she made comments questioning why it would be wrong for children or adults to wear blackface on Halloween, Megyn Kelly, the former Fox News Channel host who left the network last year and signed a multi-million dollar contract with NBC, has seen her show come to a quick and ignominious end:
Megyn Kelly's NBC morning show has ended. The network announced Friday that other "Today" show anchors will replace her in the 9 a.m. hour, bringing an end to "Megyn Kelly Today." The cancellation follows months of the host's missteps, awkward moments and a racially insensitive defense of blackface Halloween costumes.

Though the impetus for the end of her show was her comments about blackface, the seeds of its cancellation were planted months earlier. By August, nearing the one-year anniversary of the show, Kelly knew that "Megyn Kelly Today" wasn't working, and she had started to make plans about her future. She had already had a conversation that summer with NBC News Chairman Andy Lack about the problems with the show.

Given that she could not move to MSNBC — she didn't want to go there and the left-leaning MSNBC audience would not accept her — the options at NBC News were limited.

She consulted with advisers about how to deal with her differences with NBC, according to two people familiar with her discussions. It wasn't long before Kelly was calling on the air for an external investigation into NBC News's handling of Ronan Farrow's reporting into Harvey Weinstein, a move that didn't win her many friends inside the building.

Kelly, once a star at Fox News, had long nurtured ambitions of moving out of the conservative news bubble and into the top tier of mainstream broadcast personalities, with aspirations of becoming a mix of Oprah Winfrey and Charlie Rose.

She once said she wanted to "help people," just as Oprah had. Her book title suggested she wanted to "settle for more." She debuted her softer-edged NBC morning show "Megyn Kelly Today" by saying she was "kind of done with politics for now."

But her rocky transition to morning news showed just how difficult it is to separate one's identity from the Fox News brand.

The end of her show was announced in a tweet by NBC News. People close to the matter said Thursday that Kelly's lawyers and NBC brass planned to meet today to hash out the details of their relationship. NBC lured Kelly from Fox News early last year with a three-year, $69 million contract.

Kelly's future with NBC remains uncertain. "Megyn remains an employee of NBC News and discussions about next steps are continuing," her attorney Bryan Freedman said in a statement.

She is not welcome back at her former home, Fox News, which she left on sour terms.

"We are extremely happy with our entire lineup," said a Fox News spokesman. Kelly burned bridges at Fox after she publicly discussed sexual harassment she said she faced from the late Roger Ailes, the channel's co-founder.

In some corners, Fox News insiders were enjoying a certain schadenfreude in Kelly's NBC failure. Darla Shine, the wife of White House deputy chief of staff Bill Shine — a former Fox News executive, gleefully noted Kelly's troubles by tweeting a story that noted Kelly was not appearing on her show for the rest of the week, along with the comment that: "This is what happens when you tilt the universe with lies @Megynkelly. . . . You helped perpetuate lies against those who helped you. Only the truth will set you free!"

Shine, whose husband was a longtime deputy to Ailes, had also lashed out at Kelly when she first said Ailes sexually harassed her.

It was in the casual banter segment of "Megyn Kelly Today" that she ran into trouble this week, when she asked her all-white panel of guests: "What is racist?"

"Truly, you do get in trouble if you are a white person who puts on blackface for Halloween or a black person who put on whiteface for Halloween," she continued. "When I was a kid it was okay as long as you were dressing up as, like, a character."
Understandably, Kelly's comments led to many pushbacks, including one from Robert A, George, a member of the Editorial Board at the New York Daily News:
Sorry, Kelly is younger than this writer who grew up in the '70s and experienced genre-breaking un-PC cultural moments involving Richard Pryor, "All in the Family" and early "Saturday Night Live" — when even the N-word got on broadcast television. Even then, blackface was generally verboten.
Regardless, even if that wasn't the case, if Kelly wanted to go down that road, how did she not have one producer say, "Well, we've got a week before Halloween, let's defer this topic until we have at least one person of color on the panel to share their thoughts, cool?" This is a classic white-bubble moment that no broadcast morning television show should let itself fall into. It's the stupidity, stupid.

Yes, we are in shaky times where many social media cranks are are just waiting to be offended and pounce. Folks are ultra-cautious about saying something that might get them fired. Got it.
You know one way to help ameliorate that possibility? Get more voices at the table that allow a full and open discussion on the topic at hand. To put it in a "Hamilton" context, let more people into the room where it happens.
I didn't comment on the ongoing controversy regarding Kelly's remarks this week largely because, well, there were more important things to pay attention to, although I did address the comments on social media. As I said there, I'm just a few years older than Kelly, she's 47 and I turned 50 a few months ago. She grew up in Illinois and upstate New York, I grew up in Central New Jersey. I can state clearly that it was not considered acceptable for someone to don blackface in the style of a post-Civil War minstrel show whether you were a child or an adult. Indeed, I can say with certainty that the only time I ever saw a white person wearing blackface was in an episode of All In The Family where Archie was reluctantly dragooned into doing so by his friends in his lodge. It was clear, though, that even Archie Bunker didn't like doing it, and the act was mostly played to comic effect at his expense, and largely as a subplot for the episode where his Grandson Joey was born. As was the case with much of Archie Bunker's views on race, the episode fit in with the show's overall theme of debunking and countering racism and, as some have argued, did more to help race relations than make them worse. There was no condoning of wearing blackface in that episode, and quite honestly I never would have thought of doing so as part of a Halloween costume and I doubt that it would have been seen differently in the Albany, New York area at the time. The idea, as she suggested that it was considered socially acceptable during her lifetime in the area where she grew up is simply too absurd to be believed.
In this context, though, it's worth noting that this wasn't the first time that Kelly made comments that led to an uproar along racial lines. Five years ago when Kelly made comments on her Fox News Channel show that Santa Claus and Jesus Christ were both definitively white. Leaving aside for the moment the fact that Jesus Christ, to the extent he existed as a historical figure, could not have possibly been "white" as we define that term today given the racial and ethnic makeup of the Roman province of Judea at the time, the comment raised obvious objections from a racial point of view. As I said at the time, it seemed as if Kelly was engaging in the old Fox News trope of claiming that there was a "War On Christmas." The difference is that Kelly chose to make it racial issue by asserting that the two main characters that symbolize the holiday were definitively white. Whether this was part of an effort to be controversial for the sake of controversy, or whether Kelly actually believed it was unclear at the time. Taken into context with her blackface comments, though, one has to wonder what exactly Kelly's views on race are.
In any case, Kelly's comments quickly led to an uproar on social media, in the broader media, and among many co-workers at NBC, something that caused her to issue a public apology. At the same time, though, she did not return to her show on Tuesday morning and stayed away for the rest of the week while her future at the network remained in doubt. It quickly became apparent, though, that Kelly's most recent comments were only part of the problem that she faced in making the transition from Fox News Channel to a more traditional news network. Notwithstanding the fact that she had the reputation of being more of a hard-news host than an opinion journalist when she was at Fox, Kelly clearly did not fit in well with her NBC colleagues and the fact that her ratings were not justifying the salary she was being paid. This is especially true given the fact that this weekday show was actually Kelly's second try at an NBC show. Her first, a Sunday night "hard news" show that was often either pre-empted by N.F.L. football or up against 60 Minutes on CBS, a battle that she predictably lost. The weekday show, which was really the third hour of the Today show, was the network's second attempt to get the multi-million dollar investment pay off. Given the fact that her weekday ratings were consistently bad, it was likely that the network was looking for a reason to pull the plug, Kelly handed it to them on Monday.
As for Kelly, it's unclear where she goes next. Technically, she's still under contract at NBC but it's clear that an exit agreement is being negotiated between her representatives and the network. That agreement will likely result in her getting millions of dollars in exchange for walking away from the remainder of her contract, but where she goes from there. Fox News Channel is apparently unwilling to take her back, and, for obvious reasons given the circumstances of her dismissal, it's unlikely that any other network is going to be willing to hire her.  Is this an appropriate punishment for saying something monumentally offensive and stupid? I'll leave that for the reader to decide. As it stands, it was unlikely that Kelly was on the way out at NBC anyway, this just gave NBC the excuse they needed to get rid of her.