Defending of Crazy Talk
A controversial article arguing prominent war critics should be targeted as enemy combatants is worth discussing.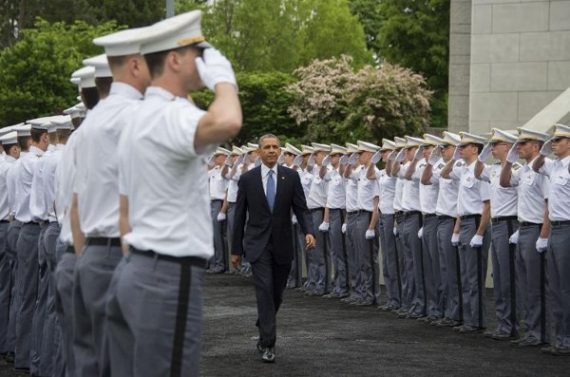 My latest for War on The Rocks,  "In Defense of Crazy Talk: Why Bradford's West Point Article is Worth Talking About,"  has posted. It's a response to a controversy over a scholarly article that is 193 pages long and contains 774 footnotes and rather defies excerpting. But here's the setup:
Bradford's article argues that a handful of prominent American legal scholars are a "fifth column" lending support to the Islamist enemies of the United States and should therefore be targeted for death as combatants in the war on terrorism. The argument is absurd on both first glance and deeper reading. It is nonetheless a highly valuable contribution to the national security debate.

First, there's great value in outrageous but well-argued polemic. By pushing an argument to its logical extreme, Bradford has invited a vigorous pushback from the scholarly community. Second, debating the article would be especially valuable for cadets and more senior officers alike, many of whom share some of Bradford's premises, even if they might never come to his extreme conclusions. Third, Bradford's argument presents an opportunity to examine some actual U.S. policies.
The conclusion:
Thankfully, most of us agree that killing thinkers for the crime of pointing out the legal and moral flaws in U.S. war policy goes way beyond the pale. But most also accept that the exigencies of war sometimes require changes to business as usual, including some restrictions on otherwise fundamental rights and exceptions to otherwise sacrosanct moral principles. Bradford, presumably unintentionally, points to the absurd extreme. Where the actual line between the two is drawn, however, is subject to continuous debate. Bradford's essay can help drive it.
Another 2500 words or so at the link.