Defining Totalitarianism
A quick hit and run post to provide a proper definition.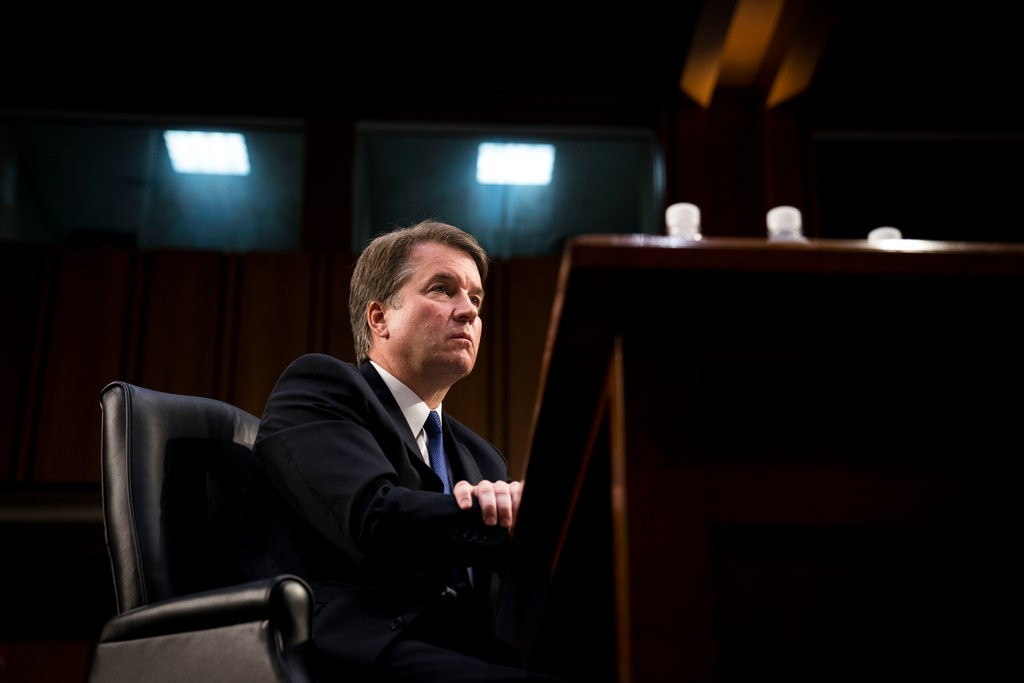 Sohrab Ahmari in the NY Post writes (The drive to sink Kavanaugh is liberal totalitarianism):
If Senate Democrats and their media allies manage to destroy Brett Kavanaugh, they will bring America one step closer to a new, liberal style of totalitarianism.

I don't use the "T"-word lightly. I've spent years pushing back against those who fling it about in free societies like ours. But totalitarianism doesn't require cartoonish, 1984-style secret police and Big Brother. The classical definition is a society where everything — ethical norms and moral principles and truth itself — is subjugated to political ends.
No, it isn't.
Here's the classic definition from Friederich and Brzezinksi:
An official, all-encompassing ideology covering all aspects of existence and to which everyone living in the society must adhere.
A single mass party, typically led by one person, combined with and inseparable from the governmental apparatus, and monopolizing all political activities.
A system of terroristic police control employing modern torture and surveillance techniques.
A technological monopoly in the hands of the party or dictator controlling all means of mass communication, such as the press, radio, television, and motion pictures.
A similar monopoly, under the same control, of all means of armed combat.
A central control and direction of the entire economy, including bureaucratic coordination of all formerly independent interest associations, typically including all group and corporate activities
As such, a political process that results in a nominee not being confirmed, however messy, is hardly the thin edge of the wedge of totalitarianism.  Totalitarianism is Hitler's Germany, Stalin's USSR, or Kim's North Korea.  A dispute over allegation of sexual assault in the context of a highly politically charged nomination is not totalitarianism, especially when the likeliest outcome is that Kavanaugh gets a seat on the Court and the next likeliest result is that Trump nominates someone else and they get the seat.  A distant third is that enough delay allows Democrats to win the Senate and we go at least two years with 8 Justices.  None of that is Nazi Germany.
I don't have time to deal with the Kavanaugh part and the politics thereof (I hope to find time to write more on that soon), but sometimes a definitional correction is required.
If you want to know more about totalitarianism, go read some Juan Linz.