Democratic Contender Websites
A deep dive into typography and naming choices.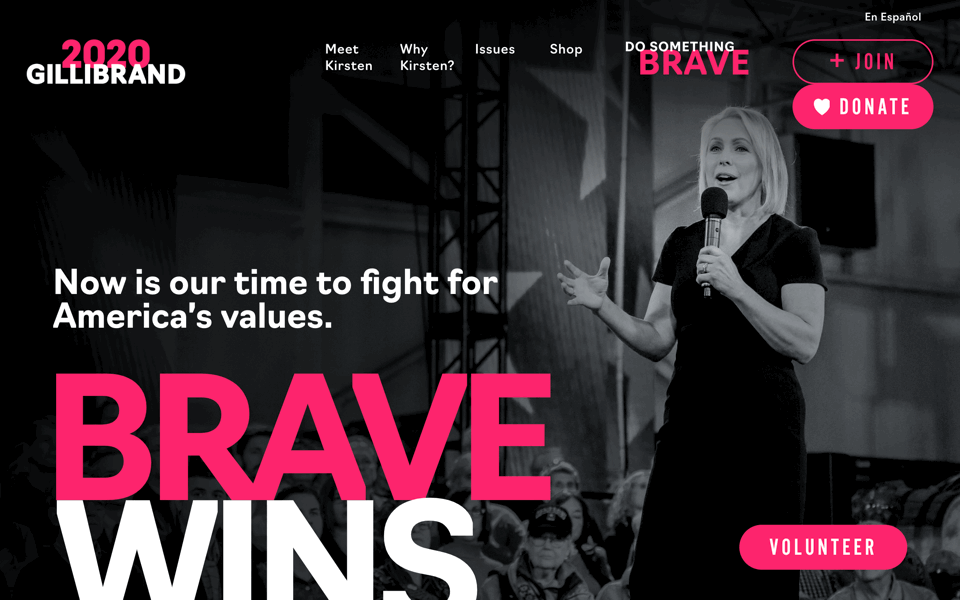 Matthew Butterick, who has the unusual combination of a visual-studies degree from Harvard and a law degree from UCLA, analyzes the typography of the 2020 Democratic presidential contenders' websites, from frontrunner to obscure.
His rationale for why you should care:
For those who think it trivializes our political process to judge candidates by their typography—what would you prefer we scrutinize?

Qualifications? Ground into dust during the last election. Issues? Be my guest. Whether a candidate will ever fulfill a certain campaign promise about a certain issue is conjectural.


But typography—that's a real decision candidates have to make today, with real money and real consequences. And if I can't trust you to pick some reasonable fonts and colors, then why should I trust you with the nuclear codes?
His takeaways:
I wasn't impressed by any of the websites, none of which exceeded the high end of mediocre—what you might find in an $18/month Squarespace plan.


Of course, there were a ton of Gothamesque geometric sans serifs.
The candidate who was most successful stoking my curiosity with design was Kirsten Gillibrand.
I was surprised that the long-shot candidates weren't taking more chances with their websites—what the hell have they got to lose?
Though I suppose Julián Castro, whose site was as boring as any, was nevertheless the most competent.
Among current front-runner-ish candidates, Kamala Harris was the worst underperformer, with Beto O'Rourke second worst.
Overall worst in show: Cory Booker, who apparently decided to run for president on a Monday, crowdsourced his website on Tuesday, and launched it on Wednesday. Unbearable.
His candidate-by-candidate analysis is interesting and frequently amusing. The screencap from Kirsten Gillibrand used atop this post was his favorite.
One thing he doesn't cover that I found interesting is the use of first names. It has been frequently remarked that we tend to diminish female candidates by referring to them by their first names, while seldom doing that with male candidates. So I was somewhat intrigued by how many of the women running this cycle emphasized their first name on their sites. Yet, upon closer examination, there was no real pattern.
Candidates who went first-name-only in their primary logo:
Cory Booker
Pete Buttigieg
Julián Castro
Tulsi Gabbard
Amy Klobuchar
Wayne Messam
Beto O'Rourke
Bernie Sanders
Marianne Williamson
Candidates who were last-name-only in their primary logo:
John Delaney
Kirsten Gillibrand
John Hickenlooper
Jay Inslee
Elizabeth Warren
Andrew Yang
Candidates whose primary logo gives essentially equal prominence to both names:
Kamala Harris
Tim Ryan
Eric Stalwell
Candidates who used first-name-only in a secondary location, such as a donation or "about the candidate" link:
Gillibrand
Harris
Hickenlooper
Ryan
Yang
There's no obvious gendered pattern here: Almost all of the candidates, regardless of sex, used first-name-only in their primary logo, a secondary link, or both. The only last-name-only-all-the-time candidates are Elizabeth Warren, a woman with a reasonable shot at the nomination, and a handful of guys (Delaney, Inslee, and Yang) who have no shot at all.
Hat tip: Tyler Cowen