Democratic Voter Enthusiasm Hits A Ten Year Low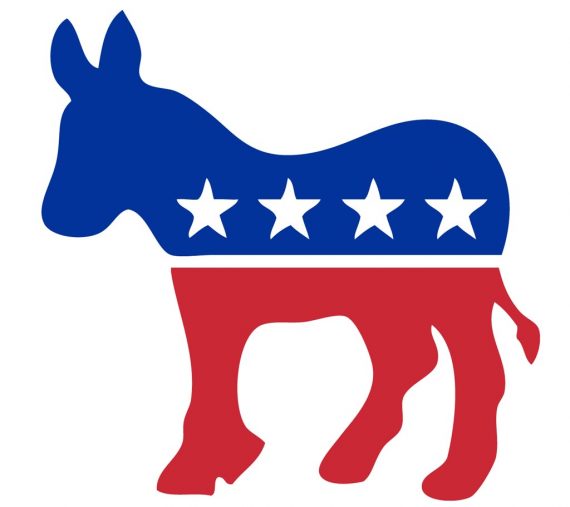 If the 2012 elections are going to be decided by voter turnout, then the Democratic base is going to need some prodding:
In thinking about the 2012 presidential election, 45% of Democrats and independents who lean Democratic say they are more enthusiastic about voting than usual, while nearly as many, 44%, are less enthusiastic. This is in sharp contrast to 2008 and, to a lesser extent, 2004, when the great majority of Democrats expressed heightened enthusiasm about voting.

Democrats' muted response to voting in 2012 also contrasts with Republicans' eagerness. Nearly 6 in 10 Republicans, 58%, describe themselves as more enthusiastic about voting. That is nearly identical to Republicans' average level of enthusiasm in 2004 (59%) and higher than it was at most points in 2008.
To show you how stark the differences are between the parties, here's the Democratic chart: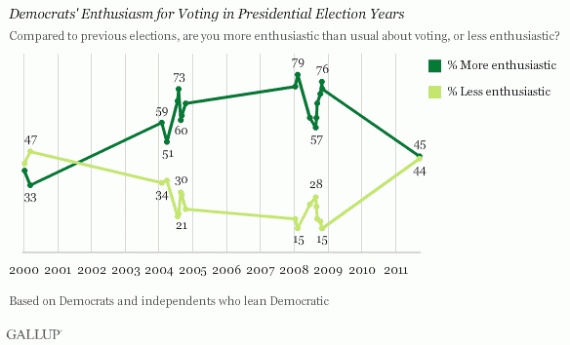 And here's the Republican chart: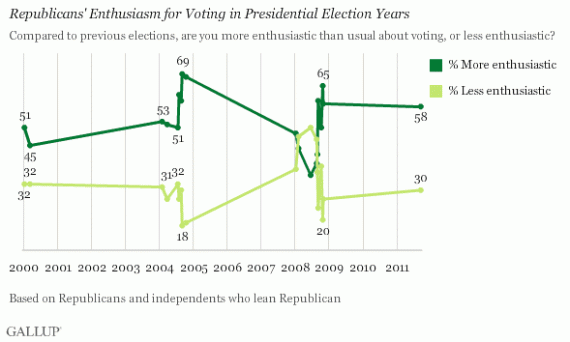 As both charts show, these numbers are subject to variations over even short period of times, but this does not bode well for the Democrats. Voter enthusiasm is unlikely be that high during the coming months for Democrats because there's no primary race for them to focus on,  while the GOP has both a primary race and plenty of signs that they have a good chance of winning in 2012. Obviously, things are likely to change to some degree once the General Election campaign heats up, but if the economy remains stagnant and the GOP doesn't implode by nominating a true wacko, then there are likely to be many Democrats looking at November 6, 2012 with an impending sense of dread that is quite different from what they felt on Election Day 2008. How many of those people end up staying home that day is likely to be a question that haunts the Obama campaign.