Did Osama bin Laden Win?
Osama bin Laden is dead, but he's succeeded in changing America for the worse.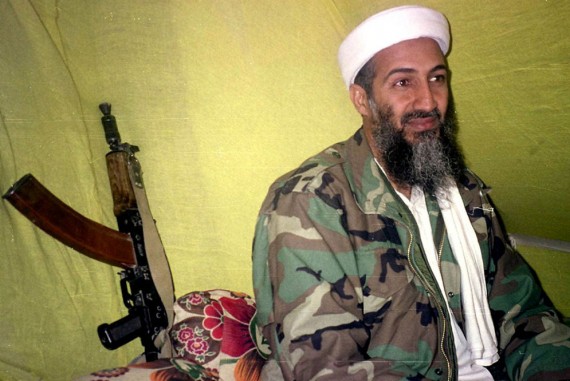 Radley Balko wonders today if, notwithstanding his death, Osama bin Laden hasn't actually succeeded in achieving much of what he set out to do:
In The Looming Tower, the Pulitzer-winning history of al-Qaeda and the road to 9/11, author Lawrence Wright lays out how Osama bin Laden's motivation for the attacks that he planned in the 1990s, and then the September 11 attacks, was to draw the U.S. and the West into a prolonged war—an actual war in Afghanistan, and a broader global war with Islam.

Osama got both. And we gave him a prolonged war in Iraq to boot. By the end of Obama's first term, we'll probably top 6,000 dead U.S. troops in those two wars, along with hundreds of thousands of Iraqis and Afghans. The cost for both wars is also now well over $1 trillion.
Balko also notes that, in response to the course of events that bin Laden set in action, we have fundamentally altered our country in several ways by restricting civil liberties, enhancing the power of the Presidency, increasing the suspicion of Americans who happen to be Muslim, pandering to religious bigotry, making the once fairly uncomplicated process of taking a trip on an airliner nearly unbearable, and engaging the nation in an amorphous "War On Terror" that sees no signs of ending any time soon. All of this, Balko notes, because of one man:
Yes, bin Laden the man is dead. But he achieved all he set out to achieve, and a hell of a lot more. He forever changed who we are as a country, and for the worse. Mostly because we let him. That isn't something a special ops team can fix.
Indeed not. In fact, regardless of what impact bin Laden's death might actually have on al Qaeda's viability as a terrorist organization, its ability to carry out attacks against Western targets, or the future of organizations that are inspired by if not directly controlled by al Qaeda, it's quite clear that we're unlikely to ever go back to the way America was on September 10th, 2001.  The powers that have been assumed by the Federal Government in the name of fighting "terror" will remain in place, the Presidency will not surrender its newly acquired powers, and the inconveniences to daily life created by what often merely amounts to security theater will still be there.
Osama bin Laden is dead, but for a guy who lived in some of the world's poorest countries and spent most of the last decade  in seclusion and cut off from the outside world, he  sure managed to have a huge impact on the United States and, like Radley said, we let him do it.
So did bin Laden win? I'm not sure I'd agree with Balko on that part, but I'm not sure that we've won anything either, unless we're able to reverse the worst of the things he made us do to ourselves.