Disney Drops 'Fox' Name
More fallout from the consolidation of media brands.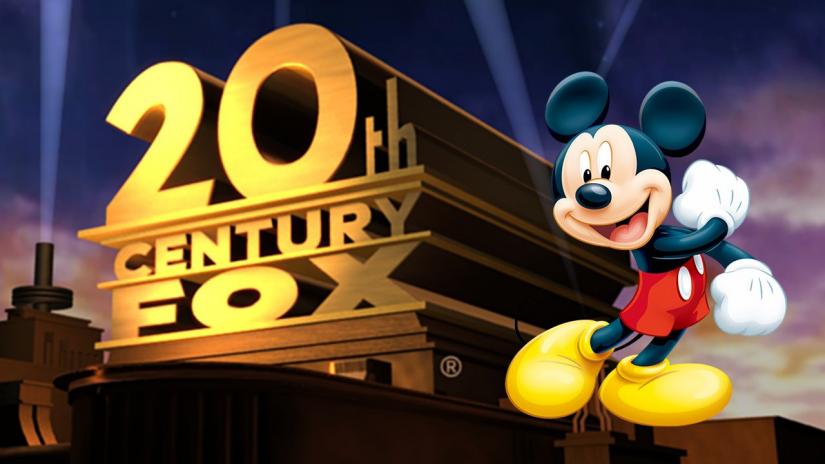 Variety reports on an interesting if perhaps unsurprising development:
The mouse has officially killed the fox.

In a move at once unsurprising and highly symbolic, the Walt Disney Company is dropping the "Fox" brand from the 21st Century Fox assets it acquired last March, Variety has learned. The 20th Century Fox film studio will become 20th Century Studios, and Fox Searchlight Pictures will become simply Searchlight Pictures.

On the TV side, however, no final decisions have been made about adjusting the monikers of production units 20th Century Fox Television and Fox 21 Television Studios. Discussions about a possible name change are underway, but no consensus has emerged, according to a source close to the situation.

Disney has already started the process to phase out the Fox name: Email addresses have changed for Searchlight staffers, with the fox.com address replaced with a searchlightpictures.com address. On the poster for Searchlight's next film "Downhill," with Julia Louis-Dreyfus and Will Ferrell, the credits begin with "Searchlight Pictures Presents." The film will be the first Searchlight release to debut with the new logo. "Call of the Wild," an upcoming family film, will be released under the 20th Century banner, sans Fox.

–"Disney Drops Fox Name, Will Rebrand as 20th Century Studios, Searchlight Pictures"
Partly, this is a function of the partial nature of the acquisition:
Disney's $71.3 billion acquisition of 21st Century Fox last March included the 20th Century Fox film and TV studios, but not the Fox broadcast network or Fox News, which remained part of Fox Corp. under CEO Lachlan Murdoch. That automatically injected a level of brand confusion at odds with the highly differentiated divisions within Disney's ranks, and Fox Corp. has no reason to change its name.
But Disney would presumably have lived with the minor branding confusion if it made financial sense. The Variety report mentions the association of the TV network with racy programming that—along with the sexual assault scandals—was incompatible with the family-friendly Disney brand. But, frankly, the Fox name has become toxic for many because of its association with Fox News.
The "20th Century Fox" name has been around far longer than I've been alive but I've long thought it outdated given that we're a fifth of the way through the 21st century. But it turns out that the name wasn't so much an anachronism but a result of a previous merger:
The original 20th Century Fox was formed in a merger in 1935 between Twentieth Century Pictures and Fox Film Corporation
So, renaming it "21st Century Fox" or just "Fox" would have removed the legacy of half of the original company. And, it turns out, a much smaller outfit called "Century 21 Films" has been in existence since 1965.