DNA Test Suggests Texas May Have Executed An Innocent Man
A ten year old case out of Texas raises yet more doubts about the justice of the death penalty.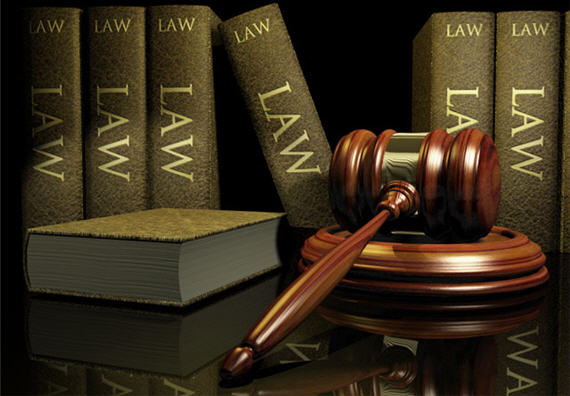 The Texas Observer takes note of the case of a man executed in Texas more than a decade ago who quite possibly may have been innocent:
Claude Jones always claimed that he wasn't the man who walked into an East Texas liquor store in 1989 and shot the owner. He professed his innocence right up until the moment he was strapped to a gurney in the Texas execution chamber and put to death on Dec. 7, 2000. His murder conviction was based on a single piece of forensic evidence recovered from the crime scene—a strand of hair—that prosecutors claimed belonged to Jones.

But DNA tests completed this week at the request of the Observer and the New York-based Innocence Project show the hair didn't belong to Jones after all. The day before his death in December 2000, Jones asked for a stay of execution so the strand of hair could be submitted for DNA testing. He was denied by then-Gov. George W. Bush.

A decade later, the results of DNA testing not only undermine the evidence that convicted Jones, but raise the possibility that Texas executed an innocent man. The DNA tests—conducted by Mitotyping Technologies, a private lab in State College, Pa., and first reported by the Observer on Thursday—show the hair belonged to the victim of the shooting, Allen Hilzendager, the 44-year-old owner of the liquor store.

Because the DNA testing doesn't implicate another shooter, the results don't prove Jones' innocence. But the hair was the only piece of evidence that placed Jones at the crime scene. So while the results don't exonerate him, they raise serious doubts about his guilt
This wouldn't be the first case of a Texas execution being called into question. Last year, an arson expert pretty much definitely established that the 2004 execution of Cameron Tood Willinghman was based on faulty expert witness testimony:
In a withering critique, a nationally known fire scientist has told a state commission on forensics that Texas fire investigators had no basis to rule a deadly house fire was an arson — a finding that led to the murder conviction and execution of Cameron Todd Willingham.

The finding comes in the first state-sanctioned review of an execution in Texas, home to the country's busiest death chamber. If the commission reaches the same conclusion, it could lead to the first-ever declaration by an official state body that an inmate was wrongly executed.

Indeed, the report concludes there was no evidence to determine that the December 1991 fire was even set, and it leaves open the possibility the blaze that killed three children was an accident and there was no crime at all — the same findings found in a Chicago Tribune investigation of the case published in December 2004.
In Jones's case, his conviction rested on an inexact science:
At Jones' 1990 trial in rural San Jacinto County, prosecutors offered only one piece of corroborating evidence—the strand of hair recovered from the liquor store counter.

Stephen Robertson, a forensic expert hired by the Department of Public Safety, examined the hair under a microscope—an inaccurate visual analysis that was common at the time. Robertson compared the hair with samples taken from 15 people who entered the store the day of the murder. He testified at trial that he believed the hair matched Jones. But he conceded, "Technology has not advanced where we can tell you that this hair came from that person," he told the jury, according to court records. "Can't be done."

But in 2000, when Jones was fighting for his life, it could be done. On December 6, 2000, the day before the execution, Jones' attorneys filed a last-ditch motion for a stay—in district court and with the Texas Court of Criminal Appeals—so they could submit the strand of hair for mitochondrial DNA testing. Both courts turned him down.

Jones' last hope was Gov. Bush, who in December 2000 was embroiled in the Florida recount controversy that followed the presidential election. Bush had already overseen the execution of 151 people during his governorship, but he'd also expressed support for DNA testing. Earlier that year, Bush had granted a 30-day stay to Ricky McGinn so that DNA testing could be conducted on key evidence in the case. (The tests would prove McGinn's guilt and he was executed.) Bush, explaining his decision in the McGinn case to CNN in June 2000, said, "To the extent that DNA can prove for certain innocence or guilt, I think we need to use DNA."
In Jones's case, however, Bush was never told that a DNA test had been requested prior to the request for a stay of execution. So, he denied the request and Jones was put to death. Given his actions in the McGinn case, it's easy to conclude that then Governor Bush would've granted a stay so Jones could also obtain a DNA test. At that point, Jones's fate would have been in the hands of Rick Perry, Bush's successor. But we'll never know.
And that's the problem.
Along with the facts noted by Steven Taylor in his post earlier this week, cases like this ought to give any death penalty supporter pause. The stories of prisoners freed after decades in prison once DNA evidence definitively establishes their innocence have been numerous in the years since the practice of DNA testing become common. The Innocence Project, the most prominent group involved in this effort, has cleared 261 people over that time period, and that's just the beginning because many states still make it next to impossible to reverse a convicting post-trial even in the face of overwhelming scientific evidence.
It's one thing, though, to discover that a man who has been sitting in prison for twenty years is innocent. It's quite another to discover that someone who was put to death six years ago is innocent, or that one you put to death a decade ago may have been innocent. You can free an innocent man, you can't reverse a death sentence.
In a comment to Steve's post, I said this:
The Innocence Project, along with my own experiences over the last 16 years in the criminal justice system as an attorney, have turned this death penalty supporter into an opponent.

Do I think guys like Stephen Hays deserve to die ? Of course, and as Steven said it's hard not be a DP supporter when presented with a monster like him.

The system, however, is full of far too much uncertainty and arbitrariness for me to be comfortable with the idea of giving the state the power to kill people.
The cases of Claude Jones and Cameron Todd Williamingham only serve to confirm that conclusion for me. Someone who commits a brutal crime should be punished severely, and in the most egregious cases a sentence of life in prison with no possibility of parole is entirely appropriate. I know too much about how "the system" works, however, to think that it is in anyway appropriate to give the state the power to put people to death based on a process that is inherently flawed and far too arbitrary.