DOJ Walks Back 'Capture and Assassinate' Claim
In the words of Roseanne Roseannadanna, "Never mind."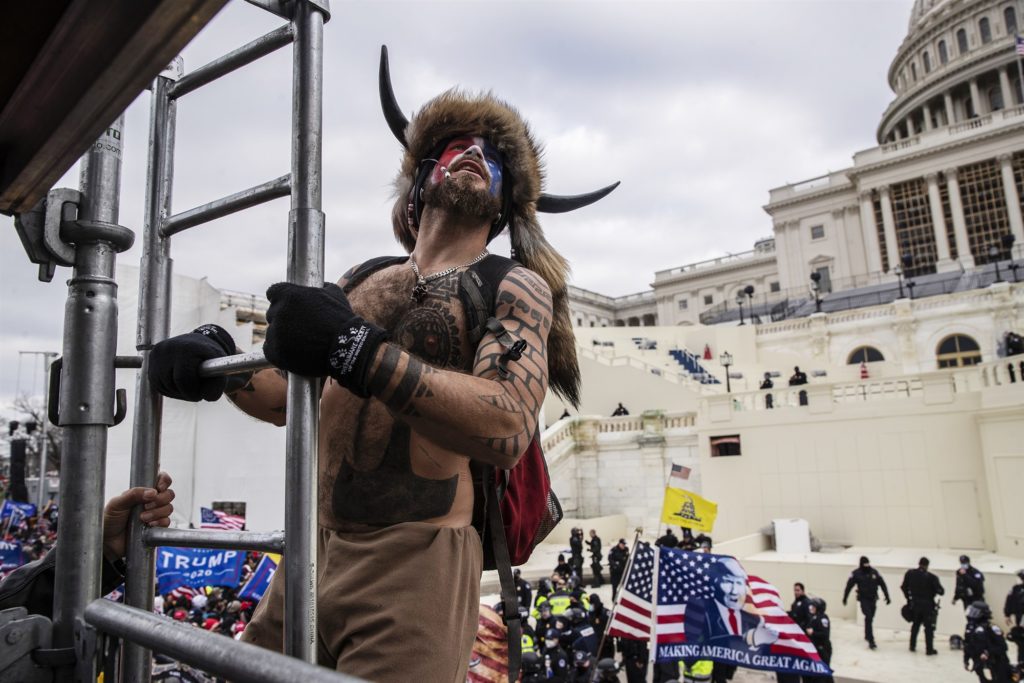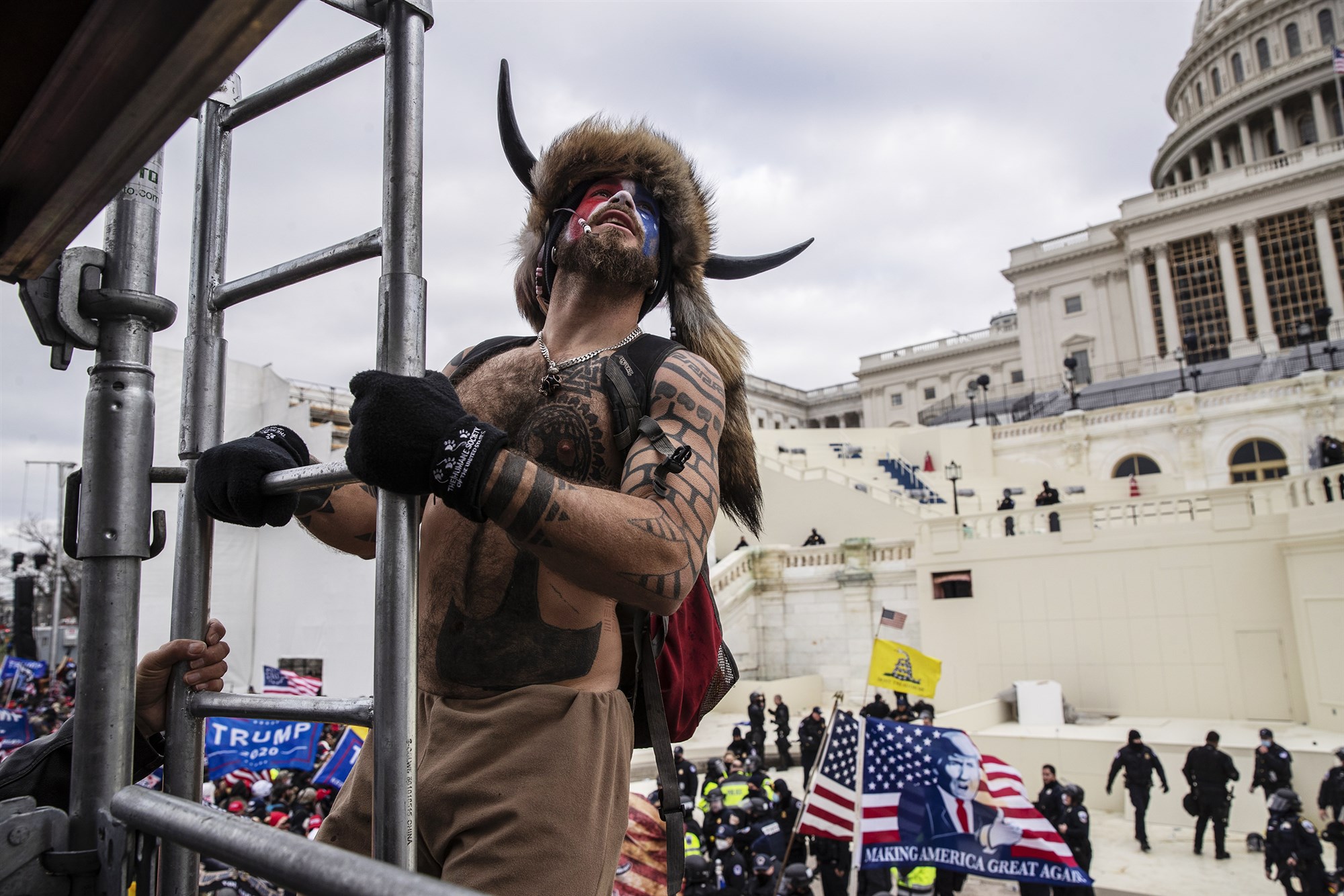 Yesterday, I asked, "Did Q Shaman Intend to 'Capture and Assassinate' Government Officials?" Apparently, the answer is No.
CNN ("US takes back its assertion that Capitol rioters wanted to 'capture and assassinate' officials"):
Justice Department prosecutors have formally walked back their assertion in a court filing that said Capitol rioters sought to "capture and assassinate elected officials."

A federal prosecutor in Arizona asked a magistrate judge in a hearing on Friday to strike the line in a recent court filing about defendant Jacob Anthony Chansley, a man who is alleged to have led some in the crowd in the first wave into the Capitol with a bullhorn while carrying a spear and wearing a fur headdress.

The entire line the prosecutors want to omit from their court filing is: "Strong evidence, including Chansley's own words and actions at the Capitol, supports that the intent of the Capitol rioters was to capture and assassinate elected officials in the United States Government."

The stunning move comes a few hours after the Michael Sherwin, the acting US attorney in Washington, DC,  said at a press conference there was "no direct evidence of kill and capture teams" at this time in the siege of the Capitol building.

In court, Todd Allison, a line prosecutor for the Justice Department in Arizona, said DOJ may want to argue that type of assertion if Chansley goes to trial, but cannot say that at the moment.

"We do not want to mislead the court by discussing the strength of any specific evidence" related to his intent, Allison said.
The lesson here, once again, is never to take a prosecutor's brief as gospel. Their incentive is to over-dramatize, over-charge, and generally overstate the known facts.
Still, these aren't local yokel DA's who have to grandstand to score points with the voters. These are US Attorneys, ostensibly the best of the best, working on one of the most high-profile incidents imaginable. We should be able to expect better.
I haven't seen the request to strike the words from the original filing. It would be interesting to see if they offered an explanation here.