The Trial Penalty
Exercising Constitutional rights comes with a price.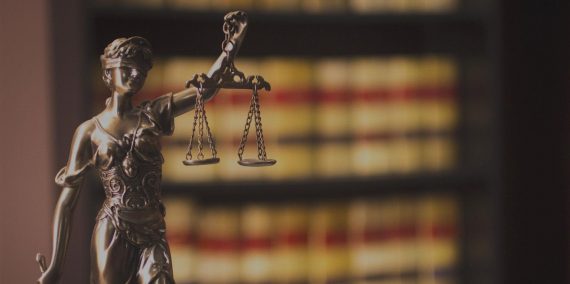 In the comments section of yesterday's post on erstwhile QAnon Shaman Jacob Chansley's 41-month sentence for his crimes on January 6, Matt Bernius rightly called out Judge Royce Lamberth's admonition, "You were facing 20 years, Mr. Chansley. The one advantage you get here is you're only facing now 41 months. It may not feel it today, but let me guarantee you, you were smart and did the right thing."
On the one hand, the judge chose to sentence Chansley to the shortest sentence he could under the statute, acknowledging the non-violent nature of the crime. And yet, if Chansley had exercised his constitutional right to a trial he would risk getting roughly 5 times that sentence. That's what's known as the trial penalty.

It's easy to say "well we knew he was guilty, why does that matter." In this case it might not, but the impact of that trial penalty is that over 90% of all cases never go to trial and the State's evidence is never tested. And this without a doubt leads to people pleading guilty to things they did not do out of sheer fear of risking the consequences of taking something to trial.
Reason's Billy Binion fleshes that point out in a piece titled "Don't Punish the QAnon Shaman—or Anyone—for Demanding a Jury Trial."
At first glance, I'd posit most readers wouldn't think much of that; plea bargains are a core part of the U.S. criminal justice system. Yet in being frank with Chansley, Lamberth laid bare why those "bargains" are raw deals: Had Chansley insisted on his constitutional right to a trial by jury, he would have been staring down more than 16 additional years in prison. That's not because the government believes such a stratospheric sentence would serve public safety. It's because prosecutors routinely inflate hypothetical prison sentences and dangle them over defendants in order to bully them out of going to trial, where outcomes are both costly and uncertain.

In plainer terms, Chansley could have received almost 6 times a higher sentence solely for exercising his constitutional rights—something the judge here not only acknowledged but celebrated.

This is in no way unique to the January 6 defendants.

"The way the modern criminal justice system is structured, we punish people if they try to go to trial, which is sort of an astounding thing to say out loud," says Carissa Byrne Hessick, a professor of law at the University of North Carolina and the author of Punishment Without Trial: Why Plea Bargaining Is a Bad Deal. "And yet it's entirely commonplace….Judges are quite explicit that they impose heavier sentences on people who go to trial."

Lamberth said the quiet part out loud yesterday. But judges are not where the plea-bargaining problem begins or ends. For years, tough-on-crime legislators have passed laws that allow prosecutors to hit defendants with multiple charges for the same offense, giving the government leverage to threaten the accused with grotesquely inflated punishments. The escape hatch: Agree to waive your constitutional right to a trial by a jury of your peers, and accept whatever the authorities will give you.

"State officials, prosecutors, judges are trying to keep cases from going to trial because it's expensive," says Hessick. If it were about public safety, would a plea have been offered in the first place? Take Chansley: Of course the federal government does not believe he needs to stay behind prison walls for two decades. If they thought so, they wouldn't have agreed to the deal.

The trials for the January 6 defendants have been highly politicized, and how you feel about Chansley's sentence may have something to do with your political priors. But the injustice inherent to plea bargaining is not partisan. Indeed, it infiltrates the entire U.S. criminal justice system and disproportionately impacts defendants without means.
This is a feature of our justice system down even to the level of minor traffic offenses. Once issued a ticket, you are presumed guilty and expected to simply plead guilty and pay the fine. Refuse and you get to sit around the court all day, pay more for the privilege of getting your day in court than the fine, and then get an inflated fine because the judge is irritated that you've wasted the court's time. (It's even more fun if you get a ticket out of state, since it would be absurd to drive or fly back to that locale weeks or months later to dispute a ticket.)
But there, at least, the stakes are relatively minor. We really, really shouldn't be bullying people into pleading guilty to crimes that put them in jail for years and permanently mar their social and economic prospects.
Some would argue the practice is unconstitutional. Prosecutors in Maricopa County, Arizona, for instance, make no attempt to conceal the fact that defendants are pressured to take plea deals before seeing the evidence against them or getting a chance to go to a pretrial hearing. The accused receive a warning on those deals: "The offer is withdrawn" if a defendant wants to attend the hearing, and "any subsequent officer will be substantially harsher." The American Civil Liberties Union is suing to stop this practice.

Consider Michael Calhoun, a 61-year-old man who the Maricopa County Attorney's Office offered an excess of nine years in prison for selling about $20 worth of drugs. He has never been arrested for a violent offense, according to police records. Yet should he have the audacity to ask a jury to consider the charges against him, he will receive something "substantially harsher" than that near-decade "deal."

This is one reason why 97 percent of trials in the U.S. are resolved via guilty pleas. If prosecutors threaten someone with a decades-long sentence, and a defendant is worried about his likelihood of acquittal, it's no wonder why he and many others in his position would take such a deal, opting to minimize risk. That obviously includes guilty people. But it includes innocent people too.

And even defendants we think are guilty are entitled to their Sixth Amendment rights. The Founders understood that rigid safeguards were necessary to ensure that the innocent weren't deprived of their liberty. So they made it difficult to convict people—something prosecutors clearly understand and would like to circumvent.
Of course, the Sixth Amendment is all but meaningless if you're poor and uneducated. You're unlikely to understand what your rights are or that the prosecutor is bluffing. And your court-appointed counsel is likely to be incredibly inexperienced and unable to devote anything like the time and effort to mount an effective defense against the state's handpicked, experienced, well-financed prosecution.
Further, as Berkely law professor Malcolm Feeley told us more than four decades ago, The Process is the Punishment.
Basing his argument on intensive study of the lower criminal court system, Feeley demonstrates that the absence of formal "due process" is preferred by all of the court's participants, and especially by defendants. Moreover, he argues, "it is not all clear that as a group defendants would be better off in a more 'formal' court system," since the real costs to those accused of misdemeanors and lesser felonies are not the fines and prison sentences meted out by the court, but the costs incurred before the case even comes before the judge—lost wages from missed work, commissions to bail bondsmen, attorney's fees, and wasted time. Therefore, the overriding interest of the accused is not to secure the formal trappings of the judicial process, but to minimize the time, and money, spent dealing with the court.

Focusing on New Haven, Connecticut's, lower court, Feeley found that the defense and prosecution often agreed that the pre-trial process was sufficient to "teach the defendant a lesson." In effect, Feeley demonstrates that the informal practices of the lower courts as they are presently constituted are more "just" than they are usually given credit for being.
Now, I don't think this contradicts what Bernius and Binion are arguing. Rather, once the state decides to wield its power against a citizen, the latter simply has no good options. Even a completely innocent and well-heeled individual will have to invest substantial time, energy, and money into making the problem go away. But, because the incentives work in favor of speedy resolution, the state will tend to go after those it can prove guilty of some sort of infraction and who lack the resources to put up a good fight.
In Chansley's case, he may have been able to find outside financing to put up a strong defense. (Although, ironically, that would have been easier if he had stuck to his QAnon conspiracy nonsense rather than realizing the error of his ways.) Even if the prosecution had been willing to start off with reasonable charges that carried an appropriate penalty, Chansley would almost certainly have been found guilty. He would still have gotten 41 to 51 months in jail. But he'd have had to deal with probably another eighteen months or so of additional stress associated with the defense and had nothing to show for it but massive legal bills.