Don't Be Afraid Of Technology
There's far more good in technology than bad, but these days we seem to be far more focused on the bad right now.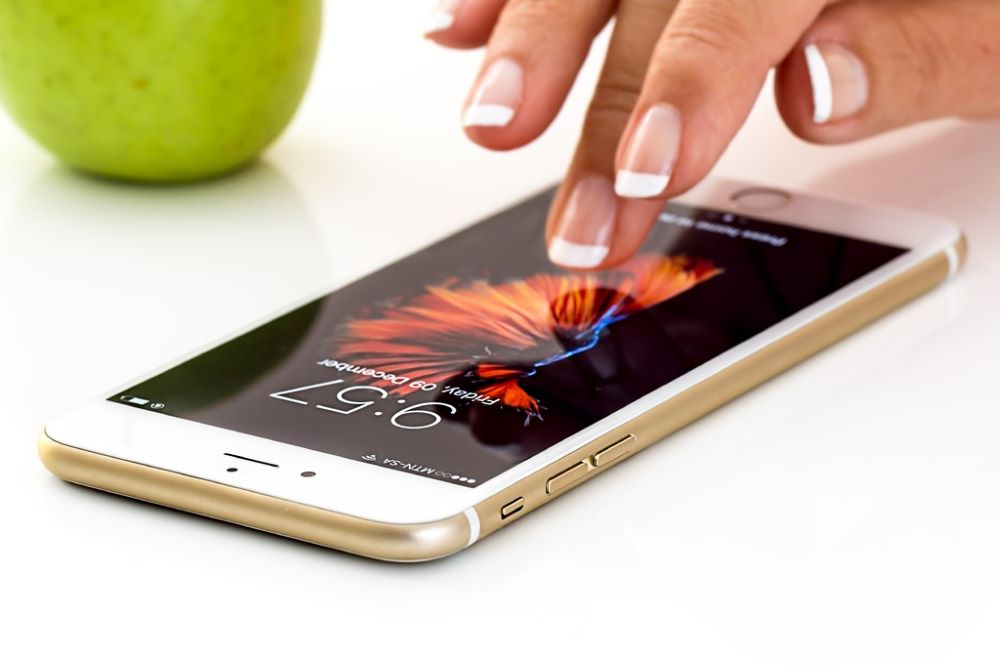 There has been much commentary in recent years about the dangers associated with our increasing reliance on, and use of technology such as smartphones, tablets, and other devices that, among other things, have made life both easier and more complicated. There has also been an increased focus on issues such as data privacy and the alleged monopolistic behavior of companies like Facebook and Google. Amid all of this, we have a generation of children who are growing up with technology at their disposal that most of us didn't come to see into being until well into our adulthood, which has led some alleged thinkers to wonder what kind of adults these tech-savvy children will become.
These second thoughts about the impact of technology and the speed with which changes are coming at us are well taken but, as Kenan Malik notes at The Guardian, we ought to be careful about throwing the technological baby out with the bathwater:
Today, techno-utopia has given way to techno-dystopia. Many worry that technology is undermining democracy, spreading misinformation, equipping criminals and the authorities with new tools. This month, Apple, under pressure from the Chinese government, pulled an app that let protesters track the movements of Hong Kong police with crowdsourced data. It has been a long road from Tunis to Hong Kong. There is an element of truth about techno-utopia and dystopia. Social media makes it easier for protesters to communicate, create forums for discussion and spread information. Technology also makes it easier for authorities to snoop on citizens and control dissent.

Both viewpoints treat technology as if it had a life of its own, as if it possessed agency. This makes it more difficult to answer the vital question: not "Is technology good or bad?"; but "How should we organise ourselves as citizens to make the best use of technology?"

Techno-dystopia has created a climate in which there are increasing demands on social media companies to police the internet more diligently, and greater fear of cybercrime than of state surveillance. The irony is that the fear that technology can be used against our interests is leading to us, as users, having less control of the technology we use and to be more estranged from it.
To be sure there are aspects of the increasingly prevalent presence of technology in our lives to be concerned about, and the speed with which it is happening is sometimes hard to keep up with. Many of the recent innovations, for example, involve creating the "wired" home through things such as video doorbells, appliances connected to the Internet and available to be accessed via mobile apps. Most recently, I've been seeing an ad from Delta for a faucet that can be controlled via Alexa, Google Home, or any of the other "home" devices that have come on the market in recent years.
Some of this is questionable in its utility, of course. I can see the advantages of having an HVAC thermostat that can be accessed via a mobile app, or even a crockpot with the same feature. Additionally, devices such as Alexa allow people to do any number of things via voice, which is obviously an easier and more efficient way of communicating. Additionally, technology like this makes like much easier for disabled people and the elderly.
Notwithstanding these advantages, we seem to be in an era where there's a lot of second-guessing about technology going around, much of it seemingly contradictory. People complain about alleged losses of privacy but nonetheless surf the web and use social media on a daily basis in ways that leave little tidbits of their lives lying around on publicly accessible computers. They carry around smartphones and use apps like Google Maps, Uber, and Lyft that are constantly monitoring their location. The same goes for weather apps and other services that the vast majority of us use as if it were second nature.
As I said above, there are downsides to technology and we should be careful about the extent to which it is rapidly changing the world around us. At the same, though, Malik is right that we would do better to not let ourselves get tied down by fears of a techno-dystopia. To be sure, there are reasons to be nervous about how this technology can be used, with some of the best examples of that coming from authoritarian states like China, something that is happening at the same time that Washington and the traditional media are demanding that new media companies like Facebook censor their users for saying unacceptable things. Allowing that to slip out of fingers in the name of "regulation." government-mandated control of content, or corporations deciding what is and isn't acceptable speech would be an incredibly bad idea. .
For the most part, the technology revolution, and even things like social media have had a far more positive impact than a negative one. It has allowed people to communicate with each other far more easily. It has helped people seeking to resist authoritarian regimes a way to communicate, and it has made life easier in ways we could not have anticipated before it came into existence. Rather than being afraid of it, we ought to be embracing it.