Don't Waste Kyrgyzstan Crisis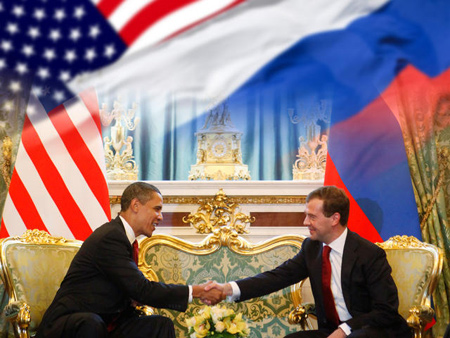 My latest for The National Interest, "Turmoil in Kyrgyzstan," is posted.  The key bits:
There are no good options here. Neither Russia nor the United States would welcome the unilateral entry of the other. Nor would either welcome a regional domino reaction to tens of thousands of refugees flooding across the "stans" of the former Soviet Union.

So, why not some sort of joint venture? Not only would it ally mutual fears but it would provide mutual benefit, both in terms of the crisis at hand and the much ballyhooed "reset." Whether the mutual cooperation took the form of an ad hoc peacekeeping force or leadership through the UN Security Council or the OSCE—or, dare I say it, NATO and its Euro-Atlantic Partnership Council—is really a logistical problem to be worked out.

As TNI's editors noted yesterday, Washington Post columnist David Ignatius is thinking along similar lines. He argues that "Russia and America should be natural partners in Central Asia. Certainly, they share the same enemies—the militant Islamic groups and criminal gangs that threaten stability in the region." And, he hopes, maybe working together here would help get cooperation on Iran.

While I wouldn't hold my breath on that one, to quote Rahm Emanuel, "You never want a serious crisis to go to waste." Certainly, this is a classic "opportunity to do things you think you could not do before." And it's something that actually needs to get done.
Much more at the link.