US Preparing for Multiple Ukraine Contingencies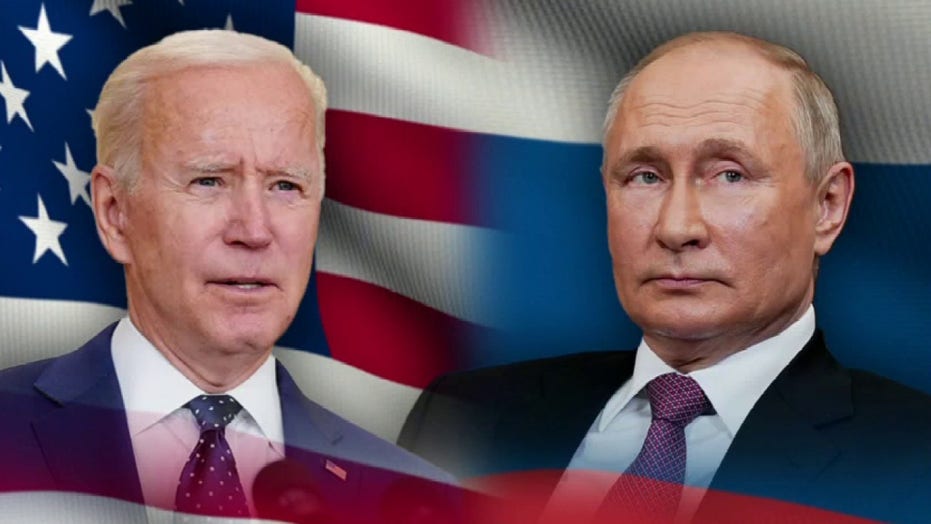 Matthew Luxmoore for WSJ ("Russia Says Some Troops Pulling Back From Ukraine Border but Exercises Continue"):
Russia's Defense Ministry said it had pulled back some troops from near Ukraine while noting that large-scale military maneuvers that have effectively surrounded Moscow's smaller neighbor were continuing and Western officials warned that combat units were moving into forward positions.

The announced pullback of around 10,000 troops, out of a force estimated to have numbered about 130,000, came amid a new round of shuttle diplomacy aimed at defusing the crisis. Moscow has warned of unspecified consequences if the U.S. and its allies reject its security demands.

German Chancellor Olaf Scholz arrived in Moscow for talks with Russian President Vladimir Putin over the situation regarding Ukraine, a day after Mr. Scholz visited Ukrainian President Volodymyr Zelensky in Kyiv.

On Monday, U.S. officials said the Russian military presence near Ukraine had grown to 105 battalion tactical groups, up from 83 groups earlier this month. Russia has also moved around 500 combat aircraft within range of Ukraine and has 40 combat ships in the Black Sea, according to U.S. officials.

Russian Defense Ministry spokesman Maj. Gen. Igor Konashenkov said in a video posted to the ministry's website that, "A series of combat readiness drills, including exercises, have been completed in accordance with the plan." He said troops and equipment were leaving Russia's southern and western military districts by rail and road.

But Gen. Konashenkov also said that Russian military forces "are continuing a number of large-scale exercises that involve practically all military districts, fleets and the Airborne Forces."
POLITICO's David Herszenhorn ("On stage at the Kremlin: Putin and Lavrov's de-escalation dance") adds:
Russian President Vladimir Putin and his trusty foreign minister, Sergey Lavrov, on Monday signaled that there would be no imminent military strike on Ukraine and that they were prepared to continue diplomatic dialogue with the West, led by the United States.

Coming after the U.S. warned that a major invasion could begin as soon as Wednesday, the geopolitical dance moves were so exquisitely choreographed that a meeting between Putin and Lavrov might have been better held on stage at the Bolshoi Theater, rather than around a huge rectangular conference table at the Kremlin.

"Sergey Viktorovich," Putin formally addressed Lavrov in a publicly released video clip of their encounter. "In your opinion, is there a chance," he asked, giving a dramatic shrug of his shoulders, "to agree, to reach an agreement with our partners on key issues that cause our concern, or is it just an attempt to drag us into an endless negotiation process that has no logical conclusion?"

"Vladimir Vladimirovich," Lavrov replied. "You have already said more than once — you, and other representatives of the Russian Federation — that we warn against endless discussions on issues that need to be resolved today."

"But still," Lavrov said, coming to his punchline, "I must say that there is always a chance."

Citing the planned visit to Moscow on Tuesday by German Chancellor Olaf Scholz and an array of other meetings, Lavrov added: "It seems to me that our possibilities are far from being exhausted. Of course, they should not continue indefinitely, but at this stage I would suggest that they be continued and increased."

"OK," Putin said, and quickly moved on to ask if Lavrov had prepared a written reply to the responses by NATO and the U.S. to Russia's demands in December for new security guarantees. Lavrov said that indeed, a 10-page answer was ready to go.

Neither Putin nor Lavrov stand to win any acting awards — they have been playing their respective roles far too long to deliver much creativity or inspiration. But the global audience breathed a hefty sigh of relief nonetheless — particularly given the U.S. having warned ominously on Friday of cyberattacks, a ground invasion and missile strikes.

But there was further assurance from a separate meeting between Putin and his defense minister, Sergei Shoigu, who reported that some of the Russian military exercises that had raised alarm in the West had already drawn to a close.

"Large-scale exercises are taking place in the Western Military District, in almost all fleets — in the Barents Sea, the Black Sea, the Baltic Sea, the Pacific Fleet," Shoigu said, according to a Kremlin transcript: "Troops from almost all military districts take part in them, including the Eastern Military District, the Central Military District, and the Northern Fleet. Some of these exercises are coming to an end, some will be completed in the near future."

Russian officials, in fact, for weeks had derided the warnings by the West as hysterical, even as Moscow continued a massive military build-up along Ukraine's borders, both on its own territory and in neighboring Belarus.

Lavrov's repeated reminders that discussions should not go on forever — and the announcement that the U.S. and NATO would soon receive his 10-page reply — served as a warning that a threat of future conflict remains.

But there were other indications on Monday that everyone was looking to find ways out of the standoff.

At a meeting in Kyiv, Scholz and Ukrainian President Volodymyr Zelenskiy sent signals that Ukraine's interest in joining NATO might end up on the back burner, potentially answering one of the Kremlin's key demands, which was for a guarantee that Ukraine would not join the alliance.

Standing with Zelenskiy, Scholz also said he had received assurances that Ukraine would move forward with "the relevant draft laws that we need for the continuation of the Minsk process" — the implementation of the long-stuck peace accords intended to resolve the nearly eight-year-long war in the eastern Ukrainian region of Donbass.

While serious obstacles remain regarding the Minsk peace accords, the changed tone about Ukraine's potential NATO membership was particularly notable, with Zelenskiy insisting that his country had not given up its aspiration to join the alliance, but also acknowledging that all allies — they currently number 30 — would have to approve.
WaPo columnist David Ignatius ("Does Putin want a diplomatic solution in Ukraine? It's not looking that way.):
Russian President Vladimir Putin's Ukrainian saber dance continued Monday, with his top aides suggesting the possibility of diplomacy and de-escalation even as Russian troops remained poised for attack on the border of Ukraine.

Will he or won't he invade? Putin loves to keep the world guessing. Biden administration officials, knowing they can't read Putin's mind, continue to prepare for both possibilities — a Russian invasion or a round of diplomacy.

Monday's contradictory signals illustrated the strange shadow play of the Ukraine crisis. Russian Foreign Minister Sergei Lavrov told Putin in a televised meeting that diplomatic possibilities were "far from exhausted" and recommended "continuing and intensifying them." And Defense Minister Sergei Shoigu said that some of the "exercises" that have sent more than 130,000 Russian troops toward attack positions would be ending soon.

Yet U.S. intelligence detected no signs Monday of de-escalation on the ground. Instead, some Russian units continued to move forward. And the Russian news agency TASS quoted the leader of a Russia-backed separatist enclave in eastern Ukraine, saying that the situation was "unstable" and Ukrainian "professional saboteurs" might be preparing to attack. That sounded like a version of the "casus belli" that Russia seeks.

Putin seems convinced that this ever-intensifying war of nerves is helping Russia. But White House officials believe this tactic may be backfiring in two ways: Some Russian officials, uncertain of Putin's endgame, are questioning his brinkmanship; and Western nations, unsettled by Russian bullying, are rallying around a NATO alliance that seemed depleted just two years ago.

The Biden administration may be overly optimistic about a crisis that could still be in its early stages. But officials believe that Putin's threats have made U.S. allies in Europe and Asia recognize the importance of U.S. leadership and military power, galvanizing partnerships abroad that the Trump administration severely weakened. Officials see Putin's actions as a wake-up call for the West — and in that sense, a big strategic boost for what had been a sagging United States.

For the Biden administration, the underlying puzzle in the Ukraine crisis is what might be called the "Putin factor." The Russian leader turns 70 this year. He has the military power to flex his muscles and burnish his legacy by regaining a piece of the old Soviet Union. Putin operates in such isolation that foreign visitors sometimes aren't allowed to see him; instead, some are instructed to fly to Moscow and talk by a dedicated landline to the invisible, unapproachable Kremlin leader.

U.S. officials believe that some of Putin's advisers see danger ahead if Putin invades but they aren't able to get this message to the boss. The sanctions that would follow an assault on Ukraine would make it hard for Russia to sell its energy abroad or to buy the technology it needs to supply its defense industry, let alone the rest of the economy. Russia's financial reserves are large, but they would quickly be depleted as it sought to bolster its currency and pay its bills. U.S. officials reckon that under sanctions, Russia would be starved of inputs, and China, its only major ally, couldn't fill the gaps.
Ignatius' colleagues Ellen Nakashima and Ashley Parker report ("Inside the White House preparations for a Russian invasion") that the Biden administration is preparing for every contingency:
As fears grow of potential Russian aggression against Ukraine, a "Tiger Team" led by the White House is quietly gaming out how the United States would respond to a range of jarring scenarios, from a limited show of force to a full-scale, mass-casualty invasion.

The White House team has staged two multihour tabletop exercises — including one with Cabinet officials — to bring the scenarios to life and assembled a playbook that outlines an array of swift potential responses, starting with Day One and extending through the first two weeks of an envisioned Russian invasion.

The effort, senior administration officials said, has not only helped them anticipate possible complications, but has also prompted them to take actions ahead of time, such as exposing Russian information warfare before it's carried out to blunt its propaganda power.

"Our hope is still that there's a diplomatic path to avoiding all of this so we never have to use the playbook," said Jonathan Finer, deputy national security adviser to President Biden. "But this is all about making sure we are ready to go if and when we have to be."

The "Tiger Team" — a term referring to a diverse group of experts who are tackling a specific problem and that suggests alertness and a readiness to pounce — was created after National Security Council officials last October detected troubling signs of a massive Russian troop buildup on the Ukrainian border.

NSC officials readily admit they may be unable to precisely anticipate the moves of Russian President Vladimir Putin and his military leaders. But the exercise and robust planning is still worth it, they said.

"The reality is that what the Russians may end up doing is not likely to be a 100 percent match for any of these scenarios," Finer said. "But the goal is for them to be a close enough facsimile of what they end up doing that the plans are useful in terms of reducing the amount of time we need in order to respond effectively. That's really the whole goal."
This all strikes me as prudent.
Whether through Biden's leadership or sheer confluence of interest, the core NATO allies are united in pressuring Putin to refrain from further incursions into Ukraine and sending every signal that the consequences will be harsh. They are, quite wisely, not bluffing about a military response that Putin knows will not be forthcoming. The economic sanctions alone should be enough to dissuade but, for reasons Ignatius outlines, it's impossible to get inside Putin's calculus here.
Bowing to the reality that Ukraine is not going to become a NATO ally is tricky. It has long been the Alliance's stance that any European nation that wishes to join and agrees to abide by certain conditions for membership is welcome to join. At the same time, as the membership has steadily crept closer to Russia's borders, several core allies—most notably France and Germany—have made it clear they will not antagonize Moscow by supporting expansion. And, frankly, they're right.
Which brings us to the dilemma that we faced at the outset of this crisis. Publicly declaring that the United States will not support Ukraine's accession would be a mistake, effectively rewarding Putin's aggression and lawlessness. At the same time, there is no US interest in defending Ukraine's borders with military force.
Allowing Russia to walk away with the face-saving pretense that this was all just a big training exercise but with a private assurance that Ukraine won't become a NATO ally is the obvious way out. But it only works if neither side crows about making the other back down.