Dueling House Votes
Politics makes strange bedfellows.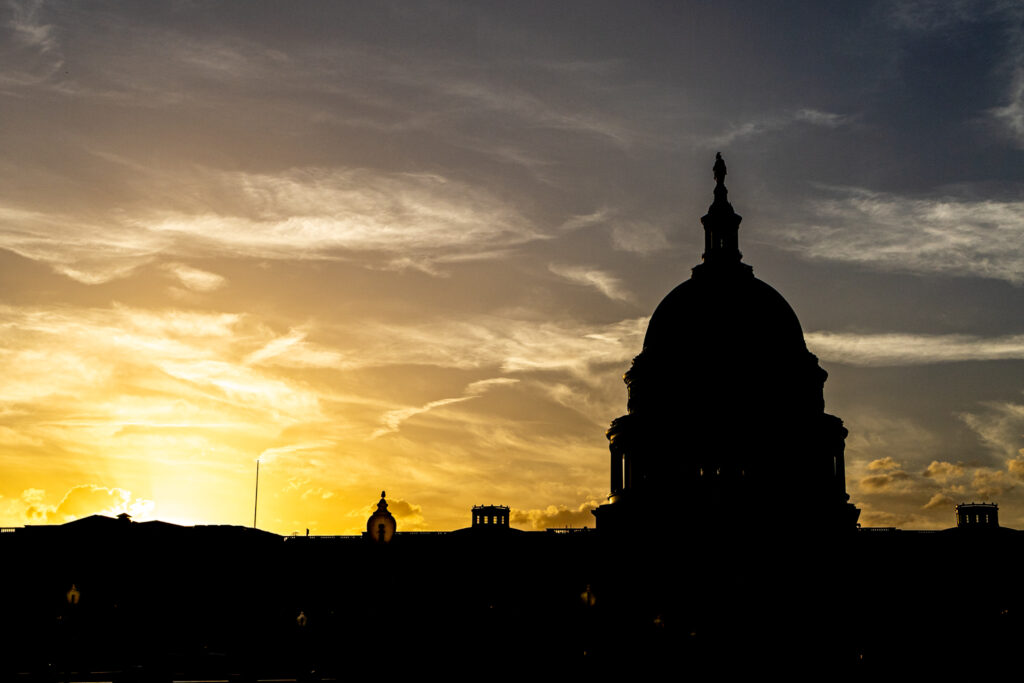 Going in chronological order:
The Hill ("Republicans help torpedo resolution to censure Tlaib over Israel criticism"):
House lawmakers voted Wednesday to torpedo a resolution censuring Rep. Rashida Tlaib (D-Mich.) for her harsh criticisms of Israel in the wake of Hamas's deadly attacks last month.

The effort required 23 Republicans, joined by all Democrats, to vote in favor of a procedural motion that blocked the disciplinary resolution from reaching the floor. The final tally was 222 to 186.

The vote was something of a surprise: Tlaib, a staunch liberal who's been harshly critical of Israel, has few fans in the GOP when it comes to Middle Eastern politics. It's unclear why several Republicans came to her rescue during Wednesday's vote.

The censure resolution — sponsored by Rep. Marjorie Taylor Greene (R-Ga.) — had accused Tlaib of "leading an insurrection" for her participation in an anti-war protest last month at the Capitol, organized by Jewish groups, which featured scores of arrests.

Pro-Israel Democrats, who might have been inclined to censure Tlaib's comments, had hammered Greene for her inaccurate characterization of a peace protest — albeit a rowdy one — and for sensationalizing Tlaib's role in orchestrating it. Rep. Chip Roy (R-Texas) echoed that sentiment, saying he voted to table the legislation because of the "insurrection" language.

"Rep. Rashida Tlaib has repeatedly made outrageous remarks toward Israel and the Jewish people. Her conduct is unbecoming of a member of Congress and certainly worthy of condemnation – if not censure," he wrote on X. "However, tonight's feckless resolution to censure Tlaib was deeply flawed and made legally and factually unverified claims, including the claim of leading an 'insurrection.'"

Democrats were also leery that Greene's "insurrectionist" language had trivialized the Jan. 6, 2021, attack on the U.S. Capitol by supporters of former President Trump.
WaPo ("Second effort to expel George Santos from House fails"):
A motion to expel Rep. George Santos (R-N.Y.) from the House failed Wednesday evening, with New York Republicans taking the helm in an attempt to remove him over his public false statements and ongoing federal criminal case.

Twenty-four House Republicans and 155 Democrats voted to expel Santos, while 182 Republicans and 31 Democrats voted against ousting him from Congress; 15 Democrats and four Republicans voted present.

The Republicans who voted for expulsion largely consisted of GOP lawmakers in swing districts, such as the New Yorkers who forced the vote and Reps. Thomas H. Kean Jr. (N.J.) and John James (Mich.). The Democrats who opposed expulsion came from all over the map, such as Rep. Rashida Tlaib (Mich.), who had just minutes earlier narrowly avoided her own punishment of censure over her opposition to the Israel-Gaza war. Rep. Brendan Boyle (Pa.), the top Democrat on the Budget Committee, voted present, as did members of the Ethics Committee who are overseeing the Santos investigation.

On Wednesday night, Santos posted on X, formally known as Twitter, that the failed vote "was a victory for due process not me."

"This was never about me, and I'll never let it become about me," Santos wrote, also including a meme of him in the House chamber with a superimposed crown on his head.

"If you come for me, you best not miss," the text on the image said.

The latest push to expel Santos, who is running for reelection, was led by his fellow Republican freshmen from New York. The House members — Anthony D'Esposito, Nick LaLota, Marcus J. Molinaro, Michael Lawler and Brandon Williams — represent swing districts and face difficult reelection campaigns.

But some House members in both parties had balked at the move, fearing that it could set a precedent for expelling a member who has not been convicted of a crime. Some lawmakers also worried that removing Santos would further normalize the drastic move at a time when the House is also grappling with partisan rancor and declining decorum.
All emphases mine.
Obviously, the fabulist Santos is more worthy of censure than Talib, who is simply over-the-top in her passions for her people's cause. But what interests me here is the cross-party votes, which are an increasing rarity.
It sees that at least one Republican voted against Talib because she was accused of "insurrection" for leading a mob of protesters into the Capitol building. Presumably, that's not a precedent with which Chip Roy was comfortable. One imagines that there are also still a handful of House Republicans who don't think it proper to censure a colleague simply for expressing views with which they disagree.
Meanwhile, it seems that the Democrats who voted against the expulsion of Santos were mostly worried about weaponizing a tool that they doing trust Republicans to wield. But I expect that there is principle as well: we shouldn't punish people for crimes for which they haven't yet been convicted.