Europe's Crackdown On "Hate Speech" Making Blasphemy Laws Cool Again
Europe has abandoned centuries-old laws against blasphemy, but the assault on so-called "hate speech" threatens to effectively bring them back.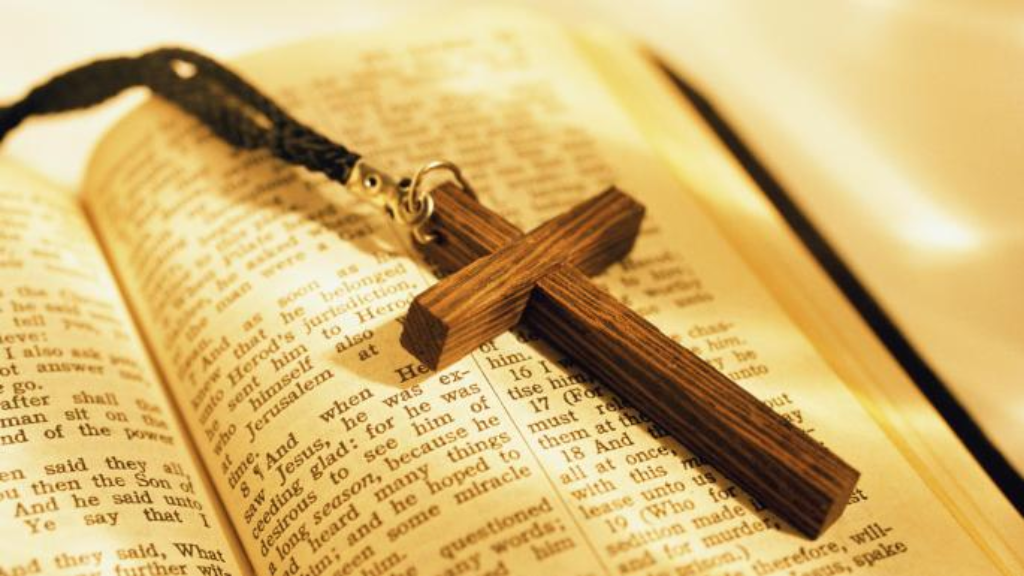 As I noted last week, Irish voters took another step down the road to secularization last weekend when the voted to rescind that country's centuries old, although seldom enforced in modern times, law against blasphemy. While this is a positive development, it masks some disturbing trends that have been taking place in other parts of Europe where freedom of speech has been restricted when it comes to speaking out on religious issues to such an extent that it is almost as if they do in fact have a modern version of the old and outdated laws against blasphemy. Given the extent to which they are becoming more like the rest of Europe culturally, this likely an issue that Ireland itself will have to sort out in the future. The question that Ireland is likely to face in the future, though, is, as Law Professor Jonathan Turley notes, whether it will follow Europe down a road where blasphemy laws are being disguised as laws against so-called "hate speech":
The problem, as I discussed recently, is that many nations have shifted their efforts to impose blasphemy crimes in favor of broader hate speech and discrimination laws.  Thus, I would be more excited about this move if Ireland seemed prepared to buck the overwhelming trend against free speech.  The painful reality is the Ireland does not need blasphemy to kill free speech.  Hate crime and discrimination laws have been far more successful in that effort as Western nation plunge headlong into speech criminalization and regulation.
This can be seen most readily in a recent decision by the highest court of the European Union that upheld an Austrian woman's conviction for calling Mohammed a pedophile:
An Austrian woman accused of defaming the Prophet Muhammad is not protected by the right to freedom of expression, the European Court of Human Rights (ECHR) ruled today. Her statements represent "an abusive attack on the Prophet of Islam which could stir up prejudice and threaten religious peace," the court declared.

The woman, identified only as E.S., led what she billed as informational seminars on Islam back in 2009. At one of those seminars, she called Muhammad a pedophile because of his marriage to a girl named Aisha, who was just 6 years old at the time. "A 56-year-old and a 6-year-old? What do you call that? Give me an example? What do we call it, if it is not pedophilia?" she said.

In 2011, an Austrian court convicted her of "disparaging" Islam and fined her 480 euros, the ECHR said. E.S. fought the conviction on several grounds. For one, she said her statements about Muhammad were true. She also claimed that she wasn't defaming the prophet but rather contributing "to a public debate" about him, according to the ECHR. Finally, she argued that religious groups should have to "tolerate even severe criticism."

(…)

The ECHR acknowledges that criticizing religious groups is fair game. But "statements…based on (manifestly) untrue facts" are not protected under Article 10 of the European Convention of Human Rights, the judges say.

One passage of the ruling seems to sum up the court's reasoning: "Presenting objects of religious worship in a provocative way capable of hurting the feelings of the followers of that religion could be conceived as a malicious violation of the spirit of tolerance."

M.S.'s statements may indeed have been offensive. But that doesn't mean she shouldn't have a right to make them. She wasn't calling for violence against Muslims; she was simply saying some mean things about Muhammad
The Court's decision, which is relatively short, and can be read in under five minutes. As Allahpundit notes at Hot Air, though, it is also profoundly dangerous:
Rather than admit that they'll err on the side of criminalizing blasphemy of Islam in the name of preventing more "unpleasantness" of the sort that the Charlie Hebdo staff experienced a few years back, the court tries to parse the "pedophilia" claim finely enough that it can kinda sorta be called libel. If you rape your nine-year-old child "bride" but you also have sex with adult women, can you really be fairly called a "pedophile"? (Yes.) If your "primary sexual interest" in your nine-year-old victim is her beauty, not her age, is that "pedophilia"? (Yes.) Can you rightly be described as a "pedophile" if you rape that nine-year-old but maintain a relationship with her until she's of legal age? (Yes.) I encourage any child molesters out there in the U.S. of A. who are accused of pedophilia because they happen to have just one nine-year-old "wife" to sue for defamation and present these arguments to a jury. Good luck with it.

The court does nod a few times at what's really driving it, though, noting at one point that the prosecution "had pursued the legitimate aim of preventing disorder by safeguarding religious peace" and elsewhere that provocative language "capable of hurting the feelings of the followers of that religion could be conceived as a malicious violation of the spirit of tolerance, which was one of the bases of a democratic society." Big-picture they're worried about jihadists on the one hand and National Front reactionaries on the other; where should the line on speech be drawn to produce the least possible amount of friction between the two, as best as the court can assess it? If they gag the reactionaries, maybe the jihadists will stay calm(er) and the reactionaries will accept being silenced in the name of social harmony! Once again: Good luck.
Whether it's called "blasphemy" or "hate speech" the idea that speech can be punished merely because it offends someone is something that comes as a shock to anyone raised in the United States where the First Amendment has, thankfully, been interpreted to protect even the most offensive forms of speech with the exception of so-called "obscenity," although even there the determination of what can be banned as "obscene" is so limited as to be virtually unenforceable. This, unfortunately, isn't the case in much of Europe where laws against hate speech and speech that is deemed to demean religious groups can be punished under the law, and where it is possible for nations like France to ban certain forms of Islamic garb for women regardless of whether or not the woman in question wants to wear it or not. This includes not just laws against the niqab and the burka, which cover the face completely and for which a ban could at least theoretically be justified on security grounds, but also in some European nations even a ban on the hijab, which does not cover the face at all. For the most part, these bans are justified on purely arbitrary cultural reasons and the desire to force recent immigrants to assimilate into the culture of the nation they have settled in. Regardless of the reason, though, these types of bans are clearly not in line with freedom of expression or freedom of religion.
As for the case before Europe's highest court's noted above, there's simply no way to justify a holding like this as anything other than a perversion of any concept of freedom of speech. If this woman wants to state that Mohammed was a pedophile — and the Koran itself is clear that he married one of his "wives" when she was only 9 years old — then she ought to be free to do so. Yes, I am aware of the fact that many European nations don't have the same view of freedom of speech and expression that we do, but that's not exactly an endorsement of what happened here. Punishing people because something they said offends someone is wrong regardless of what kind of legal system you live under. Hopefully, the Irish won't undue the progress they made last weekend by following in Europe's footsteps and enacting these kind of de facto blasphemy laws in the name of not being "offensive," and hopefully we'll be able to resist the trend altogether.