Eurozone Headed For A Recession?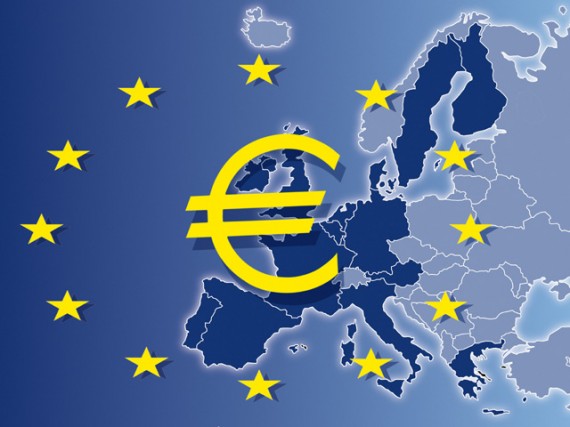 Based on the business activity numbers coming out, it's beginning to look like the entire Eurozone is headed back into recession:
Activity at European businesses hit a near three-year low in May, according to a survey by Markit.

Its index, based on a survey of purchasing managers in the manufacturing and service sector, fell to 45.9 in May, a 35-month low.

In response, the euro fell to $1.2515 against the dollar, a 22-month low.

A summit of European leaders on Wednesday evening failed to boost confidence, as leaders disagreed over how to tackle the crisis.

French President Francois Hollande pushed for pan-European bonds, that would allow struggling nations to raise money at much lower interest rates.

But Germany says it will oppose such a scheme until there is more budget discipline across Europe.

(…)

Markit's chief economist, Chris Williamson, said his firm's research indicated that the European downturn "gathered further momentum in May".

"The survey is broadly consistent with gross domestic product falling by at least 0.5% across the region in the second quarter, as an increasingly steep downturn in the periphery infects both France and Germany," he said in the report.

Activity at French and German factories fell to the lowest level in almost three years, according to the Markit survey.

"The flash PMI figures for May look horrible and provide a clear warning that eurozone GDP will almost certainly show a contraction in the second quarter after stagnating in the first quarter," said Martin Van Vliet, from the bank ING.

"It's not good," said Peter Dixon from Commerzbank.

"The German ones were particularly disappointing, as we had been expecting some more buoyancy.

"It clearly indicates that the evaporating sentiment that we have seen in recent weeks, as the Greece crisis has intensified, is having a big impact on the economy."
So it would seem. The question, of course, is what impact a downturn in Europe would have on the U.S. economy. The Eurozone is one of largest trading partners, remember, and a drop in demand could have a serious impact on American companies that rely on overseas revenue. However you paint the picture, though, this is not a good development and would seem to indicate that the rest of this year isn't going to be as rosy as most of us had hoped.