Even More EC Fantasies
Debunked!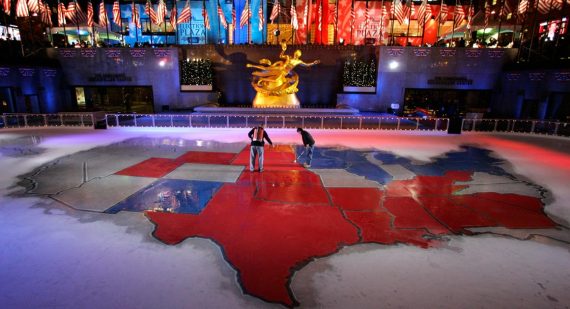 Via ThinkProgress:  Electoral College must reject Trump unless he sells his business, top lawyers for Bush and Obama say
Members of the Electoral College should not make Donald Trump the next president unless he sells his companies and puts the proceeds in a blind trust, according to the top ethics lawyers for the last two presidents.

Richard Painter, Chief Ethics Counsel for George W. Bush, and Norman Eisen, Chief Ethics Counsel for Barack Obama, believe that if Trump continues to retain ownership over his sprawling business interests by the time the electors meet on December 19, they should reject Trump.

In an email to ThinkProgress, Eisen explained that "the founders did not want any foreign payments to the president. Period." This principle is enshrined in Article 1, Section 9 of the Constitution, which bars office holders from accepting "any present, emolument, office, or title, of any kind whatever, from any king, prince, or foreign state."

[…]

This view is not a position of disgruntled liberals. Richard Painter, Bush's Chief Ethics Counsel, was in complete agreement with Tribe and Eisen during a recent appearance on CNN.

"I don't think the electoral college can vote for someone to become president if he's going to be in violation of the Constitution on day one and hasn't assured us he's not in violation," Painter said.
There is one rather major retort to this notion:  the electoral college is not a legal body, it is a political one.  Indeed, it is a political one populated by partisan loyalists.  Further, despite Federalist 68, it is not a deliberative body.
Likewise, impeachment is a political process, not a legal one.  For Trump to be impeached would require the Republicans in the House to act.  This is unlikely.  It will take more than we currently know about Trump's business dealing to induce that kind of reaction from the GOP leadership.
If Trump's business circumstances were sufficiently disqualifying that he would be reject-able by the electoral college or such that realistic impeachment talk was already warranted, he would never have been elected in the first place.
That Democrats and #NeverTrump Republicans see huge problems with a Trump presidency is not surprising.  The question is:  do the Republicans who voted for him and supported him take this view?  By definition, this is not the case.  Opponents need to stop projecting their views onto others.
Having said all of that, I don't disagree with the following:
Eisen views the current situation as dire. If Trump is permitted to be sworn in as president without selling his companies, he says, the country is facing a "wholesale oligarchic kleptocracy of a kind that we have never seen before in our history."
There is no doubt in my mind that his conflicts of interest are huge and that he does not even understand (or simply does not care) about the ethical lines he has crossed already and will no doubt cross in the future.  Still, the notion that these concerns will forestall his election by the electoral college is founded in ongoing wishful thinking.  Again:  all of this was a known risk before the election and yet here we are.  There is nothing that has substantively changed since November 8th that should induce us to expect massive behavioral changes in his supporters.