Everyone Hates The Cable Company, But This One Isn't Their Fault
A tale of Kafkaesque torture by Comcast Customer Service reveals that the person who really made the mistakes here was the homeowner.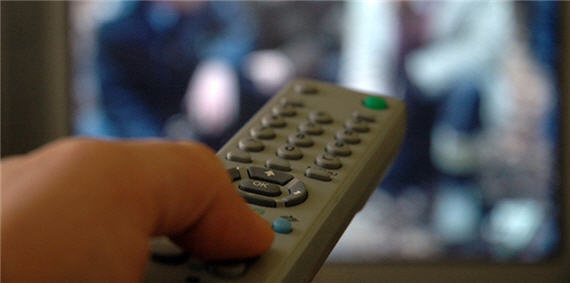 Over the past week or so, I've seen several people online commenting about a story that appeared in Consumerist that tells the story of Seth, a guy who was allegedly screwed over by a cable company:
Only months after moving into his new home in Washington state, Consumerist reader Seth is already looking to sell his house. He didn't lose his job or discover that the property is haunted. No, Seth can't stay much longer because no one can provide broadband service to his address; even though Comcast and CenturyLink both misled him into thinking he'd be connected to their networksand in spite of the fact that his county runs a high-speed fiberoptic network that goes very near to his property.

Like an increasing number of Americans, Seth works from home, meaning that it's vital that he have a reliable high-speed Internet connection at all times. That's why before he even put an offer on the house in Kitsap County, WA, he contacted Comcast to confirm that he could get service to his potential new address.

According to Seth, who has kept a detailed timeline of events, one Comcast sales rep even said that a previous resident at this address had been a Comcast customer. Seth says he tried to get it in writing that the house was serviceable, but Comcast said they simply do not do that.

Then, on Jan. 31, a Comcast tech came out to perform what should have been a quick installation, only to find that there was no cable infrastructure leading to Seth's property. Thus began a months-long saga of pointless appointments before Seth ultimately hit a dead end last week.
As it turned out, Seth's new house was some 2,500 feet from the nearest Comcast hookup. There had apparently been no cables laid from that point to the house at any point prior to the time that he purchased the house and, as he went through a months long process of trying to get some kind of Internet access at his home, which is apparently essential since he works from home, he experienced what can only be called a Kafakaesque tale of bad customer service that makes any of your bad experiences with your cable company seem pleasant by comparison. He explored other options, including DSL and satellite based Internet access but, as it turns out, these were not practical solutions thanks in no small part to the location of his home in a basically rural part of the Pacific Northwest. Ultimately, Comcast was his only viable choice and he eventually found out that it would cost tens of thousands of dollars to do the work, and that Comcast wasn't willing to foot the bill for what essentially would be a really long cable wire that would serve only one customer:
So with all other options off the table, Seth has had to wait for Comcast to get around to estimating the construction cost for connecting him to the network, and then for the company to decide whether it's worth it.

Comcast put Seth around 2,500 feet from the nearest connection point, and gave him an initial unofficial estimate of around $20/foot, meaning he'd have to pay $50,000 just to get connected.

That seemed high to Seth, and several people we talked to (who don't have the specifics of his situation but who are familiar with these sorts of projects) say this is more than most quotes.

Comcast later revised that estimate upward, to as much as $60,000, though Comcast — if it decided to do the work — would pick up some of the tab.

Seth even began looking into hiring his own contractor to do some of the more expensive work on his property in the hopes of bringing the cost down.

After about seven weeks of pointless install appointments, deleted orders, dead ends, and vague sky-high estimates, Comcast told him that it had decided to simply not do the extension. The company wouldn't even listen to Seth's offers to pay for a good chunk of the cost.

"I'm devastated," he wrote at the time. "This means we have to sell the house. The house that I bought in December, and have lived in for only two months."

"Comcast has lied. I don't throw that word around lightly or flippantly, I mean it sincerely," continued Seth. "They've fed me false information from the start, and it's hurt me very badly."
As I've read the coverage of this story at various places online over the past several days, it's been clear that most people have come to the conclusion that Comcast is the obvious bad actor here, but it strikes me that there is more to the story and that, even based on his own version of events, "Seth" clearly made mistakes of his own that have put him in this situation. As a preliminary matter, as one reads through Seth's story, and the timeline that he's published that purportedly details all of the contacts he's had with Comcast and other companies regarding this matter, it becomes clear that Comcast's customer service here was absolutely atrocious. After initially assuring him that hooking up his house for cable television and Internet access, the company then put this guy through a series of bizarre encounters, gave him contradictory information regarding what they company was technically able to do given the location of his house, and waited an intolerable amount of time before admitting to him that they would not be able to provide service to him unless he was willing to incur extraordinary costs to make it possible.
Anyone who's had to deal with customer service at a company like this will certainly be sympathetic to Seth's plight, and of course everyone likes blaming their cable company for bad customer service, high prices, or any of the other phenomena that come with the de jure or de facto monopolies that these companies enjoy at the local level. At the same time, though, it's worth noting that, in the end, Seth's plight isn't really Comcast's fault. It's not made clear why the house was never physically hooked up to the company's network, but it strikes me that this isn't really Comcast's fault. The fact that it would cost $50,000 to $60,000 to do the work necessary to connect the house to the network isn't Comcast's fault either. If Comcast is guilty of anything, it's bad customer service and not making the reality clear to Seth sooner. However, even if they'd done so reality would still be reality and Seth would still be in the same situation he's in today, and he'd have no legal recourse against anyone.
When I read this story, the fact that stood out to me were the ones that pointed the mistakes that Seth made before he even picked up the phone and called Comcast. For example, in his timeline, he starts out by noting that he had bought this home in Kitsap County, Washington "late last year." While it's not made clear in the timeline, one assumes that by this he means that he went to closing on the home at some point in December 2014, which would have meant that the contract to purchase the home was probably signed some time in the fall of 2014. In any case, Seth makes clear that, since Comcast was the near-exclusive Internet provider for the area,  "finding a place with Comcast already installed was number one on our priority list." Despite this fact, Seth apparently didn't contact Comcast at all until late January after he had already moved into the home, thus sending him down the rabbit hole that has brought him to his current predicament. Seth's problem is that, despite the fact that having Internet access to the home was supposedly a high priority, he apparently did not take any steps prior to moving into the home to ensure that this was possible.
Ideally, the issue of the home being attached to the Comcast network is something that should have been dealt with as part of the negotiations to buy the home to begin with. Seth should have insisted that the seller provide some certification, in writing, that the home was "cable ready." It does appear that he did call Comcast before putting an offer on the home, but Comcast doesn't have the same legal responsibilities to him that the seller of the home does and it was, to put it charitably, naive to rely solely on what someone tells you over the phone when you're making a decision to purchase a home that costs hundreds of thousands of dollars.  If he had done something like this at that time, then he possibly would have learned what he knows now, and he would have known what it would cost to hook the house up to the network, information he could use to negotiate a reduction in the purchase price to reflect that cost. Alternatively, if he'd learned what he knows now prior to signing the contract, or prior to closing, then he could have walked away from the contract and found a home that would have met his needs. At the very least, if it had turned out that the seller had misrepresented the fact that the house was "cable ready," and that they had done so in writing, then he would now have potential legal claims against the seller for misrepresentation. Based on the timeline, it doesn't appear that Seth took any of these steps except for two perfunctory phone calls to Comcast prior to placing an offer. It's also unclear from the timeline if Seth had either an attorney or a real estate agent advising him before he bought this home, but I'm going to guess that he didn't, but if he did then he might even have potential malpractice claims against them depending on what he told them about the importance of Internet access to his decision to buy a home.
It's easy with a story like this to feel sorry for the consumer and put all the blame on the big, evil, corporation. In this case, though, it's rather apparent that we're dealing with a homeowner who didn't do what he should have done until it was too late. It's a lesson, albeit an expensive one that Seth is likely to never forget.