Evidence Against Saudi Arabia Continues To Mount In Khashoggi Disappearance
The evidence against Saudi Arabia in the disappearance and apparent death of Jamal Khashoggi appears to be overwhelming.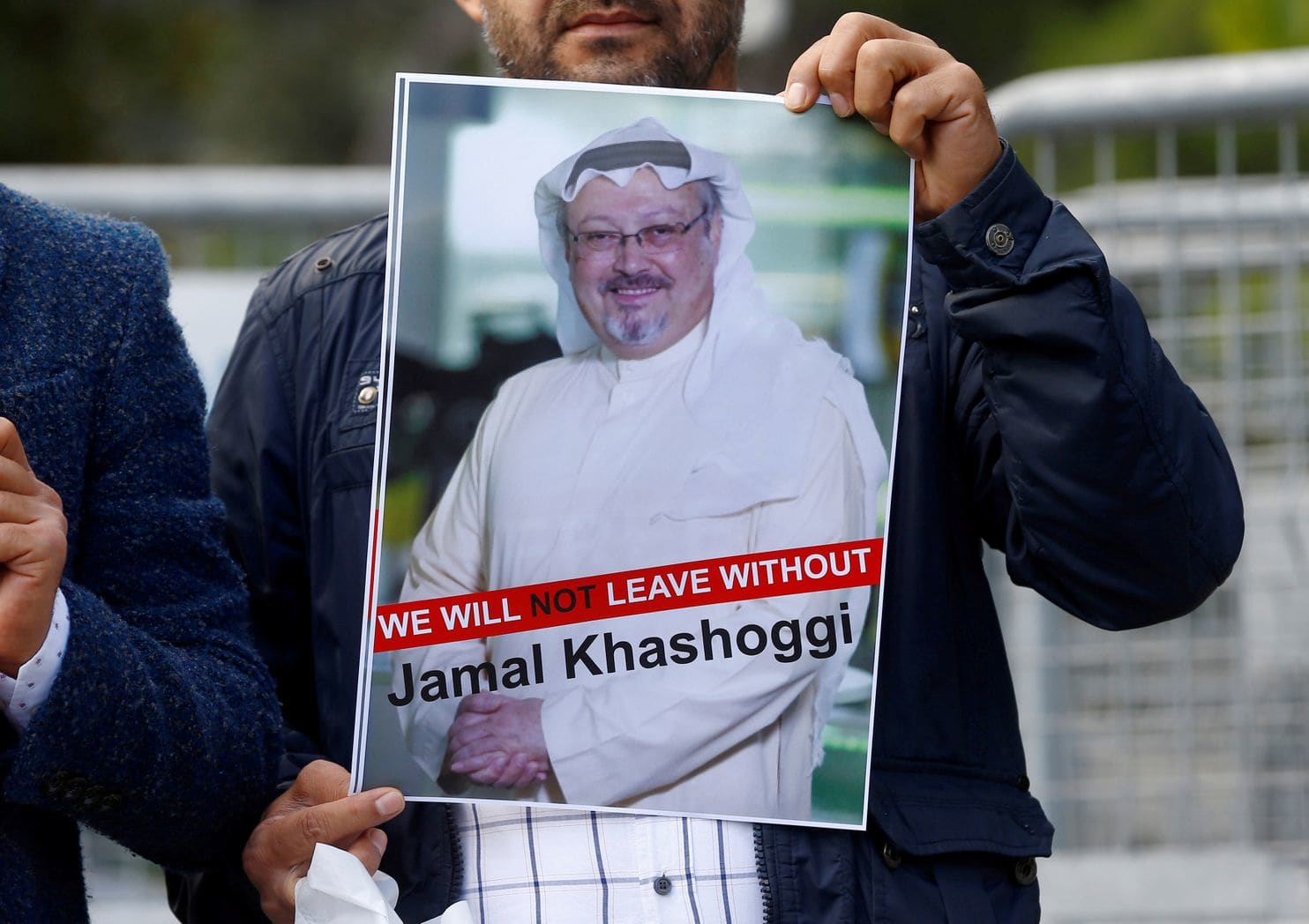 The evidence against Saudi Arabia in the disappearance of Washington Post  columnist and Saudi dissident Jamal Khashoggi is continuing to mount as the Post now reports that Turkey has audio and video evidence of what happened inside the Saudi consulate in Istanbul after Khashoggi entered just after 1:00 pm local time on October 2nd:
The Turkish government has told U.S. officials that it has audio and video recordings that prove Washington Post columnist Jamal Khashoggi was killed inside the Saudi Consulate in Istanbul this month, according to U.S. and Turkish officials.

The recordings show that a Saudi security team detained Khashoggi in the consulate after he walked in Oct. 2 to obtain an official document before his upcoming wedding, then killed him and dismembered his body, the officials said.

The audio recording in particular provides some of the most persuasive and gruesome evidence that the Saudi team is responsible for Khashoggi's death, the officials said.

"The voice recording from inside the embassy lays out what happened to Jamal after he entered," said one person with knowledge of the recording who, like others, spoke on the condition of anonymity to discuss highly sensitive intelligence.

"You can hear his voice and the voices of men speaking Arabic," this person said. "You can hear how he was interrogated, tortured and then murdered."

A second person briefed on the recording said men could be heard beating Khashoggi.

The journalist has had long-standing ties to the Saudi royal family, but has written critically of the current government and Saudi Crown Prince Mohammed bin Salman.

The existence of such evidence would explain why Turkish officials were quick to accuse Saudi Arabia of killing Khashoggi. But Turkish officials are wary of releasing the recordings, fearing they could divulge how the Turks spy on foreign entities in their country, the officials said.

It's not clear that U.S. officials have seen the footage or listened to the audio, but Turkish officials have described their contents to their American counterparts.

Saudi officials have denied any involvement in the disappearance of Khashoggi, saying he left the consulate shortly after entering.

"We're looking at it very strongly," Trump said. "We'll be having a report out soon. We're working with Turkey, we're working with Saudi Arabia. What happened is a terrible thing, assuming that happened. I mean, maybe we'll be pleasantly surprised, but somehow I tend to doubt it."

Within the White House, on Capitol Hill and among U.S. intelligence officials there is a growing belief that Khashoggi is dead and that Saudi Arabia is to blame.

That conclusion is driven in part by U.S. intelligence reports before Khashoggi's disappearance that show Mohammed ordered an operation to lure Khashoggi back to Saudi Arabia, where he was to be detained. U.S. officials familiar with the reports described them to The Washington Post.

One U.S. official said there was no intelligence that showed the Saudis wanted to lure Khashoggi to the consulate in Istanbul. Intelligence officials and experts have speculated in recent days that the 15-man Saudi security team that Turkish officials say was sent to Istanbul may have intended to capture Khashoggi and take him back to Saudi Arabia, and not to kill him.

The person who was briefed on the audio recording said it shows that after killing Khashoggi, the security team went to the home of the Saudi consul general, where staff were told to go home early. There is evidence of at least one phone call, as well, from inside the consulate, this person said.

Despite a growing demand for information about Khashoggi's whereabouts, U.S. officials had few public answers Thursday, more than a week after he disappeared. The State Department said that it expects the Saudi ambassador to the United States to return from a trip home and provide information about Khashoggi's status without delay.

"We have said to him that we expect information upon his return to the United States," State Department spokeswoman Heather Nauert said in a briefing with reporters.
All of this comes on top of the reports we've gotten over the past several days regarding Khashoggi's disappearance and what may have happened to him after he entered the Saudi consulate on October 2nd. At first all we had were allegations from the Turks and the fact that Khashoggi's fiance said that she saw him enter the consulate and waited for him for more than two and a half hours before accepting the fact that he was not returning. Later, the Turks formally charted the Saudis with murdering Khashoggi and released a photograph taken from one of their own security cameras showing Khashoggi entering the consulate and saying that they had no similar footage showing him leaving notwithstanding the fact that this is what the Saudis claim happened. Yesterday, we learned that American intelligence had reportedly gotten wind of a plot earlier this year authorized by Saudi Crown Prince Mohammad bin Salman to lure Khashoggi back to Saudi Arabia for the purpose of arresting and detaining him, a plot that was either abandoned or which Khashoggi never fell for. Additionally, the Turks publicly identified the members of the fifteen person team that arrived in Istanbul shortly before Khashoggi's disappearance and left by the end of the day on October 2nd. Many members of this team included people with links to the Saudi military or intelligence services, and at least one of them was identified as an "autopsy expert," whatever that means. The Saudis meanwhile, continue to claim that Khashoggi left the consulate on October 2nd but have yet to release any evidence to support this claim, and have even tried to claim that their security cameras don't record video in response to requests for evidence that he did indeed leave the consulate.
The most extraordinary thing about this latest report, of course, is the idea that the Turks have audio and video showing what happened to Khashoggi once he got inside the consulate. This suggests either that they have the building bugged somehow, which is certainly possible, or that they obtained copies of recordings from Saudi surveillance equipment inside the embassy somehow. Whichever it is, it does explain why, at least initially, they were unwilling to come fully forward with the evidence they had to support their assertions about Khashoggi's fate since doing so essentially tips the Saudis off to the fact that they have a security breach at the Istanbul consulate, and potentially at all their diplomatic outposts in Turkey. No doubt, this news will cause the Saudis to launch some kind of internal investigation that could mean the end of an important intelligence asset for the Turks. Nonetheless, the fact that this evidence exists would seem to put the lie to any assertion by the Saudis that Khashoggi left the consulate alive on October 2nd or any other day. Instead, the evidence is incontrovertible that the Saudis, who knew that Khashoggi would be returning to the consulate October 2nd to obtain a marriage document, laid in wait for him, detained him, and that either something went very wrong while they were questioning and torturing him or they intended to kill him all along. Whichever one is true, the outcome is the same and the Saudi government needs to be held accountable for its actions. Whether it will be is another question.