FBI Reportedly Investigating Accounting Fraud At Solyndra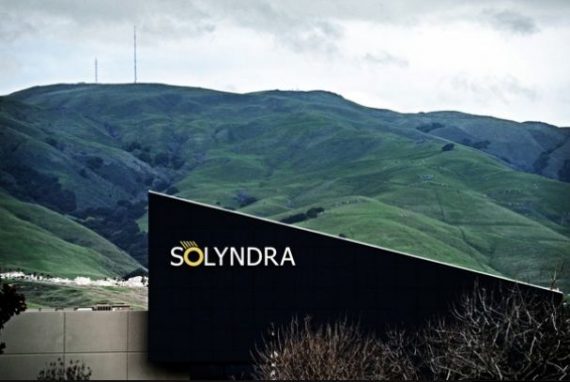 The reasoning behind those FBI search warrants of Solyndra offices and executive's homes is becoming clear:
The FBI is investigating Solyndra LLC for possible accounting fraud and the accuracy of financial representations made to the government, according to an agency official.

The FBI is examining possible misrepresentations in financial statements, according to the FBI official, who requested anonymity because the investigation is continuing.

Solyndra, which made cylindrical-shaped solar panels, filed for bankruptcy protection on Sept. 6 and fired about 1,100 workers with little notice, about two years after winning a $535 million U.S. loan guarantee from the Energy Department.

The company's offices in Fremont, California, were raided by Federal Bureau of Investigation agents on Sept. 8. The Justice Department hasn't said why Solyndra is being probed.

"The company is not aware of any wrongdoing by Solyndra officers, directors or employees" related to the Energy Department loan guarantees or other actions and "is cooperating fully" with the U.S. Attorney in San Francisco, according to a Sept. 20 statement from Solyndra. David Miller, a company spokesman, didn't immediately return a phone call and an e-mail seeking comment today.
If Solyndra did misrepresent its financial condition when applying for the Department of Energy loans, or during the course of the restructuring I talked about earlier this week, then I suspect this story will become even more of a political football than it already appears to be.