Federal Appeals Court Blocks Alabama Immigration Law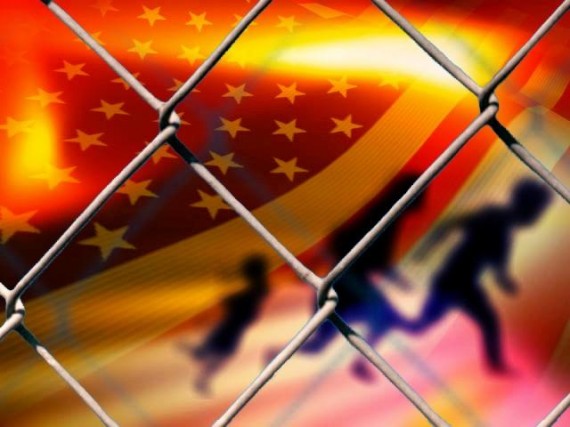 A Federal Appeals Court has blocked some of the most controversial provisions of Alabama's immigration law:
BIRMINGHAM, Ala. — A federal appeals court in Atlanta temporarily blocked two provisions of Alabama's far-reaching immigration enforcement law on Friday, but left much of it in effect as the state and the United States Justice Department continued to fight over the law in the courts.

The United States Court of Appeals for the 11th Circuit issued a preliminary injunction against a section of the law that requires schools to determine the immigration status of children who are enrolling, as well as the status of their parents. It also blocked a section making it a state crime for illegal immigrants not to carry registration documents.

The law, considered the toughest state immigration law in the nation, was signed by Gov. Robert Bentley in June, but it was challenged shortly thereafter in lawsuits by the Justice Department, a coalition of civil rights groups and others.

On Sept 28, a federal district judge in Alabama issued an injunction against several provisions but allowed most of the law to take effect while the challenges made their way through the courts.

The 11th Circuit court has expedited the appeals process and is scheduled to hear arguments within the next two months. The Justice Department asked for a stay of certain provisions pending the outcome of the appeal.

Among the sections of the law that the court let stand is one requiring the police to determine the immigration status of someone who has been arrested or pulled over in a traffic stop if "reasonable suspicion" exists that the person is in the country illegally. The court also declined to block a provision rendering most contracts with illegal immigrants unenforceable and a section making it a felony for an illegal immigrant to conduct a "business transaction," like renewing a driver's license, with any governmental body in the state.
A good move by the Appeals Court. Nonetheless, the damage to Alabama's economy has been done and it seems unlikely that the Hispanic population that has been driven underground by the law will resurface any time soon.