Federal Judge Forwards Racist Joke about the President to Friends, Press Eventually Gets a Copy
E-mail forward raises serious questions about judge's judgment .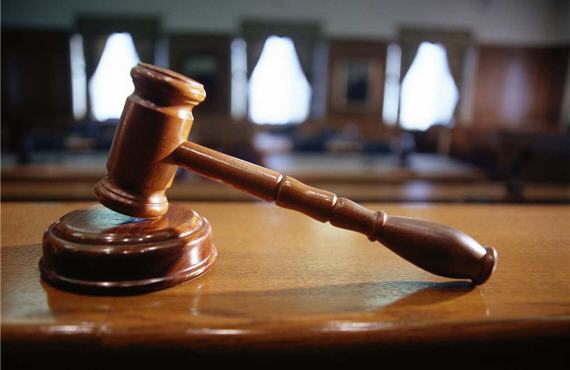 Via the Great Falls Tribune:  Chief U.S. District Judge sends racially charged email about president
Chief U.S. District Judge Richard Cebull on Wednesday admitted to sending a racially charged email about President Barack Obama from his courthouse chambers.

[…]

The subject line of the email, which Cebull sent from his official courthouse email address on Feb. 20 at 3:42 p.m., reads: "A MOM'S MEMORY."

The forwarded text reads as follow:

"Normally I don't send or forward a lot of these, but even by my standards, it was a bit touching. I want all of my friends to feel what I felt when I read this. Hope it touches your heart like it did mine.

"A little boy said to his mother; 'Mommy, how come I'm black and you're white?'" the email joke reads. "His mother replied, 'Don't even go there Barack! From what I can remember about that party, you're lucky you don't bark!'"

Cebull admitted Wednesday to sending the email to seven recipients, including his personal email address.

The judge acknowledged that the content of the email was racist, but said he does not consider himself racist. He said the email was intended to be a private communication.

"It was not intended by me in any way to become public," Cebull said. "I apologize to anybody who is offended by it, and I can obviously understand why people would be offended."
Note the standard non-apology apology.  He also appealed to the fact that it was "private":
"This is a private thing that was, to say the least, very poor judgment on my part," Cebull said. "I did not forward it because of the racist nature of it. Although it is racist, I'm not that way, never have been."
Of course, the privacy claim is undermined by the fact that he sent it via his official e-mail account and, really, private or not does not erase the content of the e-mail.
The joke is clearly racist as it makes a direct comparison between interracial sex and bestiality and, at a minimum, suggests that the main way the white mother in the story would have had relations with a black man in the first place was by being drunk at a party.  After all:  it isn't possible that, you know, two human beings of different hues might actually fall in love and have a child together.  No:  it takes a drunken orgy that may or may not involve canines for such a coupling to take place.
Not only, by the way, is it racist, but it also paints the president's mother as a slut who got knocked up at a party and casts the president's conception as illegitimate (which is, of course, one of the lines of attack on Obama from various directions).  The illegitimacy issue also has racist undertones as it gets to the ongoing "otherness" that some of Obama's opponents continually point towards (the Kenyan anti-colonialists bit, the birthers, etc.). These are attacks that are not leveled at white presidents/politicians.
Not only is the joke racist, but it is demeaning, disrespectful, and sophomoric.
It is bad enough that there are private citizens who hold such views, but it is positively shameful for an educated individual, let alone a federal judge, to think that such things are funny.  It also shows incredibly poor judgment for such an individual to think that sharing such a "joke" is appropriate.
Cebull may claim, as is usually the case in these types of situations, that he is not a racist.  However,  this kind of situation points to the fact that being a racist is not a) a constant act, and b) does not require wearing a sheet and burning a cross.  Racism is considering persons of other colors to be in some way inferior to one's own race and this can manifest in very subtle, yet significant, ways.   It certainly would make me feel very uncomfortable were I a person of color in Cebull's court room.   Such actions do raise serious questions about his suitability for office given that his judgment and impartiality can now be legitimately questioned—characteristics of some key significance for a federal judge.  I don't think it is unreasonable to suggest that Cebull should consider resignation.
A related clear lesson:  don't mass e-mail something you don't want to show up in public, especially if it is a "forward" that invites broader sharing.
Update:  Scott Lemieux correctly notes:  "How racist emails become less racist if they were intended to remain private remains unexplained."
Scott's post also reminded me about something I meant to comment upon.  Again, from the judge:
"The only reason I can explain it to you is I am not a fan of our president, but this goes beyond not being a fan," Cebull said. "I didn't send it as racist, although that's what it is. I sent it out because it's anti-Obama."
Consider the fact that the "joke" was not about policy or politics but about race and parentage, what does this say about the basis for Cebull's anti-Obama position?