Feds Seize Domain Names
In an effort to combat illegal file sharing, the US Department of Homeland Security is seizing domain names.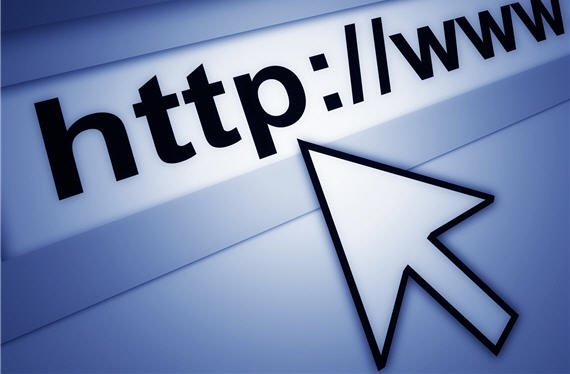 In an effort to combat illegal file sharing, the US Department of Homeland Security is seizing domain names.   Sara Jerome for The Hill:
The investigative arm of the Homeland Security Department appears to be shutting down websites that facilitate copyright infringement.

Immigration and Customs Enforcement (ICE) has seized dozens of domain names over the past few days, according to TorrentFreak.

ICE appears to be targeting sites that help Internet users download copyrighted music, as well as sites that sell bootleg goods, such as fake designer handbags.

The sites are replaced with a note from the government: "This domain named has been seized by ICE, Homeland Security Investigations."

For instance, 2009jersey.com, 51607.com, and amoyhy.com have each been seized.

One of the site owners told TorrentFreak that his site was shut down without any notice or warning.

The effort come as Congress considers the Combatting Online Infringement and Counterfeits Act (COICA). Critics, including Sen. Ron Wyden (D-Ore.) say it is too heavy-handed. He has vowed to put a formal hold on the bill.
The referenced TorrentFreak article lists a large number of sites that have been seized but doesn't have much information, either.
When a site has no tracker, carries no torrents, lists no copyright works unless someone searches for them and responds just like Google, accusing it of infringement becomes somewhat of a minefield – unless you're ICE Homeland Security Investigations that is.

This morning, visitors to the Torrent-Finder.com site are greeted with an ominous graphic which indicates that ICE have seized the site's domain.

[…]

Aside from the fact that domains are being seized seemingly at will, there is a very serious problem with the action against Torrent-Finder. Not only does the site not host or even link to any torrents whatsoever, it actually only returns searches through embedded iframes which display other sites that are not under the control of the Torrent-Finder owner.

Torrent-Finder remains operational through another URL, Torrent-Finder.info, so feel free to check it out for yourself. The layouts of the sites it searches are clearly visible in the results shown.
First, it's not at all clear under what authority ICE can seize domain names.  Aside from the .gov and .mil domains, the US Federal Government does not regulate the Internet; that's the province of ICANN, a supposedly independent international body.
Second, if a Federal agency has this authority, one would think it would be Justice, not Homeland Security — let alone the wing whose job is to stop illegal aliens from entering the country.  The theory under which illegal movie downloads constitute a threat to the homeland is one I'd like to see.
Third, speaking of ICE:  It's doing a horrendous job doing its primary task.  Does it really need more work?
Fourth, the TorrentFreak author makes a valid point:  The sites in question appear to be mere search engines.  You can find torrents in Google (or, so I'm led to believe).  I'm guessing the Feds won't be seizing Google.
Fifth, if the Feds can seize a website on the mere notion that there may be illegal activity and keep it out of commission for months — if not years — while the owners wait for a day in court, they've got the power to destroy any online commercial enterprise.   Few of us would have the resources to fight the Feds, much less while our revenue streams are tied up.