Finally, Signs Of A Recovery On The Jobs Front
Much like the buds starting to appear on the Cherry Blossom trees in Washington, D.C., February's jobs report offers some signs of new life for the labor market.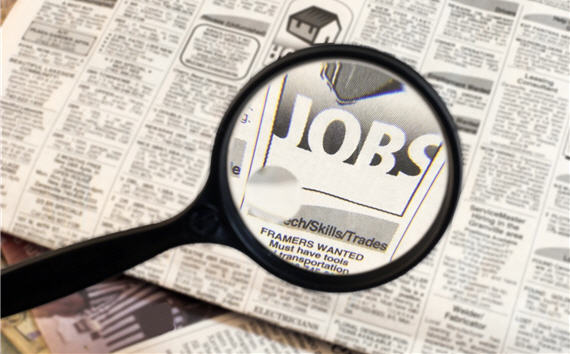 After two years of bad jobs reports, it's easy to pick one month out and make too much out of it. Nonetheless, the just-released February jobs report provides much more than just a glimmer of hope that the nascent economic recovery may actually be trickling down to the rest of us:
America's job engine picked up some steam last month.

The nation's employers added 192,000 jobs on net in February, after having added just 63,000 jobs the previous month, the Labor Department reported on Friday.

The February number was about what economists had been forecasting.

"Economic recoveries can be like a snowball rolling down a hill, in that it takes time to get some momentum," said John Ryding, chief economist at RDQ Economics. "People hesitate until they feel that the recovery's durable enough, and then they have a tendency to jump in. Maybe we're finally getting to that jumping-in moment."

The unemployment rate ticked down to 8.9 percent, falling below 9 percent for the first time in nearly two years. This rate, which comes from a separate survey and is based on the total number of Americans who want to work, has remained stubbornly high over the last year despite payroll growth. That is partly because the size of the working-age population has grown, and because the promise of more job opportunities has lured some discouraged workers back into the labor force.

Both the January and December numbers were revised higher — to 63,000 from 36,000 in January, and to 152,000 from 121,000 in December.

(…)

A broader measure of unemployment, which includes people working part-time because they could not find full-time jobs and those so discouraged that they have given up searching, was 15.9 percent in February, down from 16.1 percent in January. That left 13.7 million people still out of work.
Part of February's numbers are likely attributable to picking up slack from January, when snowstorms slowed down economy activity in many parts of the country. Nonetheless, these numbers are in line with other economic statistics suggesting that the early part fo 2011 is seeing a real economic uptick that could finally be having an impact on the only thing that most American's really care about, their own pocketbooks.
There are caveats, of course. There are still millions of people sitting outside the labor force after the recession, and returning them to full employment is going to be a difficult, if not impossible, task to achieve The rising price of oil, brought on by the myriad crises in the Middle East, could put a damper on any economic recovery we're experiencing right now. And, of course, this could all be a one month anomaly. Nonetheless, this is good news and let's hope it continues.