Fixing Schools Requires Changing the Social Contract
Solving the problems created by neighborhood-based schools isn't going to be easy.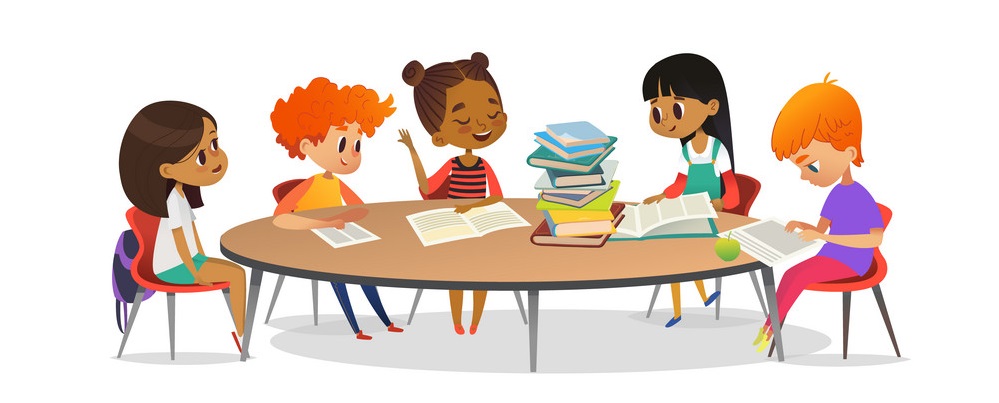 Several Facebook friends are debating a charged piece at The Root titled "Watch: Roomful of Rich, White NYC Parents Get Big Mad at Plan to Diversify Neighborhood's Schools."
Anyone laboring under the delusion that New York City is a progressive bastion need look no further than the city's school system, which remains among the most segregated in the country.

In an effort to fight that trend, which has only gotten worse thanks to gentrification, rising income and wealth inequality throughout the city's five boroughs, schools on the Upper West Side—one of the wealthiest and whitest sections of Manhattan—are looking to adopt a plan that would require all local middle schools to reserve a quarter of their seats for students who score below grade level on state English and math tests.

The plan is designed to make Upper West Side schools more reflective of New York City's diverse demographics, and make sure underprivileged students have access to the sorts of advantages and resources that the neighborhood's well-funded schools can provide.

Well, that plan didn't go over so well in a room full of wealthy white parents.

Local TV station Spectrum News NY1 captured footage of a contentious meeting during which rich, white Manhattanites shouted, ranted and complained about the perceived disadvantages their children would face.

The parents couldn't fathom their children not getting into the middle school of their choice because they might have to hand their seat over to a black or Latinx child.

"You're talking about an 11-year-old, you worked your butt off and you didn't get that, what you needed or wanted," said one big-mad woman. "You're telling them that you're not going to go to a school that's going to educate them the same way you've been educated. Life sucks!"

District officials didn't take the parents' heated comments lying down. As News NY1 reports, virtually all of the district's principals and many of the elected parent-leaders support the desegregation plan. During the meeting, middle school principal Henry Zymeck clapped back at the angry parents.

"There are kids that are tremendously disadvantaged," he said. "And to compare these students and say, 'My already advantaged kid needs more advantage; they need to be kept away from those kids,' is tremendously offensive to me."

The city's highly segregated school system is the result of a number of factors. As Michelle Chen wrote for The Nation, the city's system of school choice "encourages privileged parents to move to higher-performing, affluent, and often disproportionately white districts, which inevitably leaves behind, and excludes, poor children of color who get stuck in unstable, underfunded schools."

Gentrification compounds the problem by forcing low-income families out of neighborhoods that were previously underserved; as resources and income pour in, the children of these families are also squeezed out of their schools. Chen notes that academic testing, which applies "rigid standards of 'merit,'" also results in biased outcomes and helps exacerbate racial and class divisions across the city's schools.
Because the problems of our educational system are so intertwined with our history of racial segregation, it's impossible to separate the two issues. But from a public policy standpoint, we really have to.
While I don't know the specific dynamics of New York City's situation nearly well enough to comment as to whether this specific proposal is right for them, I support the general concept, not just for the Upper West Side but for the country. It's simply unconscionable to provide unequal public education to our children based on the ability of their parents to afford to live in the "right" communities. And, again, that's especially the case when one factors in our history of racial segregation and discrimination.
At the same time, I'm highly sympathetic to the parents being shamed here. Yes, their kids are "advantaged." In most cases, it's because their parents worked hard to make that happen. Yes, it's problematic that the longstanding system "encourages privileged parents to move to higher-performing, affluent, and often disproportionately white districts." But, having spent a lifetime playing the game by those rules, making the sacrifices entailed in buying a house in a top school district, I'd be madder than hell, too, if my kids' school was suddenly flooded with "students who score below grade level on state English and math tests."
Yes, those kids deserve a quality education as much as mine. But, no, I wouldn't want my girls to get a worse education than they otherwise would have because we've suddenly changed the rules of the game.
While much more nuanced than The Root's polemic, the linked Chen essay ("New York's Separate and Unequal Schools") is oblivious to the politics here.
Decades after Brown v. Board of Education, school segregation is still rendering the nation's most diverse public school district its most divided, putting children on divergent paths to poverty and privilege virtually from birth, undermining the entire city's future prospects.

So far, however, [NYC Mayor Bill] de Blasio has treated school segregation as a policy problem to be fixed, rather than a symptom of ingrained structural injustice in the city institutions, from its public housing to its police force. The city's new school "diversity plan" has centered on tellingly unambitious goals: One aim is creating more racial diversity by boosting enrollment at "racially representative" schools by 50,000 students. To address "economic stratification" across district lines, the mayor aims to shave 10 percent off the proportion of schools (about 150 total) that are considered highly segregated by family income.

The focus on statistics ensures that the changes will be perilously incremental—for example, a school can be up to 90 percent black and Latino and still be considered sufficiently "diverse." So when the Center for NYC Affairs calculated the impact of the plan, it found that the reforms would not actually dent the overall segregation patterns—and the city's targets were essentially already on track to be met anyway, through ongoing population shifts, rather than policy interventions. In other words, de Blasio's diversity plan in its current form wouldn't do the hard work of desegregation that parents and teachers have been demanding.

Setting arbitrary "diversity" standards obscures the institutional factors driving racial segregation in education. The city's system of school choice encourages privileged parents to move to higher-performing, affluent, and often disproportionately white districts, which inevitably leaves behind, and excludes, poor children of color who get stuck in unstable, underfunded schools. Gentrification in previously underserved neighborhoods is compounding the division by squeezing low-income families out of their own neighborhoods by raising the cost of living and pushing communities away from their local schools. Many families, in turn, are struggling with eviction as new neighbors jack up the rent on their streets while taking over the local PTA, changing the culture and programming of their children's education.

[…]

Segregation persists today in part because de facto housing patterns have replaced the more explicit segregation policies of the past, such as real-estate redlining and blockbusting. The demographics of the city's school districts are changing because neighborhoods are, statistically, becoming more ethnically mixed, but they're also more divided: As more whites move in, inequality grows and schools become polarized internally by academic performance. This trend is exacerbated by testing systems that sort children based on rigid standards of "meri," but often result in biased outcomes that are skewed by race and socioeconomic status across public-school institutions. The segregation of neighborhoods is then further aggravated by wholesale housing displacement when rents rise, which erodes the entire neighborhood's social and cultural fabric. For the mayor's second term, Kahlenberg argues, "boosting affordable housing will have a direct impact on school integration, particularly at the elementary level." And on that front, neighborhoods must be seen holistically: "Housing policy is school policy."
Chen is right to note the complex web of overlapping issues that contribute to the problem. But that's precisely why criticizing de Blasio for not moving fast enough, when his proposal is already seen as radical, is counterproductive.
Rather clearly, we need to move beyond a system where schools are funded at a micro-local level. Community-based schools can be a fantastic thing in an affluent area where parents care deeply about their children's education and have the time to support and money to fund it. Affluent parents are simply going to be more willing to say Yes to higher school taxes if the money directly benefits their children and their community. But, of course, that leaves children in communities lacking those advantages in a lurch, creating a cycle of disadvantage. It's a primary reason why, despite our mythology, the United States is among the least socially-mobile of the advanced countries.
From a sheer public policy standpoint, it would be far better to fund education at a statewide, or preferably Federal, level. That way, we could invest equal resources in kids' education regardless of their parents' ability to pay.
The problem, alas, is Americans tend not to think of ourselves in communitarian terms. Not only will the affluent fight like hell the removal of advantages for their children that they believe hard-won, but we're likelier to invest less in education under a combined model. It's simply much easier to get people to vote for funding their neighborhood schools.