For Fourth Year In A Row, Obama Breaks Promise On Armenian Genocide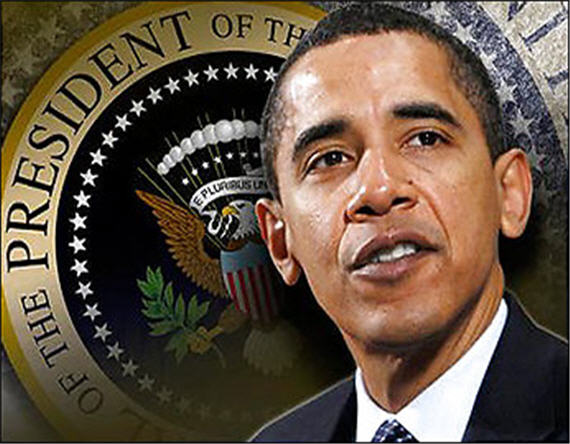 ABC's White House Correspondent, Jake Tapper notes that, once again, President Obama has failed to live up to a promise made to the Armenian-American community while he was running for President:
On the fourth Armenian Remembrance Day of his presidency, President Obama has for the fourth time in a row broken his promise to the Armenian community to use the word "genocide" in describing what happened at the hands of the Turks roughly a century ago.

As a senator, and then as a presidential candidate,  Barack Obama often talked about how bold he was to call the slaughter of an estimated 1.5 million Armenians at the hands of the Ottoman Empire just what it was: a genocide.

"America deserves a leader who speaks truthfully about the Armenian Genocide and responds forcefully to all genocides," he said. "I intend to be that president." In a January 2008 letter to the Armenian Reporter, Mr. Obama said he shared "with Armenian Americans — so many of whom are descended from genocide survivors — a principled commitment to commemorating and ending genocide. That starts with acknowledging the tragic instances of genocide in world history."

In a statement, Ken Hachikian, the chairman of the Armenian National Committee of America said, "President Obama today completed his surrender to Turkey, shamefully outsourcing U.S. human rights policy to a foreign state, and tightening Ankara's gag on American recognition of the Armenian Genocide. The President's capitulation to Turkey – on this, the last April 24th of his term – represents the very opposite of the principled and honest change he promised to Armenian Americans and to all the citizens of our nation. President Obama's pledge to recognize the Armenian Genocide stands today as a stark lie, a painful promise etched on the hearts of all who had hoped and worked for change, but who, today, have been betrayed by a politician who failed to live up to his own words."
im
In 2006, Mr. Obama noted, "I criticized the secretary of state [Condoleezza Rice] for the firing of U.S. Ambassador to Armenia John Evans, after he properly used the term 'genocide' to describe Turkey's slaughter of thousands of Armenians starting in 1915. I shared with Secretary Rice my firmly held conviction that the Armenian Genocide is not an allegation, a personal opinion, or a point of view, but rather a widely documented fact supported by an overwhelming body of historical evidence."

Asserted Mr. Obama, back then: "The facts are undeniable. An official policy that calls on diplomats to distort the historical facts is an untenable policy."

That was then, this is now.
Indeed, it is. Consider what the White House released today:
"I have consistently stated my own view of what occurred in 1915. My view of that history has not changed. A full, frank, and just acknowledgement of the facts is in all of our interests. Moving forward with the future cannot be done without reckoning with the facts of the past. …Some individuals have already taken this courageous step forward. We applaud those Armenians and Turks who have taken this path, and we hope that many more will choose it, with the support of their governments, as well as mine."
Reality, of course, is that there's no way the President wasn't going to release this kind of bland diplomatic statement regardless of what he'd said on the campaign trail. Turkey has been a NATO ally since 1952, and is perhaps now as important to world events as it was during the Cold War when control of the Bosporus was an important strategic issue for all of Europe. Despite the fact that the Armenian Genocide was committed by the Ottoman Empire, a nation that hasn't existed since the end of World War I, the Turks remain extraordinarily sensitive about their history and the conflict between Turkey and Armenia is one that still seems  to exist on both sides. For the sake of diplomacy, it's simply unrealistic to think that the United States would risk offending an important ally for the sake of a campaign promise. One does wish, though, that candidates for President in both parties would be more circumspect about this kind of pandering when they run for office, because if they do win they are going to discover that you simply cannot please everyone.