Franken v. Minnery Redux
On reflection, Al Franken was right.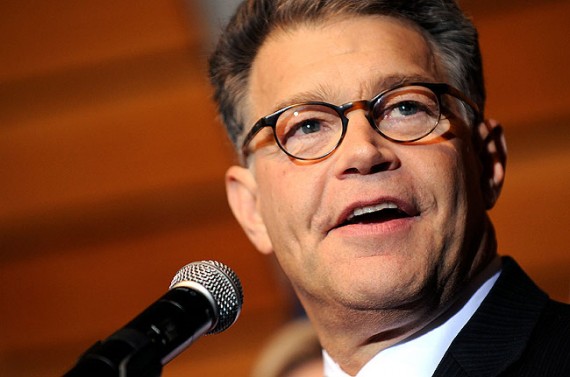 A rousing debate in the comments section of my post "Al Franken Distorts CDC Study to Claim Distortion of Study" has convinced me that I was uncharitable to Franken. Having been introduced to the exchange by a post about how Franken "absolutely destroyed" Focus on the Family's Tom Minnery, I focused too narrowly on the factual point in dispute in the video clip rather than on the larger argument being made.
Franken essentially called Minnery a liar for using a CDC report to claim that children are better off living with a married mother and father than any other form when in fact the study in question found that "nuclear families," not those with a mother and father, were ideal. This struck me as a definitional dispute and I pointed out at some length that, since the CDC definition of "nuclear family" required that the parents be married and, since same-sex marriage was not legally permitted anywhere in the United States during the first half of the study period and permitted only in tiny Massachusetts during the second half, this was a distinction without meaning.
But Franken's indirectly stated point was that Minnery introduced the study–in a hearing on whether to repeal the Defense of Marriage Act–to demonstrate that opposite-sex families were better at raising children than same-sex families. The study showed no such thing; it didn't look at that question at all.
While the specific claim that Franken accosted Minnery for making was technically correct as a standalone sentence–which is how I was viewing it here–it was not correct in the context of the testimony.
Further, while an intelligent amateur could reasonably and honestly make the mistake of reading a finding that nuclear families are ideal as saying therefore same-sex families are less than ideal, I'm hard pressed to see how someone who heads up the political wing of a group focusing on the family could do so without being either unintelligent or dishonest.
So, while Franken didn't frame the argument in the way I would have, he was right both in his analytic point and his characterization of Minnery.