Gadhafi On His Way Out?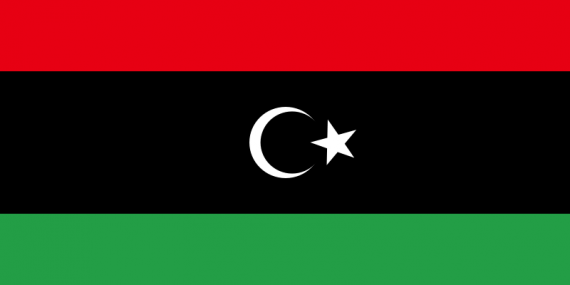 NBC News is reporting that Libyan Leader Moammar Gadhafi may be preparing to leave Libya as rebel forces once again advance on Tripoli:
Moammar Gadhafi is making preparations for a departure from Libya with his family for possible exile in Tunisia, U.S. officials have told NBC News, citing intelligence reports.

One official suggested it was possible that Gadhafi would leave within days, NBC News reported.

The information obtained by NBC News follows a series of optimistic statements this week from U.S. officials that Gadhafi would soon give up the five-month-old fight and and leave Libya.

In an on-camera forum at the National Defense University this week, Defense Secretary Leon Panetta said, "I think the sense is that Gadhafi's days are numbered."

The officials could provide no further details as to conditions or precise timing for Gadhafi's departure, NBC said, and the news report emphasized that there was no guarantee that Gadhafi would follow through on any plans to flee.

Gadhafi is becoming more isolated in the capital, Tripoli.

Rebel fighters are closing in from the west and the south while NATO controls the seas to the north. The opposition is in control of most of the eastern half of the country and has declared Benghazi, 620 miles east of Tripoli, as its de facto capital.

Rebel forces have managed to surround Tripoli and appear to be attempting to cut off supplies and fuel to trigger a collapse, NBC News reported. Families were seen driving away from the city.
Foreigner are also attempting to evacuate Tripoli as the rebels advance and the fighting intensifies. Assuming this is the end for Gadhafi, which is by no means certain considering he's seemingly been at the end of his rope before, the next question is what happens next in Libya. The rebel forces don't necessarily seem prepared to take over control of the country, and there's always the possibility that the post-Gadhafi Libya will become the scene of tribal warfare akin to Somalia. Except this time it'll be much closer to Europe.