Report: CIA Worked With Libyan Intelligence, Utilized Libya As Site For Secret Interrogations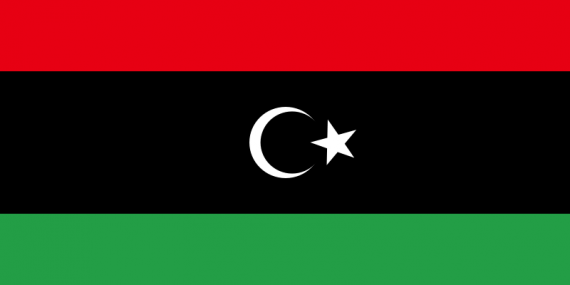 The collapse of the Libyan government has led to the discovery of a treasure trove of documents, including evidence of close cooperation between the CIA and Libyan Intelligence in the rendition and torture of suspected al Qaeda members:
Documents found at the abandoned office of Libya's former spymaster appear to provide new details of the close relations the Central Intelligence Agencyshared with the Libyan intelligence service — most notably suggesting that the Americans sent terrorism suspects at least eight times for questioning in Libya despite that country's reputation for torture.

Although it has been known that Western intelligence services began cooperating with Libya after it abandoned its program to build unconventional weapons in 2004, the files left behind as Tripoli fell to rebels show that the cooperation was much more extensive than generally known with both the C.I.A. and its British equivalent, MI-6.

Some documents indicate that the British agency was even willing to trace phone numbers for the Libyans, and another appears to be a proposed speech written by the Americans for Col. Muammar el-Qaddafi about renouncing unconventional weapons.

The documents were discovered Friday by journalists and Human Rights Watch. There were at least three binders of English-language documents, one marked C.I.A. and the other two marked MI-6, among a larger stash of documents in Arabic.

(…)

The flurry of communications about renditions are dated after Libya's renouncement of its weapons program. In several of the cases, the documents explicitly talked about having a friendly country arrest a suspect, and then suggested aircraft would be sent to pick the suspect up and deliver him to the Libyans for questioning. One document included a list of 89 questions for the Libyans to ask a suspect.

While some of the documents warned Libyan authorities to respect such detainees' human rights, the C.I.A. nonetheless turned them over for interrogation to a Libyan service with a well-known history of brutality.

One document in the C.I.A. binder said operatives were "in a position to deliver Shaykh Musa to your physical custody, similar to what we have done with other senior L.I.F.G. members in the recent past." The reference was to the Libyan Islamic Fighting Group, which was dedicated to the overthrow of Colonel Qaddafi, and which American officials believed had ties to Al Qaeda.

When Libyans asked to be sent Abu Abdullah al-Sadiq, another member of the group, a case officer wrote back on March 4, 2004, that "we are committed to developing this relationship for the benefit of both our services," and promised to do their best to locate him, according to a document in the C.I.A. binder.

Two days later, an officer faxed the Libyans to say that Mr. Sadiq and his pregnant wife were planning to fly into Malaysia, and the authorities there agreed to put them on a British Airways flight to London that would stop in Bangkok. "We are planning to take control of the pair in Bangkok and place them on our aircraft for a flight to your country," the case officer wrote.
Sadig, it turns out, was a pseudonym for Abdel Hakim Belhaj,  who is now the military leader of the Libyan rebels, and who contends that he was tortured by Libyan intelligence officers after being handed over to them by CIA operatives:
The top Libyan rebel military commander in Tripoli, Abdel Hakim Belhaj, dropped something of a bombshell in an interview with the New York Times yesterday: In  2004, he said, two CIA agents tortured him in Thailand and then "rendered" him to Libya. From that point on, he maintains, he was held in solitary confinement for the next six years.

"Yes, [Belhaj] said, he was detained by Malaysian officials in 2004 on arrival at the Kuala Lumpur airport, where he was subjected to extraordinary rendition on behalf of the United States, and sent to Thailand," the New York Times' Rod Norland writes. "In Bangkok, Mr. Belhaj said, he was tortured for a few days by two people he said were CIA agents, and then, worse, they repatriated him to Libya, where he was thrown into solitary confinement for six years."
This resurrects, obviously, the concerns that have been expressed over the Bush-era extraordinary rendition policy, which resulted in suspected al Qaeda members being turned over to foreign governments for interrogation, or held in black sites in "friendly" countries, where interrogation methods otherwise impermissible under U.S. law were allegedly used. It was fairly well-known that such sites existed in several Eastern European nations, but the extent of U.S. cooperation with a regime as controversial as the Gaddafi regime is seemingly new.
At the same time, of course, it raises yet more questions about just who the rebels are, and their ties to anti-American groups:
The paramilitary Libyan Islamic Fighting Group, established in 1990, "led a three-year, low-level insurgency … in eastern Libya and tried three times to assassinate Qadhafi in 1995 and 1996," Ashour wrote. After Gadhafi mostly crushed the group in 1998, "most of its leaders and members fled and joined forces with the Taliban in Afghanistan," where they pledged loyalty to Taliban leader Mullah Omar.

Following the Sept. 11 terrorist attacks and subsequent U.S. invasion of Afghanistan, "Belhaj and most of the LIFG leaders fled that country as well, only to be arrested in 2004 by the CIA and then handed over to Qadhafi's regime, following interrogations in Thailand and Hong Kong," writes Ashour. Belhaj was then imprisoned in Libya for six years in brutal conditions. Following his release in 2010, he participated in several "reconciliation" conferences between the Gadhafi regime and anti-Gadhafi Islamist militants, spearheaded by Gadhafi's son and onetime heir apparent Seif al-Islam. Ashour attended those panels as an observer.

Last week, Belhaj led the rebels' seizure of Gadhafi's Tripoli compound. But as Belhaj exulted that "the tyrant fled," he also "repeatedly called for enhancing security, protecting property, ending vendettas, and building a new Libya," Ashour observed.

In his interview with the Times yesterday, Belhaj stressed that despite his group's past ties with the Taliban, it is now entirely focused on liberating Libya from Gadhafi's control, and is no longer advancing the cause of global jihad.

"We focused on Libya and Libya only," Belhaj told the Times. "Our goal was to help our people. We didn't participate in or support any action outside of Libya. We never had any link with Al Qaeda, and that could never be. We had a different agenda; global fighting was not our goal."
You'll pardon me if I have trouble believing a guy who once pledged his loyalty to Mullah Omar and the Taliban.