Gardasil and the GOP
The Hoover Institution's Henry I. Miller, MD takes to National Review to take on the subject of "Gardasil and the GOP."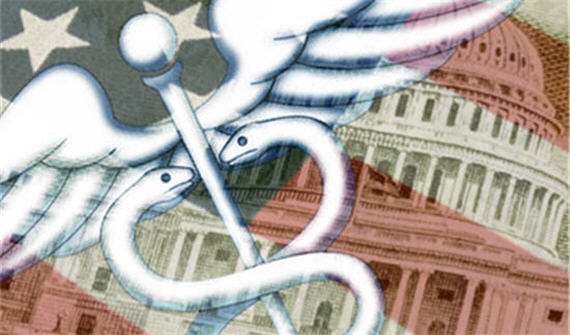 The Hoover Institution's Henry I. Miller, MD takes to National Review to take on the subject of "Gardasil and the GOP."
In the extensive clinical studies (on more than 20,000 girls and women) that were performed prior to the FDA's licensing of the vaccine, the vaccine was 100 percent effective, a virtually unprecedented result. How safe is the vaccine? No serious side effects were detected; the most common side effect is soreness, redness and swelling in the arm at the site of the injection.

In summary, Gardasil has one of the most favorable risk-benefit ratios of any pharmaceutical.

Having spent 15 years at the FDA and having seen regulation — the good, the bad and the ugly — up close, I am as opposed to anyone (except perhaps Ron Paul) to non-essential government intrusion into our lives. But some interventions are good. Among those I would include vaccination against childhood diseases and compulsory use of seat belts and motorcycle helmets.

I am discouraged by politicians who not only don't know much about science, technology, or medicine (which is perhaps understandable) but also don't know what they don't know (which is unacceptable).
Miller is both a renowned expert on the subject and a conservative of unimpeachable credentials, so I hope his message gets through.
While I've never been part of the anti-vaccine crowd, I've generally been pretty skeptical over the years about the nanny state and the right of government to dictate matters of limit individual rights in the name of protecting us from the consequences of our own decisions. But this one seems like a no-brainer: the drug is extraordinarily safe and effective and the disease against which it protects is both incurable and communicable.
The "parental rights" rejoinder is unpersuasive here. There's no IQ or expertise barrier to becoming a parent. And large numbers of demonstrably smart and well educated people–like Michele Bachmann–are complete idiots when it comes to medical science. The notion that they should be allowed to subject their children to huge risks out of ignorance and superstition is baffling.
While irrationality about vaccines is by no means limited to conservatives, one added irony is that the conservatives in the group are generally also anti-abortion. This means that they're simultaneously arguing that society has a moral obligation to protect unborn children from the decisions of their mothers and that mothers should have absolute freedom with regard to the health of their born children.