Gaslighter-in-Chief
Why roll with the facts when you can confuse your supporters with conspiracy theories?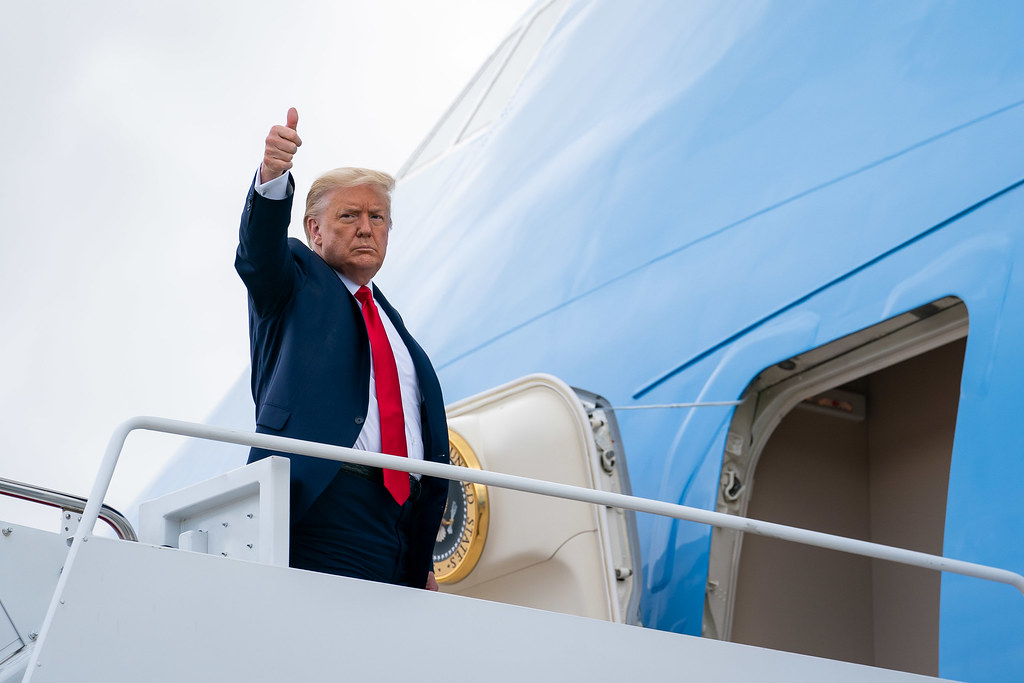 Via CNN: Twitter removes QAnon supporter's false claim about coronavirus death statistics that Trump had retweeted
Twitter on Sunday took down a tweet containing a false claim about coronavirus death statistics that was made by a supporter of the baseless QAnon conspiracy theory — a post that President Donald Trump had retweeted earlier in the day.

The tweet — which has been replaced with a message saying, "This Tweet is no longer available because it violated the Twitter Rules — from "Mel Q," copied from someone else's Facebook post, claimed that the US Centers for Disease Control and Prevention had "quietly" updated its numbers "to admit that only 6%" of people listed as coronavirus deaths "actually died from Covid," since "the other 94% had 2-3 other serious illnesses."

That's not what the CDC said.
Rather,
The CDC's latest regular update to a public statistics page on the pandemic — there was nothing especially "quiet" about it — said that for 6% of the deaths included in its statistics, "Covid-19 was the only cause mentioned" on the deceased person's death certificate.

That is not at all the same thing as saying only 6% of reported Covid-19 deaths "actually died" from Covid-19. It simply means that the other 94% were listed as having at least one additional factor contributing to their death

[…]

There is no secret about the fact that pre-existing health conditions can cause people to experience more severe problems from Covid-19. The CDC has long said that older adults and people with other underlying health conditions are more likely to become seriously ill.
Indeed, the issue of co-morbidity has been part of the national conversation on this topic since the beginning. It is also true that when we talk about flu deaths, to pick another example, those are also are linked to additional causes.
The fact that relatively few people die solely from Covid-19 doesn't change the fact without Covid-19 most of the ~180,000 dead would likely still be alive today. Sure, diabetes or COPD plus Covid-19 killed them, but they could have lived on with their diabetes and COPD had they not contracted Covid-19.
The QAnon sources of this situation, aided and abetted by Trump, are well detailed via Forbes: Twitter Removes Claim About CDC And Covid-19 Coronavirus Deaths That Trump Retweeted.
There is too much in that piece to excerpt effectively, but I will note that what it all represents is misrepresentation of facts and data in a way that confuses the public.
And the President of the United States retweeted it to his almost 86 million followers.
Did he asked the CDC to brief him? Did he seek to understand the numbers? No, he carelessly (yet also calculatedly) shared bogus analysis that could make him look good because he wants nothing more than for all of this to go away.
It is beyond frustrating that we have a POTUS who would spread conspiracy theories and half-baked (to be kind) "analysis" rather than working to make sure the American public understands reality.
But hey, if it might help his re-election, it's fine. It very much is what it is.