Alan Simpson: Cut Veteran Disability Payments
Aging Vietnam vets are being treated for diabetes and other ailments unrelated to their service on the taxpayers' dime. We can't afford it.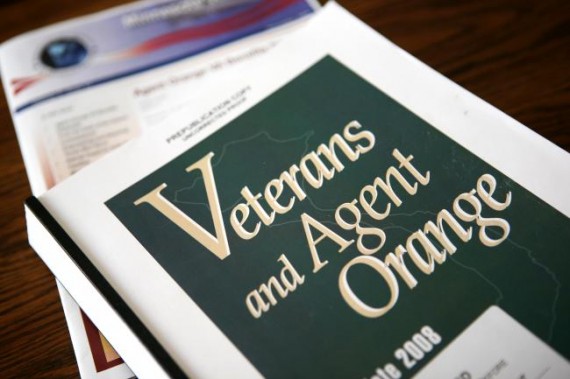 Retired Senator Alan Simpson, who's co-chairing President Obama's deficit commission, continues to draw angry denunciation from the Left.  This time, over his suggestion that disabled veterans are too expensive.
Former Wyoming Sen. Alan Simpson's comments came a day after The Associated Press reported that diabetes has become the most frequently compensated ailment among Vietnam veterans, even though decades of research has failed to find more than a possible link between the defoliant Agent Orange and diabetes.

"The irony (is) that the veterans who saved this country are now, in a way, not helping us to save the country in this fiscal mess," said Simpson, an Army veteran who was once chairman of the Senate Veterans' Affairs Committee.

The Department of Veterans Affairs has also allowed Vietnam veterans to get money for ailments such as lung cancer and prostate cancer, and the agency finalized a proposal Tuesday to grant payments for heart disease — the nation's leading cause of death.

Simpson declined to say whether the issue would become part of his work on Obama's panel examining the nation's debt. He looked to Congress to make a change.
So, Simpson really isn't saying anything at this point other than that we should look into whether it makes sense to pay vets for ailments totally unconnected to their service.   But DailyKos' Joan McCarter is undeterred:
Just like the irony of millions of Americans paying into Social Security on the promise that they would receive benefits back, while the rich get off the hook for repaying the fund they "borrowed" from for their tax cuts and wars. Disabled vets are just like seniors–those "lesser people" of Simpson's, the ones who fought our wars. Those disabled vets that our own military poisoned while they were serving, can just shove it.
Except that Simpson is himself a veteran, albeit one who served in between wars.   And there's zero connection between Agent Orange and diabetes.
My late father served in Vietnam and was exposed to the defoliant, so I'm hardly unsympathetic to the cause.  But the youngest veterans of that conflict — which ended 37 years ago — are in their late 50s.  Most are in their 60s or early 70s.   Every ailment they have can't reasonably be attributed to their service in Vietnam.
Nor, incidentally, are Alan Simpson and I the only ones with that view.
Sen. Daniel Akaka, a Hawaii Democrat who currently chairs the VA committee, said Tuesday he will address the broader issue of so-called presumptive conditions at a hearing previously set for Sept. 23. The committee will look to "see what changes Congress and VA may need to make to existing law and policy," Akaka said in an e-mail.  "It is our solemn responsibility to help veterans with disabilities suffered in their service to our country," said Akaka, who served in the Army Corps of Engineers during World War II. "That responsibility also requires us to make sure limited resources are available for those who truly need and are entitled to them."

Virginia Sen. Jim Webb, a Democrat and Vietnam combat veteran, has also raised questions about the spending. The leading Republican on the committee, North Carolina Sen. Richard Burr, has not responded to several requests for comment on the topic in recent months.

Because of concerns about Agent Orange, Congress set up a system in 1991 to grant automatic benefits to veterans who served in Vietnam at any point during a 13-year period and later got an ailment linked to the defoliant. The VA has done that with a series of ailments with strong indications of an association to Agent Orange, including Hodgkin's disease, soft-tissue cancers and non-Hodgkin's lymphoma.  Other ailments have been added even though and Institute of Medicine review has found they only have a potential association and that they could not rule out other factors. Those maladies include prostate cancer, lung cancer and diabetes. The committee has said that, for diabetes, more powerful influences include family history, physical inactivity and obesity.

The AP found in reviewing millions of VA compensation records that diabetes is now the most frequently compensated ailment, ahead of post-traumatic stress disorder, hearing loss or general wounds. VA officials use a complex formula when awarding benefits and do not track how much is spent for a specific ailment, but AP calculations based on the records suggest that Vietnam veterans with diabetes should receive at least $850 million each year.
We owe it to the men we send to fight our wars to take care of them if they're disabled from wounds received in battle, injuries received while training, or ailments connected with their service.  And, when there's reasonable doubt as to whether a particular sickness is service-connected, we should err on the side of compensation.    At the same time, however, those of us who served aren't any more entitled to the taxpayer's charity than anyone else for maladies unconnected with our service.