GE Paid Taxes in 2010 After All
The story that GE paid zero taxes last year despite mega-billion dollar profits is completely untrue.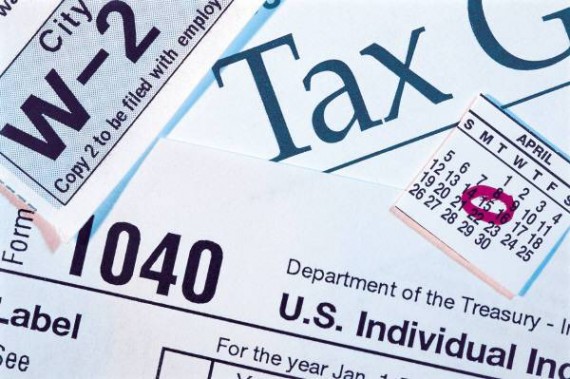 The story that GE paid zero taxes last year despite mega-billion dollar profits made the rounds on the blogs, late night comedy circuit, and Sunday talk shows this week after the story was reported by the NYT. There's a wee problem with it, however: It's completely untrue.
Pro Publica and Fortune team up to explain:
Did GE get a $3.2 billion tax refund? No.

Did GE pay U.S. income taxes in 2010? Yes, it paid estimated taxes for 2010, and also made payments for previous years. Think of it as your having paid withholding taxes on your salary in 2010, and sending the IRS a check on April 15, 2010, covering your balance owed for 2009.

Will GE ultimately pay U.S. income taxes for 2010? After much to-ing and fro-ing — the company says it hasn't completed its 2010 tax return — GE now says that it will pay tax. (For more on GE's tax strategies, see GE's taxes: A case study)

Why should you care about this? Because we all have a stake in how this plays out. Thanks to the uproar over GE, we now risk ending up with legislation that targets GE but produces all sorts of unintended consequences. Public rage can make for bad law. For example, the Alternative Minimum Tax was adopted in 1969 amid an uproar generated by a Treasury report that said 155 wealthy families had paid no income tax. But the bill, badly designed and badly amended, has morphed into a mess that affects millions of middle- and upper-middle-class families, but not the really-high-income tax-minimizing families. They're not affected because the AMT fades out of the picture for families with income of $600,000 and up.

Now, let's take it from the top, slowly, and sort this all out.

GE's 2010 financial statements reported a $3.25 billion U.S. "current tax benefit," which is where the Times, which declined comment, got its $3.2 billion "tax benefit" number. But a company's "current tax" number has nothing to do with what it actually pays in taxes for a given year. "Current tax benefit" and "current tax expense" are so-called financial reporting numbers, used to calculate the profits a company reports to shareholders.

They have nothing to do with what a company sends to (or receives from) the IRS. "Any correlation between the 'current tax expense' and the current tax payable is likely coincidental," says a leading tax authority, Ed Outslay, Deloitte/Michael Licata professor of accounting at Michigan State University's business school.
Ed Morrissey, who tipped me to the story on Twitter, adds:
So how did the Times get the story so wrong?  Well, thanks to a ludicrous American tax code, it's extremely complicated to analyze any company's tax liabilities even from the inside, let alone from the outside.  The Times apparently got confused by a report showing a $3.2 billion "tax benefit" in 2010, which they mistook for an after-profit credit.  The term actually refers to estimated pre-profit deductions and credits, which lower the eventual taxable income number on which GE gets billed by the IRS.  It's roughly analogous to mistaking personal itemized deductions on a tax return for a refund figure.

That doesn't mean that the issue of actually getting $3.2 billion in deductions and credits in a single year isn't an important topic, and the lack of clarity on GE's tax situation — even at GE, which Fortune and ProPublica describe in some detail — once again show the need for a flat, simple, and reasonable tax code that allows businesses to compete evenly without Congress picking winners and losers through hidden subsidies and penalties enforced at the IRS.  But the Times' reporting gave a completely false impression of GE's actual status, and should be corrected.
The fact that GE has a veritable army of tax lawyers on its staff is a rather clear signal that something is very wrong with the system.
UPDATE: Steve Hynd alerts me to a sidebar story at ProPublica that expands on my last point: "5 Ways GE Plays the Tax Game."
Strategy No. 1: The Tax Department as Profit Center

GE's tax department is well known for its size, skill and hiring of former government officials. About 20 years ago, GE's tax employees totaled a few hundred and were decentralized. Today, there are almost 1,000. The department's strong suit? Reducing the taxes GE reports for earnings purposes.

GE, like other publicly traded companies, publicly reports one set of tax numbers to calculate its earnings but uses a different set, which remain confidential, to calculate what it owes the tax collector. The lower the taxes GE reports, the higher its publicly reported profits. And the higher its profits, presumably, the higher its stock price goes.

That is the holy grail sought by GE and countless other companies. Thus the tax department can be like a profit center of its own — perfectly legally, we might add.

For example, GE boosted its 2008 and 2009 reported profits by a total of about $1 billion just by changing its mind about how it treated some of its overseas earnings.

Here's why — and how — it works.

Many U.S. multinational corporations keep some profits abroad, none more than GE: Its total was $94 billion at the end of last year. As long as corporations tell their accountants they intend to indefinitely invest those profits outside the U.S., they don't have to make a provision for federal and state taxes on them. If the profits stay abroad, they remain untaxed.
Much, much more at the link. As I said when the erroneous story first broke, I don't blame GE for doing everything legal within its means to minimize its tax burden. But it's up to Congress to make shenanigans harder.