GE Pays Zero Taxes: Hate the Game, Not the Player
GE made $14.2 billion in profits last year but paid zero corporate taxes to the United States Government. Legally.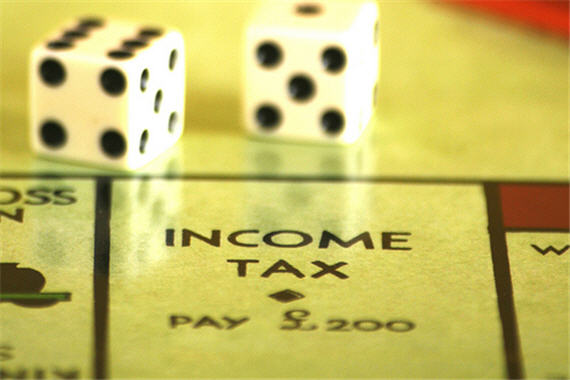 GE made $14.2 billion in profits last year but paid zero corporate taxes to the United States Government. Legally.
NYT ("G.E.'s Strategies Let It Avoid Taxes Altogether"):
General Electric, the nation's largest corporation, had a very good year in 2010.

The company reported worldwide profits of $14.2 billion, and said $5.1 billion of the total came from its operations in the United States.

Its American tax bill? None. In fact, G.E. claimed a tax benefit of $3.2 billion.

That may be hard to fathom for the millions of American business owners and households now preparing their own returns, but low taxes are nothing new for G.E. The company has been cutting the percentage of its American profits paid to the Internal Revenue Service for years, resulting in a far lower rate than at most multinational companies.

Its extraordinary success is based on an aggressive strategy that mixes fierce lobbying for tax breaks and innovative accounting that enables it to concentrate its profits offshore. G.E.'s giant tax department, led by a bow-tied former Treasury official named John Samuels, is often referred to as the world's best tax law firm. Indeed, the company's slogan "Imagination at Work" fits this department well. The team includes former officials not just from the Treasury, but also from the I.R.S. and virtually all the tax-writing committees in Congress.

While General Electric is one of the most skilled at reducing its tax burden, many other companies have become better at this as well. Although the top corporate tax rate in the United States is 35 percent, one of the highest in the world, companies have been increasingly using a maze of shelters, tax credits and subsidies to pay far less.

In a regulatory filing just a week before the Japanese disaster put a spotlight on the company's nuclear reactor business, G.E. reported that its tax burden was 7.4 percent of its American profits, about a third of the average reported by other American multinationals. Even those figures are overstated, because they include taxes that will be paid only if the company brings its overseas profits back to the United States. With those profits still offshore, G.E. is effectively getting money back.

Such strategies, as well as changes in tax laws that encouraged some businesses and professionals to file as individuals, have pushed down the corporate share of the nation's tax receipts — from 30 percent of all federal revenue in the mid-1950s to 6.6 percent in 2009.

[…]

A review of company filings and Congressional records shows that one of the most striking advantages of General Electric is its ability to lobby for, win and take advantage of tax breaks.

Over the last decade, G.E. has spent tens of millions of dollars to push for changes in tax law, from more generous depreciation schedules on jet engines to "green energy" credits for its wind turbines. But the most lucrative of these measures allows G.E. to operate a vast leasing and lending business abroad with profits that face little foreign taxes and no American taxes as long as the money remains overseas.

Company officials say that these measures are necessary for G.E. to compete against global rivals and that they are acting as responsible citizens. "G.E. is committed to acting with integrity in relation to our tax obligations," said Anne Eisele, a spokeswoman. "We are committed to complying with tax rules and paying all legally obliged taxes. At the same time, we have a responsibility to our shareholders to legally minimize our costs."
While there's plenty of buzz on Twitter and the blogs this morning about this travesty, the fact of the matter is that G.E. is doing exactly what it should be doing: maximizing its profits using every legal tool at its disposal. The problem here is not with a greedy corporation but with a humongous tax code that creates loopholes for favored players.
We should lower corporate tax rates to levels comparable to–and perhaps even slightly below–those in the rest of the developed world and simultaneously eliminate the loopholes that indeed amount to corporate welfare. With rates more than double what other countries impose, multinationals based in the U.S. have every incentive to transfer their profits elsewhere and pay their taxes to other governments. We should incentivize them to pay their taxes here and stop giving breaks to companies for the mere act of lobbying Congress.