Gingrich Just Phoning It In Now?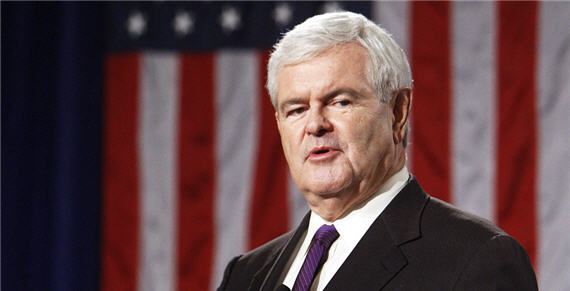 It certainly looks like Newt Gingrich is just going through the motions rather than running a real campaign for the Presidency:
Prominent Iowa Republicans say they have seen no evidence that Newt Gingrich's presidential campaign has made efforts to hire a new Iowa staff since its entire paid crew abruptly resigned almost two weeks ago.

National campaign spokesman R.C. Hammond said last week that the campaign was searching for Iowa staff, but he declined to describe what specific efforts had been made or say what positions the team was seeking to fill.

Gingrich hasn't visited Iowa since May 21, and no appearances are scheduled until the July 4 holiday.

"They've given the impression that they're not a viable campaign here in Iowa," said David Roederer, who was chairman of eventual nominee John McCain's campaign four years ago during a time when the Arizona senator's presidential bid was presumed dead because of fundraising problems. "I'm not saying it's not, but that's the image, the impression that they're giving."

Gingrich's roughly 2-minute pre-recorded appearance via video at a debt reduction summit Saturday had an infomercial-like feel. Some members of the audience panned it.

Roederer, former Polk County Republican Chairman Ted Sporer and Iowa Republican Party Chairman Matt Strawn said they were not aware of efforts to rebuild an Iowa staff.
MSNBC's First Read offers more evidence that Gingrich is basically running this campaign out of the trunk of his car:
Want more evidence how Newt Gingrich is no longer campaigning in the early nominating contests? In his schedule this week, all of his events are within driving distance of his Georgia and DC-area homes. On Tuesday, he attends a screening of "A City Upon A Hill" in Savannah, GEORIGIA… On Wednesday, he delivers a speech on the federal regulations and the Federal Reserve at the Atlanta Press Club's Commerce Club in GEORGIA… And on Thursday, he speaks at a Maryland Republican Party dinner in BALTIMORE. This is what a campaign looks like when it's running on fumes.
No truth to the rumor that Gingrich's chief strategist is the family cat.
More seriously, is this really a Presidential campaign any more? And if it isn't why should Gingrich be invited to any further debates ?