Gingrich's Gender Gap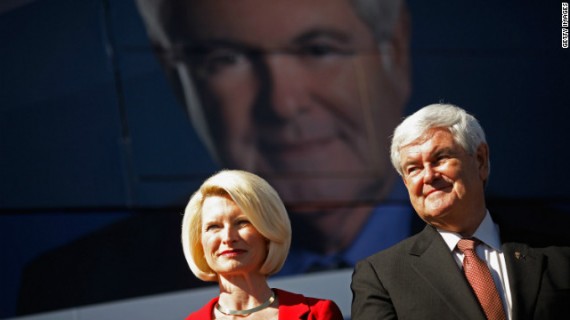 During the lead up to the South Carolina Primary, there was some evidence of a growing problem for Newt Gingrich with female voters in the wake of the new allegations made by one of his ex-wives. As it turned out, no gender gap materialized in the South Carolina Exit Polls. That wasn't true last night in Florida:
For the first time in the campaign, exit polls showed a gender gap, and it worked to Romney's advantage.

He was leading Gingrich 51-28 among women voters and was winning men by a far smaller margin of 41-35.

Ominously for the thrice-married Gingrich, only about half of women voters said they had a favorable view of him as a person, compared to about eight in 10 for Romney.
If that continues in future contests, it's hard to see how Gingrich would ever be able to pass Romney.