Google Doesn't Want People Using "Google" As A Verb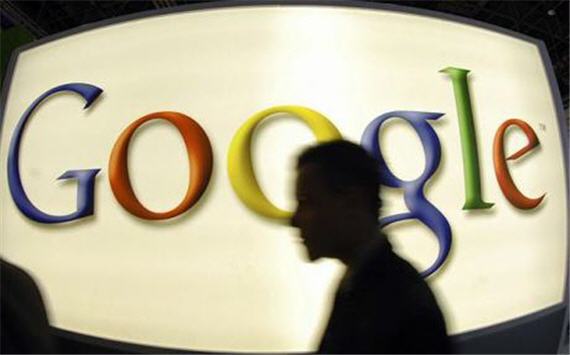 Google isn't quite pleased that their company name is becoming something of a generic term:
You hear it in movies, TV shows, among your friends and you probably say it yourself: "I Googled her before I called her." "I know because I Googled it." "What's the temperature in Fargo? Google it!"

But Google wants you — and the world — to stop using Google as a verb for looking up anything on the Internet — unless you actually used Google's search engine to do so.

Google's laser focus on how its name is used even extends to Sweden, where the country's Language Council recently wanted to add the word "ungoogleable" to a list of new words as meaning something that can't be found on the Web using a search engine. Note: a search engine — not necessarily Google's.

Google objected, according to the Associated Press, "asking for changes showing the expression specifically refers to Google searches and a disclaimer saying Google is a registered trademark, the council said Tuesday." The group also expressed its "displeasure with Google's attempts to control the language."

Google told NBC News Tuesday it did not ask the council to remove the word, but only wanted some editing of the definition.

With Google as the leading search engine, there's little doubt these we mean Google when we say we Googled something. As comedian Ellen DeGeneres said on her show, talking about technology's impact on our lives, "If you need to know something immediately, you can Google it now …. Ten years ago, if you said you were going to 'Google' someone, you got written up by Human Resources."

So, what's so bad about using "Google" as a verb for saying you looked up information on the Internet?

Ironically, because of Google's "significant brand recognition," the company "has started down the path of becoming synonymous with search engine services and, accordingly, towards the genericization of a trademark," wrote attorney Matthew Swyers, founder of a law firm specializing in trademark rights, in an article for Inc. last year.

And becoming generic is bad because it threatens a company's legal right to a trademark.

"Aspirin was originally a trademark of Bayer AG," Swyers wrote. "Escalator was originally a trademark of the Otis Elevator Company. Even the word Zipper, at one time, was a trademark owned by B.F. Goodrich. Now, because of their respective fame and genericization, they merely refer to classes of products we see every day and do not identify the source of those goods."
So, there's a perfectly good business reason for what Google is trying to do here. They've got a valuable trademark and they don't want to see it's value diminished by being turned into a generic term that refers to looking things up on a search engine, any search engine. The problem Google faces is that languages develop and adapt naturally. Google became a verb, I'd suggest, largely because of the uniqueness of the word and because of the ubiquitousness of Google. By far, it is the search engine that most people turn to when they need to look something up. That may not always been the case, though, while I'm certain that Google wouldn't want someone to say they "Googled" something only to realize they looked it up on Bing, they may not be able to control how the language develops. Just ask Bayer and Otis. Or, you know, they could Google it.