GOP Lobbyist Drafting Bill To Ban Gays From NFL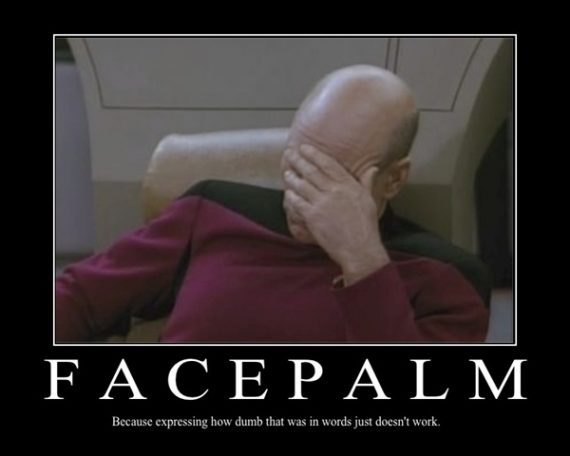 Jack Burkman, a K Street lobbyist who has previously served as a Legislative Aide for former Congressman Rick Lazio as well as being a radio host and frequent guest on Fox News Channel, tells The Hill that he wants to ban openly gay players from professional football:
Washington lobbyist Jack Burkman on Monday said he is preparing legislation that would ban gay athletes from joining the National Football League.

Burkman in a statement said he has garnered political support for the bill, though his statement didn't mention any specific lawmakers who are behind it.

"We are losing our decency as a nation," Burkman said in a statement. "Imagine your son being forced to shower with a gay man. That's a horrifying prospect for every mom in the country. What in the world has this nation come to?"

Burkman said he came up with the idea after college football star Michael Sam publicly revealed he is gay a few weeks ago. If drafted, Sam would be the first openly gay player in the NFL.

(…)

Burkman was not available to speak with The Hill but urged Congress to act in his statement.

"If the NFL has no morals and no values, then Congress must find values for it," Burkman said.

Burkman serves as founder and president of his own lobbying firm, Burkman Associates. He has also worked as of counsel at law firm Holland & Knight. In the 1990s, he served as counsel to then-Rep. Rick Lazio (R-N.Y.).

Burkman's firm, JM Burkman & Associates, signed 70 new clients last year, the most of any K Street firm, a recent review by The Hill found.
Sam Stein has further details:
WASHINGTON — A Republican lobbyist is preparing legislation that would ban gay athletes from playing in the National Football League, a move he says is necessary to prevent American society from sliding into indecency.

Jack Burkman, the CEO of Burkman LLC, said Monday that he would push Republican lawmakers to support the measure, which he put together after college football star Michael Sam announced that he is gay. In an interview with The Huffington Post, Burkman insisted that five members of the House of Representatives and one senator are interested in co-sponsoring the bill, and that those numbers would rise to 36 and five, respectively, within three weeks. Notably, he declined to name any of the lawmakers in question.

The absence of any actual details — from the language of the bill to the names of potential supporters — gave the announcement the unmistakable whiff of a publicity stunt. Burkman's own public relations firm broke the news of the legislation. Beyond his motive, however, is a larger question: Why would Burkman even bother? Sam's announcement was met with widespread support. Why should Congress create a conflict where, for the most part, one doesn't exist?

Even Burkman concedes that conservatives like himself are supposed to find it abhorrent when the government tells a private business how to conduct its affairs.

"However," he added, "there are times when that is trumped for reason of great urgency or necessity. And I think this is it, because I see the society sliding in the wrong direction."

"I felt that if the NFL doesn't have any morals, and people like [Commissioner] Roger Goodell, who are just go-along-get-along guys, just want to appease advertisers, appease corporate America and all that stuff," he said, "I figured, well, it is time for conservatives in Congress to step in and define morality for them."

But the slope is slippery and filled with intolerance. Burkman expressed particular concern about the possibility of a gay man disrupting the delicate equilibrium of a locker room. Does that extend to congressional locker rooms? Should openly gay politicians be prohibited from serving in Congress since, after all, lawmakers share gyms there?

"That is up to Congress," Burkman said.

Would Burkman be fine with openly gay men playing in the NFL if they used separate bathrooms from straight players?

"That would be a start," he said.
And here's Burkman discussing this initiative:
When I first read about this at The Raw Story, I thought it was something from a parody website. But, no, this is apparently a real thing. How such a law could possibly be Constitutional I do not know.