GOP Lt. Governor May Run As Independent In Va. Governor's Race
Virginia's Governor's race may be about to get very interesting.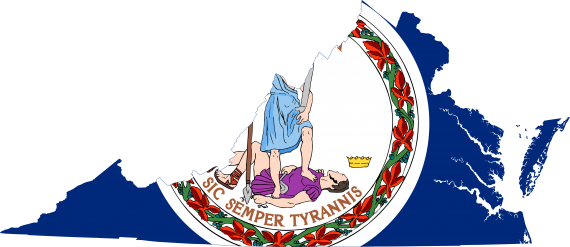 Back in  November, Virginia's Republican Lt. Governor Bill Bolling dropped out of the race for the Republican nomination for Governor, largely because the Republican Party of Virginia's decision to select its nominee via a party convention rather than a primary. Because of  the broad activist support behind Bolling's then-opponent Attorney General Ken Cuccinelli, it was apparent once that decision was made Bolling's chances of winning the nomination were fairly low despite the fact that he has served as the Lt. Governor for two terms and passed up running for Governor in 2009 to allow Bob McDonnell to take a shot at the office. Since dropping out, Bolling has explicitly refused to endorse Cuccinelli, though, and there are increasing signs that that he may mount an Independent bid for Governor this year:
Lt. Gov. Bill Bolling is considering whether to return to the Virginia governor's race as an independent, and he's asking for a little help from his friends to make his decision.

In a letter e-mailed Thursday, Bolling (R) tells supporters that he thinks "there is an opportunity to make history in Virginia this year."

"We can send a message about the need to return more civility and a more mainstream approach to politics and governing," the message reads. "I know it won't be easy to win the governorship as an Independent candidate, but with your help I believe it can be done."

Bolling is expected to announce March 14 whether he will run as an independent.

The letter directs readers to a survey asking, "Would you support an independent Republican bid for governor?"
Recent polling has shown Bolling garnering between 13-15% of the vote, taking votes from both Cuccinelli and presumptive Democratic nominee Terry McAuliffe, and that's before he's actually announced that he's running. In all honesty, outside of the activists in the particular parties, there doesn't seem to be a whole lot of enthusiasm for either of the major party nominees here in the Old Dominion. Cuccinelli is most widely known for his social conservatism and his time as Attorney General has been fair to middling at best. Cucinelli also doesn't strike me as having the same type of charisma as Bob McDonnell, something which went a long way toward helping McDonnell perform well in "purple" areas of the state such as Northern Virginia in 2009. McAuliffe, meanwhile, was already rejected once by his fellow Democrats when he ran in 2009 and lost the nomination to a vastly underfunded candidate named Creigh Deeds. He's also seen as something of a carpetbagger, especially given the recent reports that he had initially considered running for Governor in at least two other states before finally settling on running again in Virginia. Bolling meanwhile, has been part of statewide politics for eight years now.The potential for such a candidate to break through in a three-way race where the two major party candidates are nothing to write home about should not be underestimated.
With Chris Christie heading for an easy victory in New Jersey, Virginia's Governor's race will be getting a lot of national attention this year. If Bolling does decide to enter the race, it could end up being far more interesting than already anticipated.