GOP Senator Says He Won't Support House Budget Bill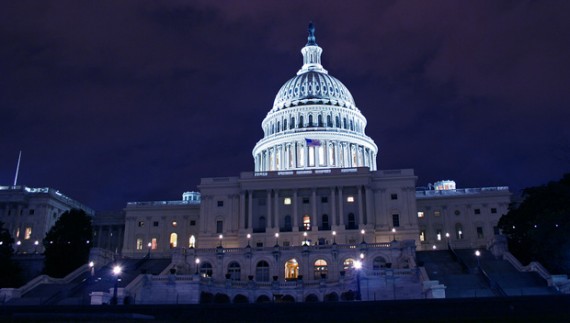 Senator Richard Lugar said today that he will not support the House's Continuing Resolution when it comes for a vote in the Senate next week:
A senior Senate Republican on Sunday rejected the spending bill approved by House Republicans on Saturday.

Sen. Richard Lugar (R-Ind.) said the size of the $61 billion in cuts proposed by the House is "reasonable," but he wouldn't support the bill as it stands.

"I would not support the entirety of the House bill," Lugar said Sunday morning on CNN's "State of the Union."

Lugar didn't specify his concerns with the proposal, clarifying that the $61 billion in spending cuts approved by House Republicans "seems like a reasonable figure."
Lugar also voiced a concern that some on Capitol Hill are starting to acknowledge, that a government shutdown is all but inevitable unless Congress acts quickly:
Lugar called on President Obama to call a meeting with leaders from both chambers in order "to indicate the gravity of the problem of the government shutting down," while also "producing a formula" forcing the Senate to move quickly on the issue when lawmakers return.

"The Senate usually doesn't act in four days of time on complex issues – absolutely no possibility," Lugar said. "This is the time for presidential leadership."
Don't hold your breath, Senator. The President is too busy intervening in Wisconsin state politics.