Richard Lugar: Tea Party Cost GOP Senate Control In 2010
Facing his own Tea Party challenge, Richard Lugar reminds Republicans of an uncomfortable truth.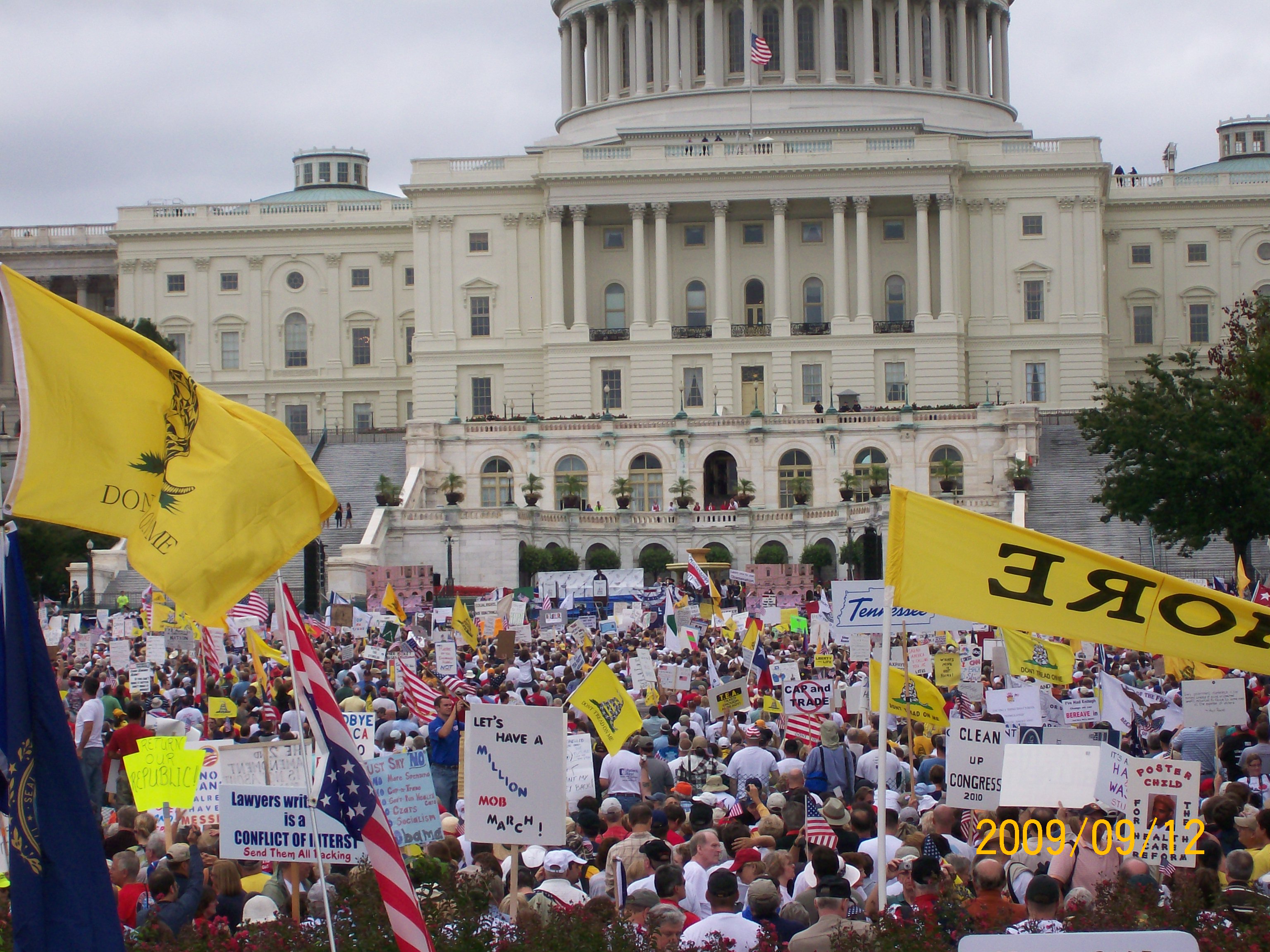 Richard Lugar has been in Washington since 1977 and has been among the most visible Senate Republicans for decades now. On foreign policy, he's perhaps one of the most knowledgable members of the Senate at this point and, if he manages to get re-elected and Republicans gain control of the Senate, he would become the President Pro Tempore and third in line to the Presidency. That "manages to be re-elected" part is the problem for him, though. It's not likely that he'd lose to a Democrat in a General Election, but right now he's facing a Tea Party backed challenge in the primary that will be held on May 8th and there's little love lost between Indiana's Senior Senator and the insurgent Republican movement. This past Sunday, for example, Lugar said that he believed that it was the Tea Party that cost Republicans control of the Senate in the 2010 elections:
Sen. Dick Lugar (Ind.), facing a primary contest from the right in his reelection bid, said past Tea Party-backed challenges had "killed off" Republican efforts to take the Senate in the past and could undermine a GOP majority again in 2012.

"A Republican majority in the Senate is very important, and Republicans who are running for reelection ought to be supported by people who want to see that majority," Lugar said in an interview that aired Sunday on CNN's "State of the Union."

"I think the majority of Tea Party people understand that too," he added.

(…)

Republicans lost the seats before in Nevada and New Jersey and Colorado where there were people who were claiming they wanted somebody who was more of their Tea Party aspect, but they killed off the Republican majority."

"This is one of the reasons why we have a minority in the Senate right now," he claimed.

Lugar said that conservative Indiana voters looking for a candidate should look at his record. "I would say to them respectfully that it is me."

"I have a very conservative voting record over the course of the time I've served," he said.
There was no real Senate race in New Jersey in 2010 so, presumably and most likely, Lugar was referring to Delaware here, where a Tea Party led revolt put Christine O'Donnell up against Chris Coons rather than the far more popular Mike Castle, with predictable results.
This is an argument that we've seen repeated inside the GOP for more than a year now. Considering that the GOP came so close to yanking the Senate from Democratic hands, it's inevitable that someone would look for someone to blame for it, especially considering the fact that several of the GOP Senate candidates were, to put it bluntly, total flakes. Shortly after the election, for example, Alabama Congressman Spencer Bachus blamed Sarah Palin, and by extension the Tea Party, for the fact that he GOP didn't gain more Senate seats in the election. As I noted at the time, Bachus's argument had merit, but was incomplete:
Angle lost because she gave Harry Reid more than enough ammunition with which to destroy her. Ken Buck lost because he spent far too much time talking about social issues. Carly Fiorina lost because she was a Republican in California. And, well, Christine O'Donnell lost because she's Christine O'Donnell.

While Palin's endorsement likely did help O'Donnell win the primary in Delaware and Buck win the primary in Colorado, that isn't true of either California or Nevada. These four candidates lost mostly because of their own weaknesses. Palin also endorsed Marco Rubio and Rand Paul, both of whom won. So it's not really the Palin endorsement that is the problem, but the fact that Palin endorsed fundamentally weak candidates in those races.
I'd expand that argument to the Tea Party. In several cases — Rand Paul, Pat Toomey, Marco Rubio, etc — they backed candidates that were both good politicians and good messengers. The marginal cases stand out mostly because the candidates were so bad (although I'd say that I don't think any Republican could have won in California).The Tea Party is responsible for O'Donnell, Buck, and Angle, however. They are also responsible for Joe Miller who, but for a well run write-in campaign by Lisa Murkowski very well could have handed the Democrats a Senate seat that Republicans have controlled since the 1980 election. In Delaware, I don't think there's any doubt that Mike Castle would have had a far better chance against Chris Coons and that he probably would've won. And Angle and Buck ended up shooting themselves in the foot so many times during the course of the General Election campaign that one has to think that almost anyone would have been better. That's three seats right there. If the GOP had picked them up, we'd at least have had a 50-50 divide in the Senate. In that sense, Lugar is largely correct, it was a trio of bad candidates selected primarily by the Tea Party that cost the GOP control of the Senate, or at least a far more powerful minority bargaining position.
Not surprisingly, Lugar believes that he is essential for the Republicans to hold on to his seat in the Senate. On paper at least, he's not a bad candidate at all. Lugar has a lifetime 77.08 rating from the American Conservative Union. Not hard-right conservative by any means, but certainly nothing that a Republican looking to hold on to a Senate seat. Whatever the Tea Party and its affiliated groups might think of him, Lugar has been re-elected six times by the people of Indiana, typically by wide margins. As I noted above, he is widely respected by people on both sides of the aisle when it comes to foreign policy. Even at 80, he's arguably a good voice to have in the Senate.
Would Lugar's Tea Party opponent Richard Mourdock be able to hold on to the seat? Given that this is Indiana we're talking about, one has to presume that the Republican candidate will be favored. Nonetheless, Indiana Democrats seem poised to run Congressman Joe Donnelly and Barack Obama did win the state in 2008 so, nothing is beyond the realm of possibility hear. To some degree, it depends on whether Mourdock comes across as a Pat Toomey or as a Ken Buck. If it's the first, the seat is likely safe for the GOP, if its the second then Indiana Republicans could be making the same mistake other states did in 2010. Whether Indiana Republicans are willing to take that risk is up to them.